PVM Golden Anniversary Class Members Share Memories at Reunion Events
Friday, September 30, 2022
Alumni in Purdue Veterinary Medicine's tenth Golden Anniversary Class, the DVM Class of 1972, received special recognition when they gathered for their class reunion dinner during the week of the 2022 Purdue Veterinary Conference. The special reunion event was held in the ballroom at the Courtyard by Marriott in Lafayette, Indiana, on Wednesday, September 21.
The evening's festivities began with a reception and entertainment by the Purdue Musical Organization's Ba Na Na performing group. Dinner was followed by an opportunity for class members to share their recollections from their time as veterinary students at Purdue as well as their life experiences during the 50 years that have transpired since they graduated.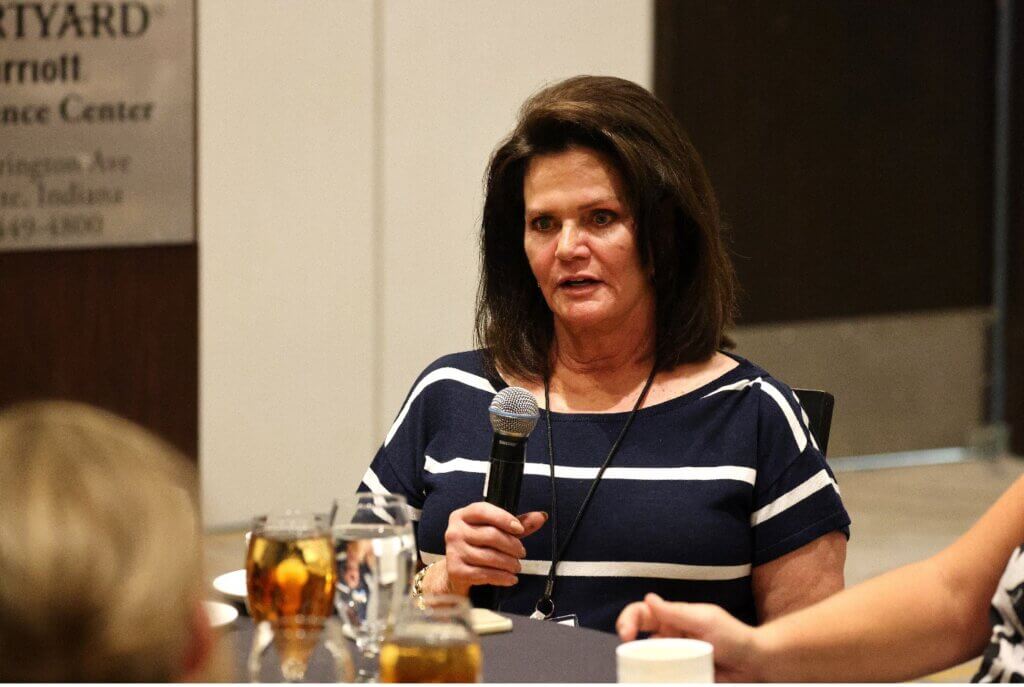 The reunion dinner was the first of several special occasions during which the 50th Anniversary class was honored. The next day, Thursday, September 22, the class members convened at the Alumni and Friends Celebration, when each class member was presented with a 50th anniversary medallion. Then on Friday, September 23, class members had a chance to tour campus by bus and gather at the Joy Matson Multipurpose Room in the new David and Bonnie Brunner Small Animal Hospital to have lunch and hear a presentation by Dean Willie Reed about college initiatives and future plans. Immediately after lunch, the class toured the David and Bonnie Brunner Purdue Veterinary Medical Hospital Complex, including the Equine and Farm Animal hospitals. Class members then had time to stroll through Lynn Hall and reminisce about their days traversing the hallways and taking veterinary classes.
Congratulations to the Golden Anniversary Class – the Class of 1972! Click here to view photos of the Golden Anniversary Class dinner taken by photographer Ed Lausch. Use the password: 2022PVM
Writer(s): Kevin Doerr | pvmnews@purdue.edu