Purdue's Veterinary Practice Management Program Offers Free Webinar November 8
Friday, October 25, 2019
"Should We Buy That New X-Ray Machine? – And Other Questions That Keep Us Up At Night" – that's the title of a free webinar being presented by the Veterinary Practice Management Program Friday, November 8, at noon.  The event is part of a webinar series conducted by VPMP – the premier veterinary practice management education program taught by Krannert School of Management faculty.
Consider this hypothetical scenario: the practice manager, Terri, at the fictional Corgis Only Veterinary Clinic has a problem: how to justify the purchase of a new x-ray machine to her practice owners. Can you relate to Terri? Professor Amanda Thompson, entrepreneur-in-residence, will walk webinar viewers through all the aspects of the decision-making process of a capital expense, including identifying the funding needed, estimating the return on investment, and preparing a recommendation to practice owners.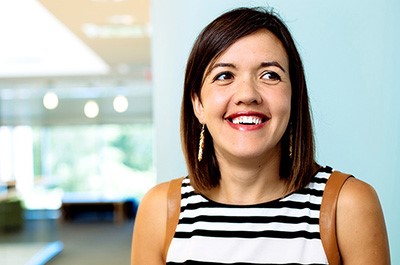 Professor Thompson earned her MBA and MS/PhD in finance from Purdue University.  She has taught undergraduate and MBA courses at Purdue and the University of North Carolina at Chapel-Hill in topics such as finance for general managers, venture capital, corporate valuation, financial policy, and capital budgeting. Her expertise is in identifying, communicating, and estimating the value proposition of a business idea from a financial and strategic perspective.
One-hour of continuing education credit is available upon request. Click here to register for the free webinar.
Writer(s): Kevin Doerr | pvmnews@purdue.edu