Purdue Veterinary Medicine Open House Returns April 9
Friday, March 11, 2022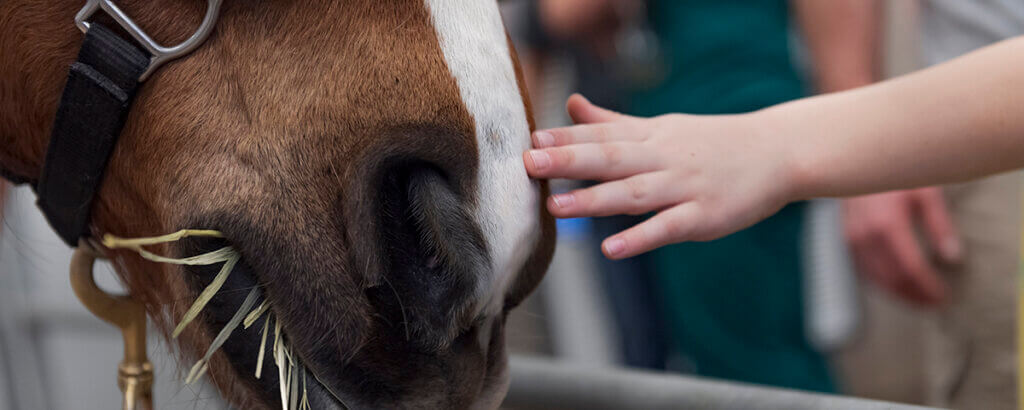 After being cancelled in 2020 and 2021 due to the pandemic, the Purdue University College of Veterinary Medicine's annual Open House returns next month, from 10:00 a.m. to 3:00 p.m. on Saturday, April 9 at Lynn Hall. PVM students organize and host the family-friendly event, which will include a variety of activities, including tours, demonstrations, interactive displays, and learning opportunities. Held each year in conjunction with Purdue's Spring Fest, the theme for the event is "Inspiring the Next Giant Leap in Veterinary Medicine."
The college's Open House provides an opportunity for community engagement and to educate the public about the different aspects of veterinary medicine. Additionally, this year's Open House will give the public a chance to tour the new David and Bonnie Brunner Purdue Veterinary Medical Hospital Complex, including the expansive addition to the Small Animal Hospital, and the new Equine and Farm Animal Hospitals.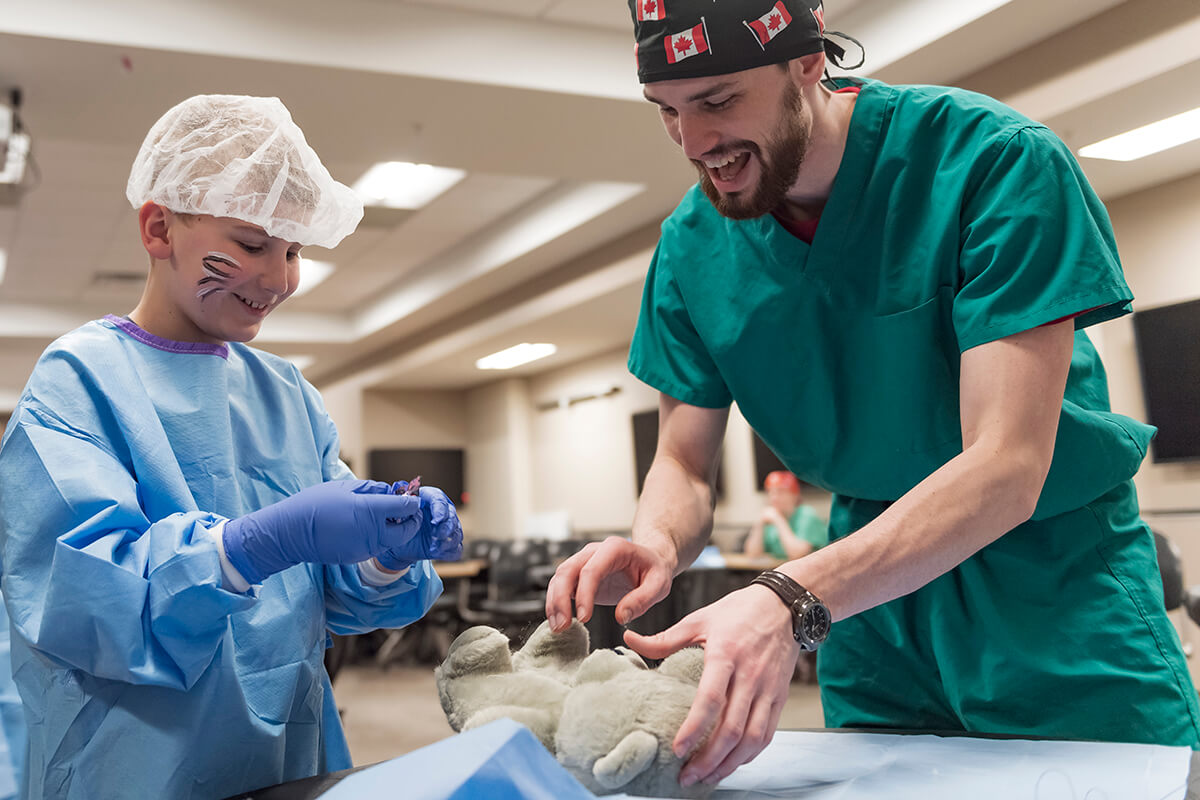 Some of the activities planned for the Open House include the popular Walk Through the Systems exhibit and Teddy Bear Surgery for stuffed animals needing a little TLC. Visitors also can participate in a series of creative games designed to help educate about bacteria, viruses, parasites, drugs, and more. At the Veterinary Nursing station, guests will learn about the field of veterinary nursing as well as animal care. Open House guests also will be able to visit the ever popular Petting Zoo with a variety of farm animals and plenty of photo opportunities.
The Open House is sure to be a fun and exciting event for all, especially after two years of absence. An important reminder for guests: Protect Purdue protocols will be followed at Open House. Click here to view the latest policy updates regarding masking and social distancing.
Writer(s): Hailee Rolofson, PVM Communications Intern | pvmnews@purdue.edu