Purdue Veterinary Conference Outing "Links" Golf with Student Support
Thursday, October 10, 2019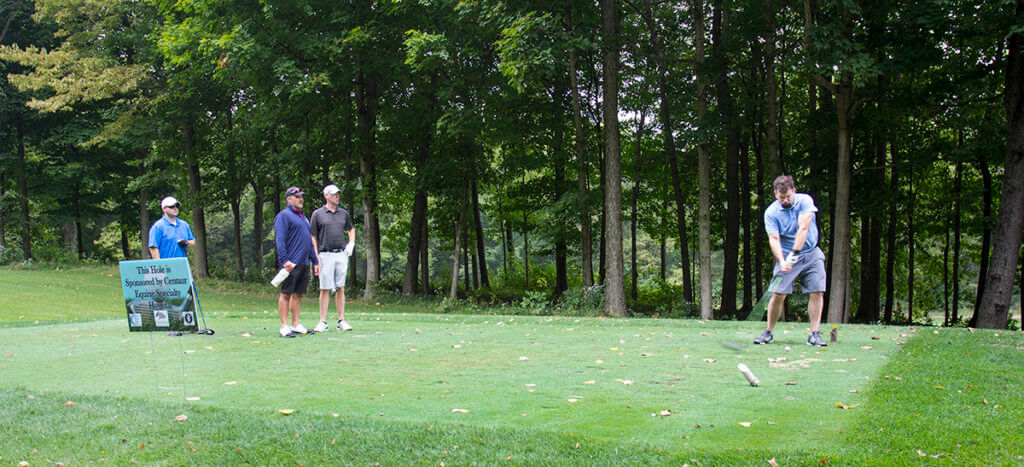 What could be better than a warm September afternoon spent on a beautiful golf course just north of the Purdue campus for some friendly competition to benefit students? That was the situation Tuesday, September 17, when the College of Veterinary Medicine and the Indiana Animal Health Foundation (IAHF) co-hosted the annual Purdue Veterinary Conference Golf Outing at the Coyote Crossing Golf Club in West Lafayette, Ind.
The event attracted nearly 50 veterinary professionals and corporate representatives who came together for a day of golfing in the form of a modified Florida Scramble tournament. The outing began with a BBQ lunch just before the golfers gathered in foursomes and fanned out over the 18-hole course for a traditional "shotgun start" at 12:30 p.m.
A long-running conference tradition, the golf outing not only kicked-off PVM's week of continuing education and special events, but also fulfilled the noble purpose of raising money that is used for student support. "The annual golf outing raises funds for the IAHF and those funds are directed toward their sponsorship of Boiler Vet Camp scholarships as well as providing some veterinary student scholarships," said Dr. Jim Weisman, assistant dean for student affairs.
The success of the outing not only reflected the good turnout, but also the support of a variety of event sponsors. Companies, individuals, and veterinary practices sponsored nearly all of the 18 holes for the tournament. There even was a $1,000 Hole-in-One prize that was sponsored by Dr. Ed Sommers (PU DVM '64). And who wouldn't dream of winning that?! … though in this case those dreams went unfulfilled. Special thanks to Dr. Sommers and each of the following hole sponsors for their generous support:
Animal Medical Clinic
Elanco
Patterson
Princeton Veterinary Hospital
Vetamac
Wabash Valley Veterinary Medical Association
The Corydon Group
Lakefield Veterinary Group
Dean Willie Reed
Simmons Great Lakes
Wells Fargo
Centaur Equine Specialty Hospital
Purdue Comparative Pathobiology
Purdue Veterinary Teaching Hospital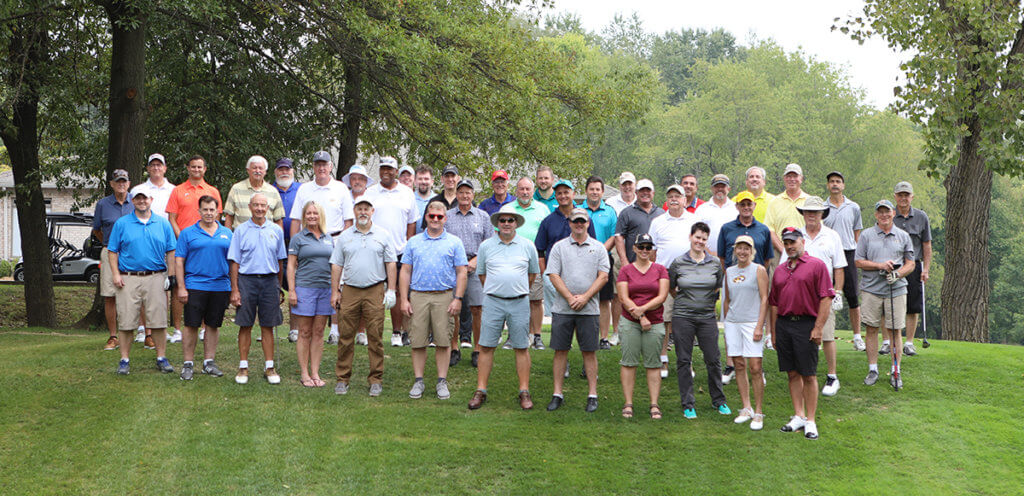 Writer(s): Maya Sanaba, PVM Communications Intern | pvmnews@purdue.edu