Purdue University Trustees Ratify Appointment of Dr. Harm HogenEsch as Distinguished Professor
Friday, October 8, 2021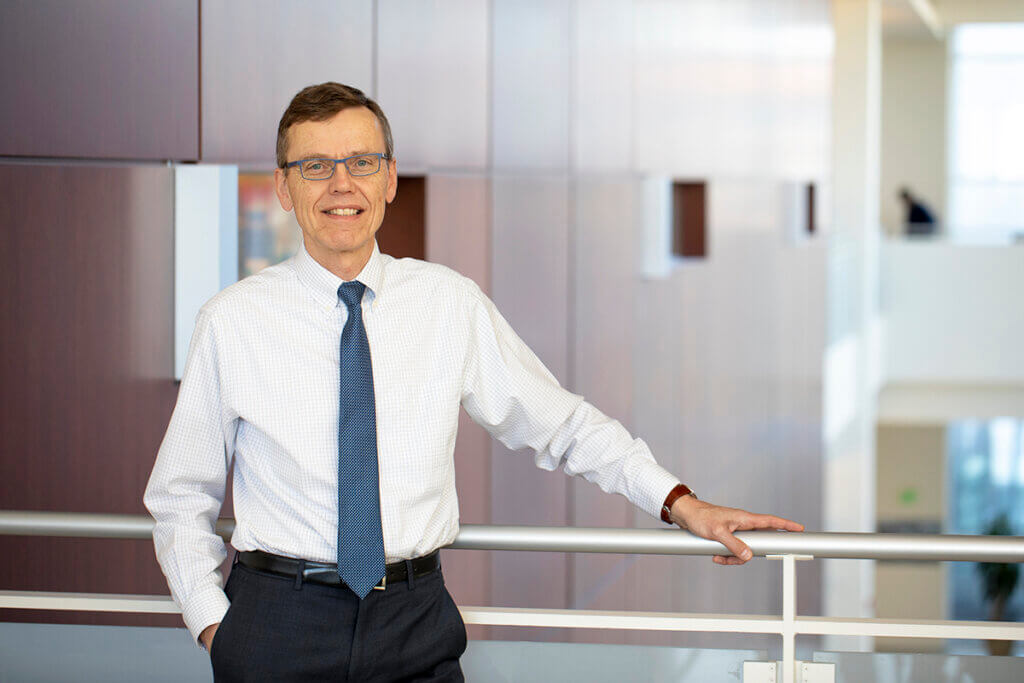 Associate Dean for Research Harm HogenEsch is the Purdue University College of Veterinary Medicine's newest Distinguished Professor. Dr. HogenEsch's appointment as Distinguished Professor of Immunopathology in the Department of Comparative Pathobiology was ratified by the Purdue University Board of Trustees Friday, October 1, along with three other distinguished professor appointments.
A veterinary immunologist and pathologist, Dr. HogenEsch came to Purdue in 1993 and is recognized as a world-renowned expert in vaccinology and allergic skin disease. In particular, he is highly regarded for his research on the development of vaccines, with special expertise in the use of adjuvants to enhance the immune response.
Dr. HogenEsch's contributions to science have benefited both animal and human health. He has published 148 research articles and 20 book chapters.  Additionally, he has served as advisor for 11 graduate students and 11 postdoctoral fellows while also contributing to the training of more than 70 graduate students, as a member of graduate advisory committees in departments across campus.
An active member in national veterinary organizations, Dr. HogenEsch has served on editorial boards of immunology and pathology journals and as a grant reviewer for the National Institutes of Health and other granting agencies. He also previously served as head of the Department of Comparative Pathobiology for eight years and now is in his 13th year as associate dean for research and graduate programs.
Congratulations Dr. HogenEsch!
The other new Distinguished Professors ratified by the trustees last week are:
Dr. Pavlos Vlachos, the St. Vincent Health Professor of Healthcare Engineering in the Regenstrief Center for Healthcare Engineering;
Dr. David M. Umulis, the Dane A. Miller Head of Biomedical Engineering; and
Dr. Mario Crucini, the Jerry and Rosie Semler Chair in Economics.
Click here to view a complete news release about the appointments.
Writer(s): Kevin Doerr | pvmnews@purdue.edu