Purdue Homecoming Spotlight Shines on Small Animal Primary Care
Friday, October 8, 2021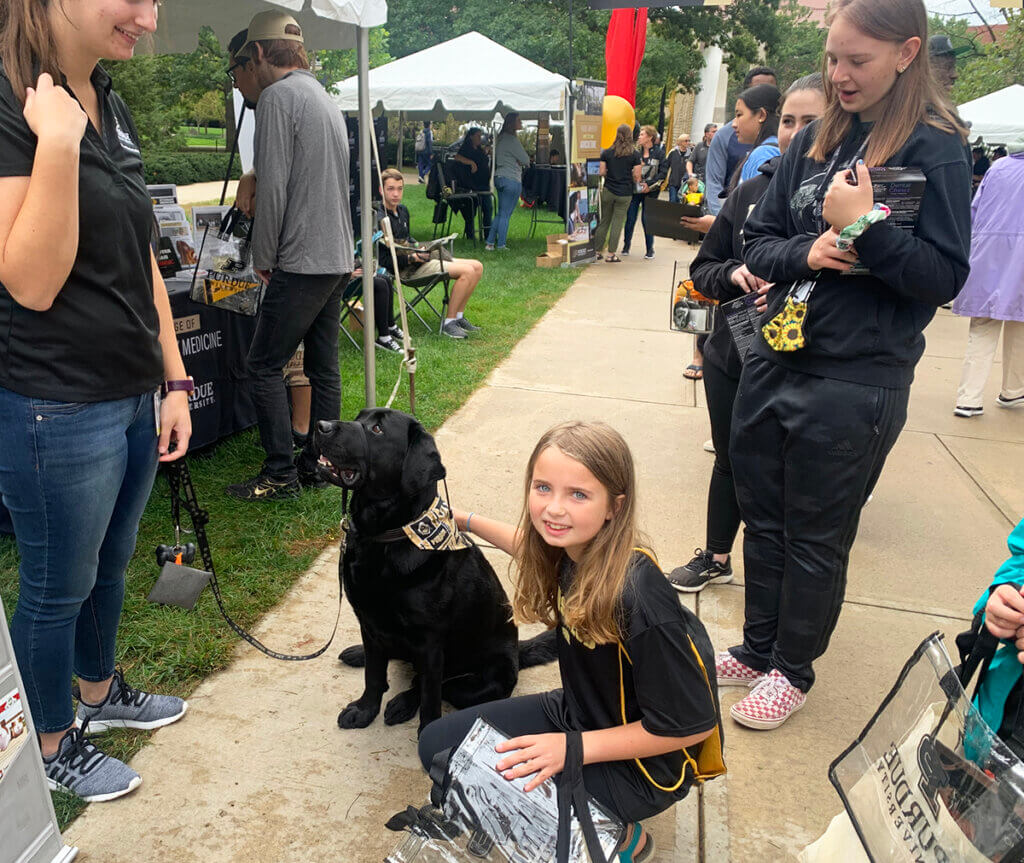 Purdue Veterinary Medicine was on display for Purdue alumni, football fans, and community residents as part of the "Boilermaker Boulevard" during the family-friendly celebration on the Purdue Mall Saturday morning, October 2. The festive pre-game event gave visitors a chance to learn more about various colleges and programs at Purdue before the Boilermaker football team took the field for the homecoming game against the Minnesota Golden Gophers in a rainy Ross-Ade Stadium.
The Purdue Veterinary Medicine tent was a hit with Purdue fans, thanks to the team of volunteer people and pets who staffed the display. Small Animal Primary Care Wellness Clinician Lori Corriveau (PU DVM '99) and students Brianna Newton (DVM Class of 2025), Erin Paul (DVM Class of 2023), Leeza Kuo (DVM Class of 2023), and Kelsey Stoughton (Veterinary Nursing Class of 2023) answered visitors' pet health questions, provided them with treats for cats and dogs, and shared information about the importance of flea and tick preventives. They were accompanied by Finn, a former canine educator, and Dr. Corriveau's cats, Baby Kitty and Theodore. Tent activities included the "Wheel of Tick" trivia game, a "Tick Toss" game, and adorable photo-ops with Baby Kitty, Theodore and Finn!
A big thank you to Dr. Corriveau, the students, and the pets for staffing the tent and to Susan Xioufaridou, PVM director of alumni relations and special events, for organizing the college's participation in Purdue's Homecoming event.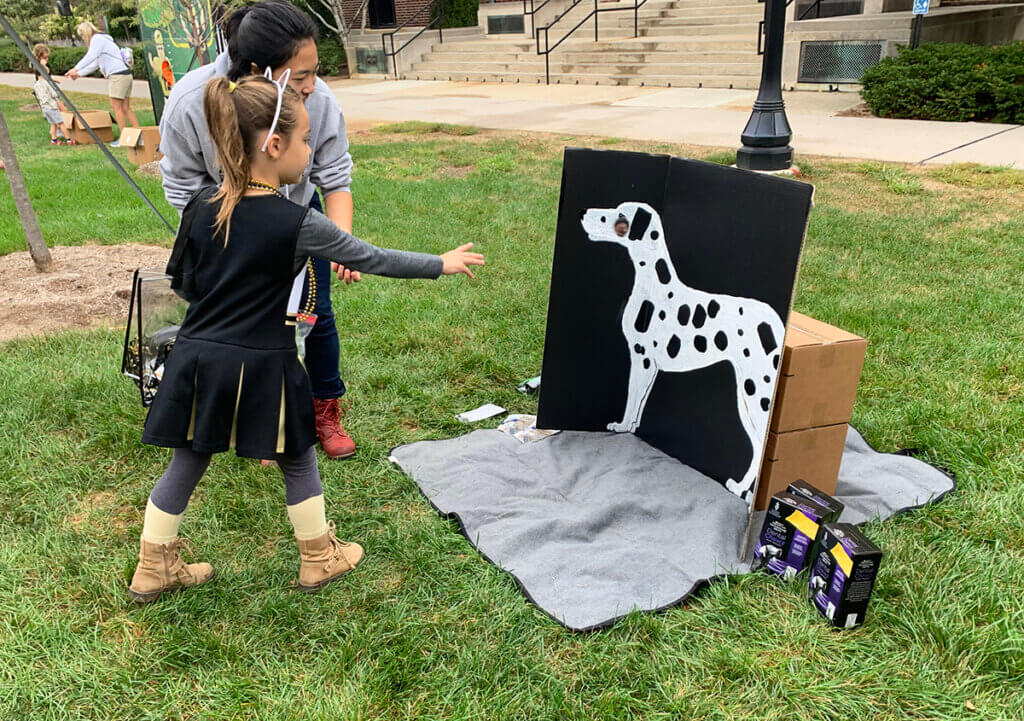 Writer(s): Susan Xioufaridou | pvmnews@purdue.edu