New Director of Lifelong Learning Joins PVM
Friday, August 12, 2022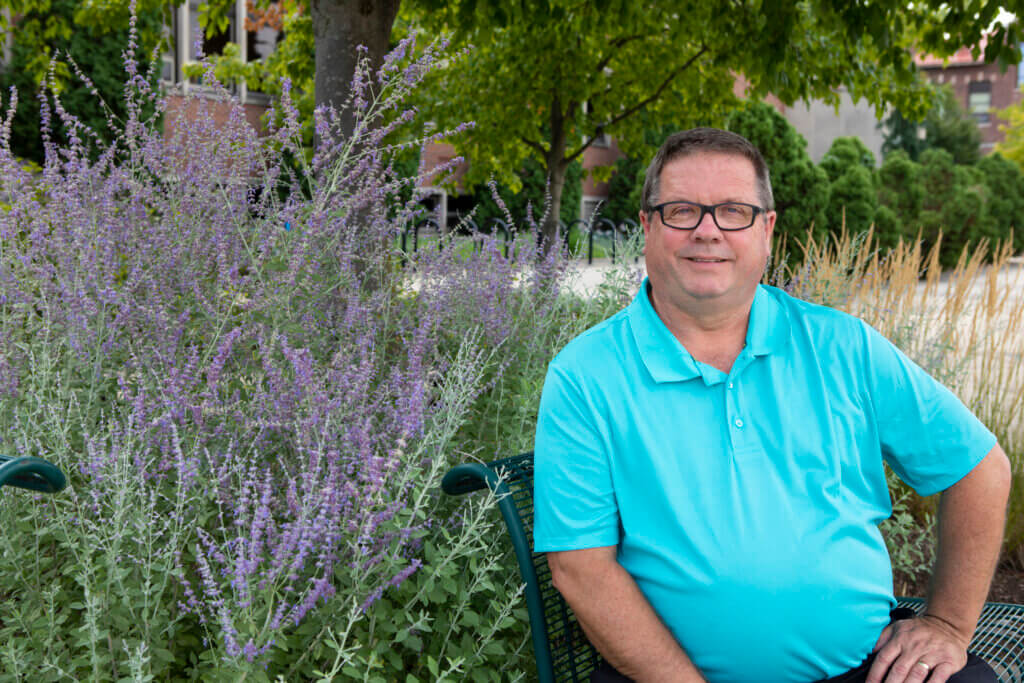 Purdue graduate and previous Purdue employee Tom Mauch stepped into the role of director of Lifelong Learning for the College of Veterinary Medicine effective August 1. A seasoned event planner, Tom returns to the University to utilize his 20-plus years of experience planning events of all shapes and sizes throughout the U.S. One of his favorite events was held outside Colorado Springs where he arranged to have tethered hot air balloon rides. The attendees enjoyed the experience and the views of the nearby mountains.
Tom says event planning is a passion for him. "Managing a successful event is very rewarding," Tom commented.
When not at work, Tom enjoys watching sports including college football and basketball and the NFL. His love of sports also is reflected in a little known fact about him. Tom served as the spotter for football game broadcasts on the Purdue Radio Network for 27 years. In that role he identified players involved in the action on the field for the play-by-play announcers. During the off-season for his favorite sports, Tom enjoys summer gardening and laying the groundwork for eventual plans to start up a small tree farm.
Tom and his wife Kay live in West Lafayette. They have three grown children and five beloved grandchildren who all live in town. They also have a mini golden doddle for which Tom is accepting advice on how to ensure calm canine behavior when company arrives.
Tom is looking forward to being part of the Purdue Veterinary Medicine team and leading the college's Lifelong Learning programs. "I'm enjoying meeting the talented and dedicated faculty and staff and I'm excited about working collaboratively to carry-on the college's excellent tradition of providing high quality continuing education," Tom said.
Please help extend a warm welcome to Tom. His office is located in Lynn 2121 and he can be reached at tmmauch@purdue.edu or 496-3560.
Writer(s): Purdue Veterinary Medicine News | pvmnews@purdue.edu