Meet PVM's New Veterinary Nursing Program Director
Friday, August 28, 2020
The Purdue University College of Veterinary Medicine welcomed Dr. Chad Brown (PU DVM 2001) as the new director of the Veterinary Nursing Program Monday, August 17. The appointment brings Dr. Brown back to his alma mater after nearly 20 years of working in mixed animal practice and academia.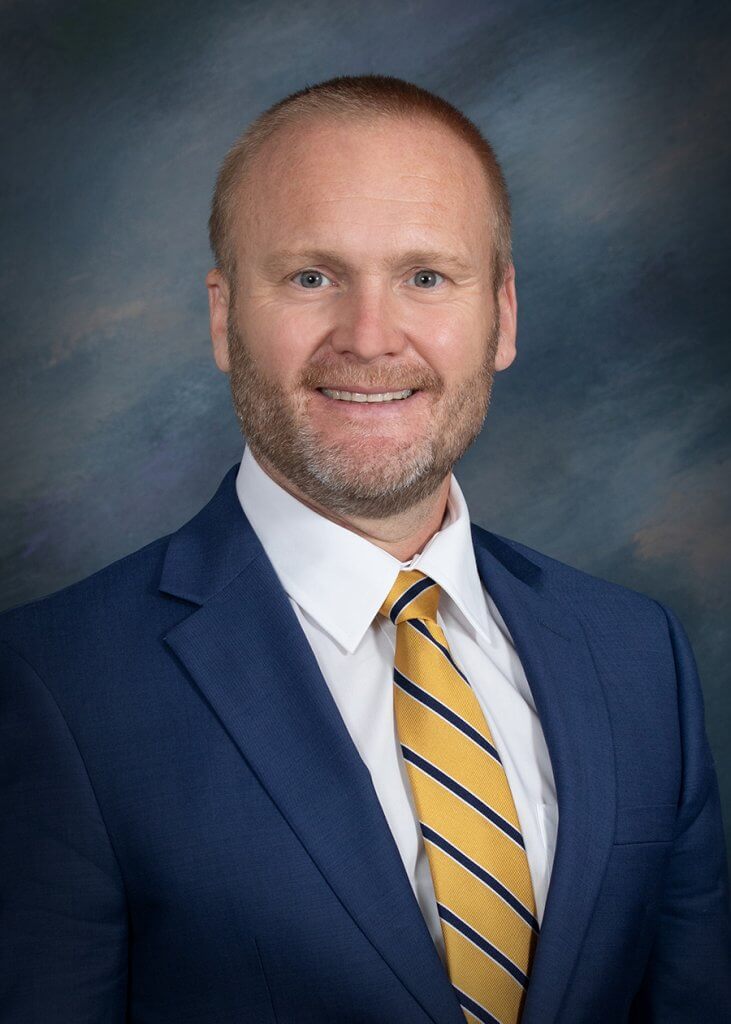 Dr. Brown's interest in veterinary medicine dates back to when he was growing up on a beef cattle farm in Huntington, W. Va. He completed his undergraduate studies at Centre College and The Ohio State University before coming to Purdue where he earned his Doctor of Veterinary Medicine degree in 2001.
After graduation, he returned home to Huntington to work as an associate veterinarian at the Animal Care Clinic before establishing his own mixed animal hospital, called Brown Veterinary Service, in Wayne, W. Va. in 2007. He first ventured into education in 2009 when he began working at Ohio University as an adjunct faculty instructor and staff veterinarian in the equine studies program, even while he continued to work in private practice.
In 2015, Dr. Brown sold his practice and accepted a position as a full-time faculty veterinary clinical supervisor and professor at Mountwest Community and Technical College's Veterinary Technology Program in Huntington. His responsibilities included extensive teaching, planning, and development of innovative courses in veterinary technology and overseeing off-campus clinical teaching sites and externships. He also led the effort for the new program to become fully accredited by the American Veterinary Medical Association (AVMA) in 2016.
He is excited now to have this opportunity to come back to Purdue and lead the college's Veterinary Nursing Program. "There's a reason I moved six hours from home, that's how passionate I feel about this program," Dr. Brown said. "I loved my four years at Purdue and wanted to give back in any way I could."
Dr. Brown's family includes his two teenage daughters, his girlfriend, Joy, two King Charles Cavaliers, a European Basset Hound, and his Harley Davidson motorcycle.  His other interests include racquetball, golf, and watching his daughters play sports. 
Please help extend a warm PVM welcome to Dr. Brown.  His email is brow1997@purdue.edu.
Writer(s): Jonathan Martz, PVM Communications Intern | pvmnews@purdue.edu