Kelly Dold Joins Communications Team as Marketing Manager for Veterinary Hospital and ADDL
Friday, August 27, 2021
Purdue Veterinary Medicine's communications team is pleased to welcome Kelly Dold as the new marketing and communications manager for the Purdue University Veterinary Hospital and Animal Disease Diagnostic Laboratory, effective Monday, August 23.  Kelly joins us from the Purdue for Life Foundation, where she previously served as the marketing manager for the Purdue Center for Cancer Research.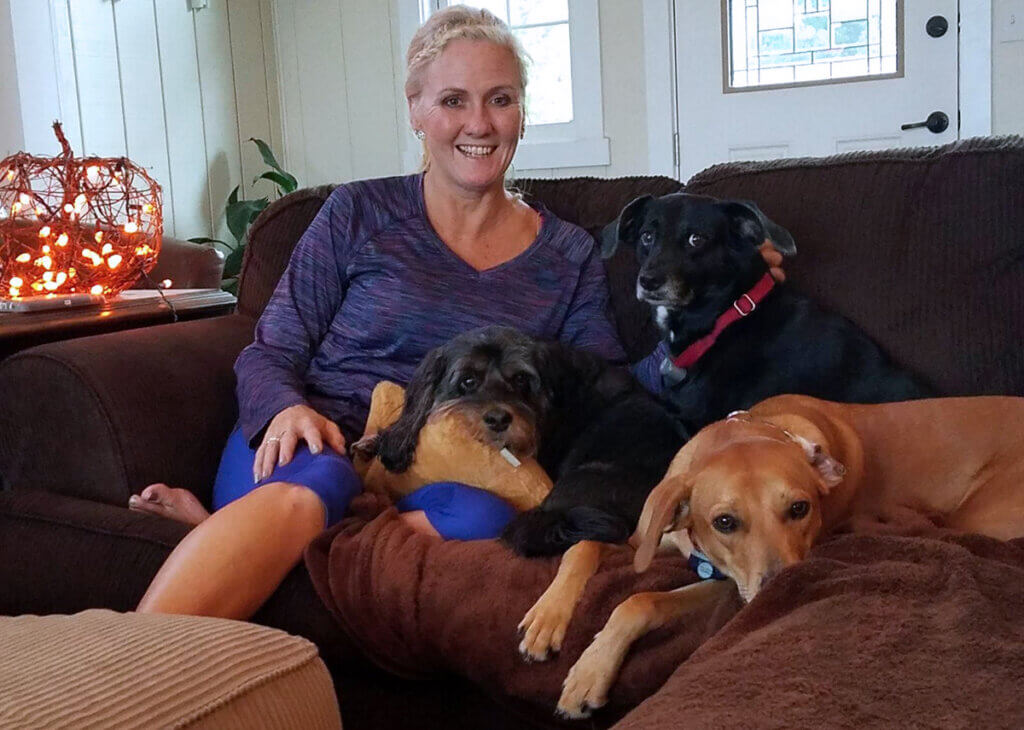 In her new role, Kelly will be responsible for marketing and promoting the services offered by the Veterinary Hospital, the Caesars Entertainment Equine Specialty Hospital in Shelbyville, Ind., and the Animal Disease Diagnostic Laboratory (ADDL), to clients and potential clients, referring veterinarians, the veterinary medical profession, and other stakeholders.  Her work will involve developing and implementing marketing strategies utilizing various communications and outreach efforts, including media releases, digital and print communication, social media, and representation at selected in-person events, as well as helping with media contacts and requests for interviews.
Kelly grew up in Hamilton, Ill., along the Mississippi River. She received her bachelor's degree from Western Illinois University. From her early years on the family farm through her adulthood, she has had numerous animals in her daily life – horses, pigs, dogs, and cats. 
"I feel my lifelong experiences with animals will be beneficial in this marketing position for the College of Veterinary Medicine. I fully embrace the human-animal connection and the importance of the need for compassionate care. Additionally, I am excited about the state-of-the-art facilities that will soon be coming on line for the Veterinary Hospital, the daily delivery of top-quality, advanced veterinary medical health care at the hospital and the Caesar's Entertainment Equine Specialty Hospital in Shelbyville, and the dedication and excellence of the diagnostic team at the ADDL, all of which deserve greater awareness locally and nationally."
Kelly lives in Monticello with her husband, Chris, and their four rescue dogs and cat. They have seven grown children who come home often to enjoy Lake Freeman. When not working, she enjoys landscaping and gardening, biking out on the country roads, boating that always includes the dogs, and cooking new creations.
Kelly works in Lynn Hall, Room 2121.  She can be reached at kdold@purdue.edu or 496-2766.  Feel free to reach out and help extend a warm welcome to Kelly!
Writer(s): PVM News | pvmnews@purdue.edu