Founder of Veterinary Specialist Services Conducts Online Koala Conservation Lecture
Friday, April 10, 2020
Taking Purdue University's shift to remote instruction in stride, the College of Veterinary Medicine's Global Engagement team welcomed Dr. Philip Moses, koala conservation expert, for a live Zoom lecture on Monday, April 6. Originally planned as a campus visit, Dr. Moses' presentation was switched to a virtual one as a result of the changes implemented by Purdue in response to the COVID-19 pandemic.
Dr. Moses, a 1986 graduate of the University of Sydney in Australia, is a veterinary specialist surgeon who is renowned for his work in pioneering many surgical techniques used to treat koalas and kangaroos. Throughout his career, he has played an integral role in the conservation and rehabilitation of koalas, a species whose numbers suffered a devastating blow during the 2019-2020 Australian bushfires. Dr. Moses has worked in both private and university practices in Australia, the United Kingdom, and the United States.
In 2000, he cofounded Veterinary Specialist Services (VSS) as a referral service for general veterinary practices around Australia. VSS also serves as a specialty clinic for select wildlife partners, such as Australia Zoo Wildlife Hospital, which send injured animals to the referral service for treatment before releasing them back into the wild.
Dr. Moses' lecture provided education for the PVM community about koalas, the main threats they face, and rehabilitation practices. After covering those topics, he described a handful of cases and their outcomes, including the case of Thomas, a three-year-old male who fell out of a tree, and Fran, an 11-month old female with a pelvic limb fracture. Those two Koalas are among many saved by VSS and released back into their original habitats.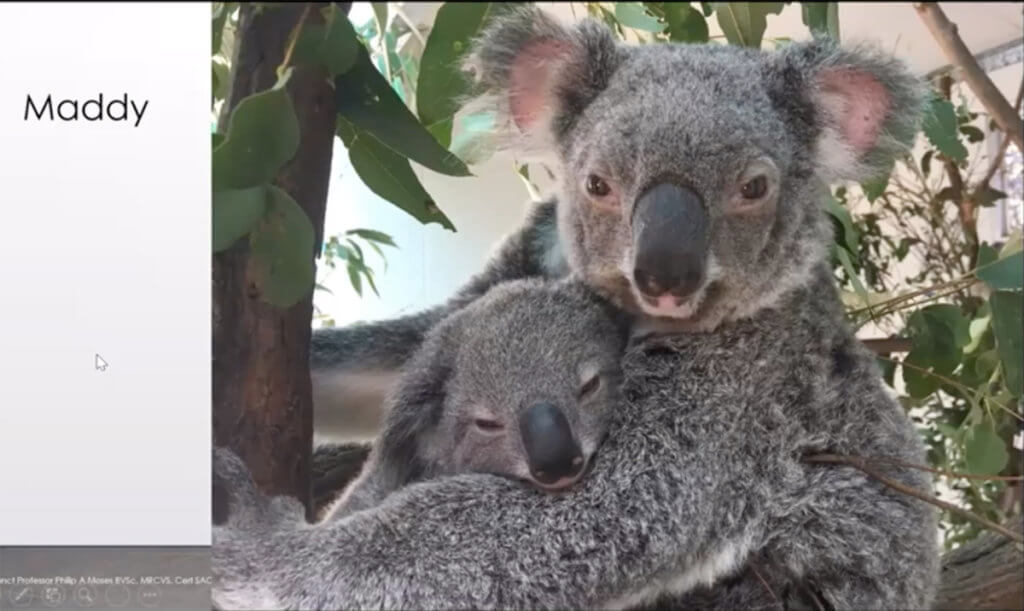 "We treated a koala called Maddy in 2014 and four years later she was found in the wild with a joey. Without the effort we put in to save her, that little joey wouldn't be here, so it was very heartening to see that," said Dr. Moses. "We have contributed to the treatment and release of over 400 native Australian animals and all of our work is pro bono. It has been a privilege to contribute to the survival of these species."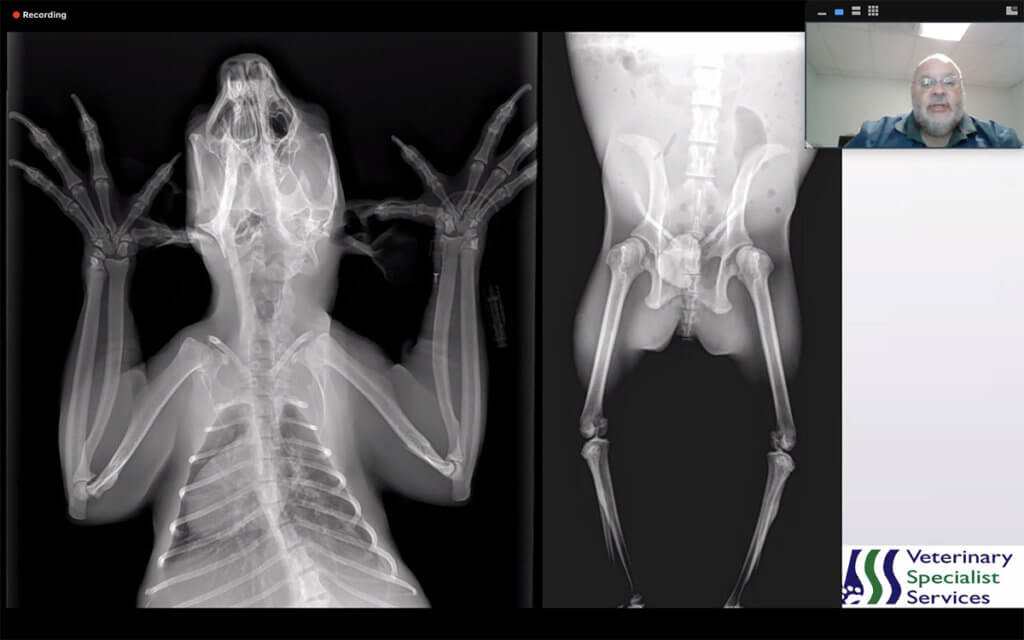 After the lecture, Director of Global Engagement Will Smith opened the floor for questions from faculty, staff, and students. When asked what his advice is for those in veterinary school, Dr. Moses replied, "As veterinary professionals, it is important to not only focus on what you can do for yourself, your practice, and your colleagues, but also what you can do for animals around the world, through treating stray animals and treating wild animals." He also highlighted the importance of enjoying the profession, and encouraged students to work in unfamiliar places.
This lecture is an example of the teamwork and tenacity of Purdue Veterinary Medicine in the face of adversity to continue to provide a transformative education for our students and a global perspective on veterinary medicine. No matter where we are, we are still Boilermakers, who are working together on the persistent pursuit of the next giant leap.
Click here to view a recording of Dr. Moses' lecture.
Writer(s): Maya Sanaba, PVM Communications Intern | pvmnews@purdue.edu