Dr. Riyi Shi Appointed as Named Professor in Department of Basic Medical Sciences
Friday, August 14, 2020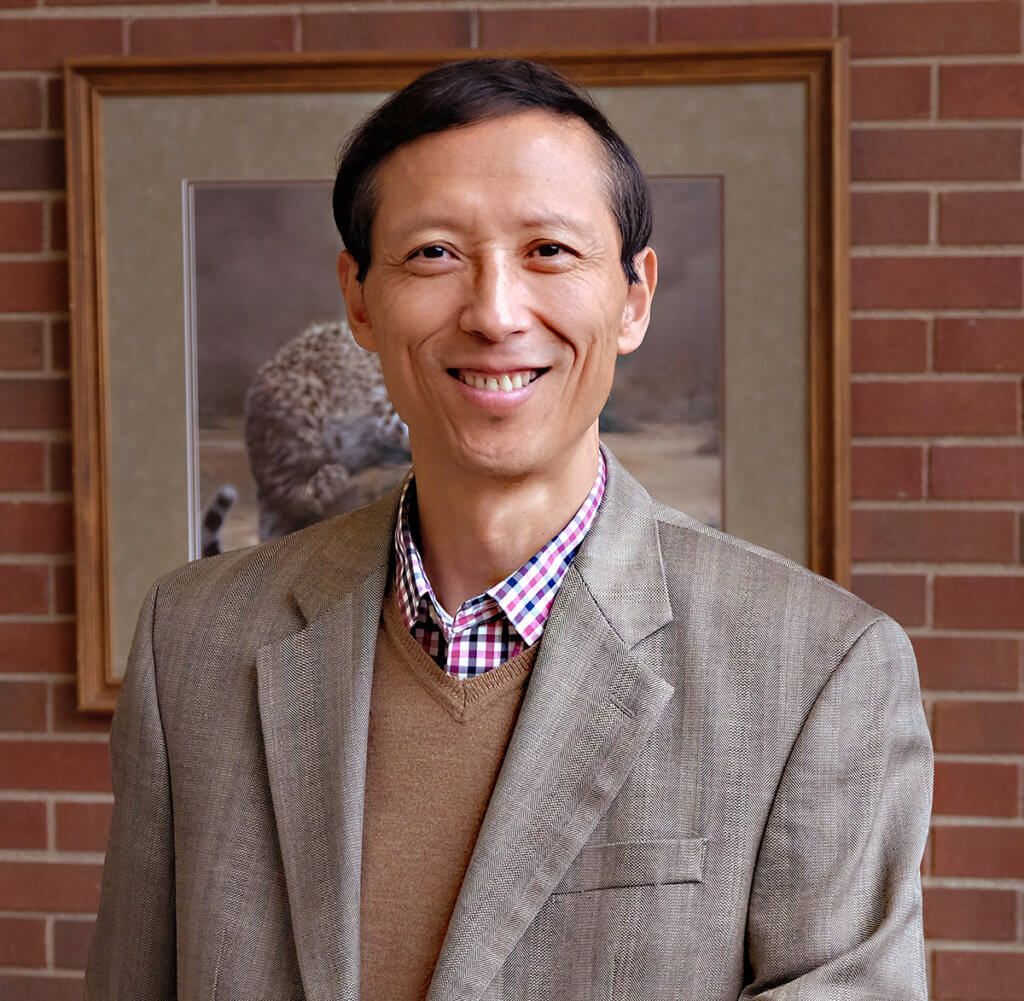 The Purdue University Board of Trustees recently ratified the appointment of long-time Purdue Veterinary Medicine faculty member Riyi Shi as the Mari Hulman George Endowed Professor of Applied Neuroscience. A faculty member in the college's Department of Basic Medical Sciences, Dr. Shi also holds a courtesy appointment in the Weldon School of Biomedical Engineering and serves as director of the Center for Paralysis Research at Purdue.
Originally trained as an orthopedic surgeon specializing in spinal cord treatment, Dr. Shi has served for more than 20 years on the Purdue University faculty. He specializes in uncovering the mechanisms of central nervous system trauma and diseases and instituting new treatments through innovative experimentation and pioneering new strategies in the field. Dr. Shi is the author or co-author of 167 published papers and is the recipient of 12 issued patents. Two of his therapies have gone into clinical trials for spinal cord and head trauma, and one has gained FDA approval for patients with multiple sclerosis.
Dr. Shi's appointment was one of seven named faculty appointments ratified by the Board of Trustees at its meeting August 7. Click here to view a complete news release about the Board of Trustees action.
Writer(s): Kevin Doerr | pvmnews@purdue.edu