Dean Willie Reed Featured in American Association of Veterinary Medical Colleges Publication
Friday, February 18, 2022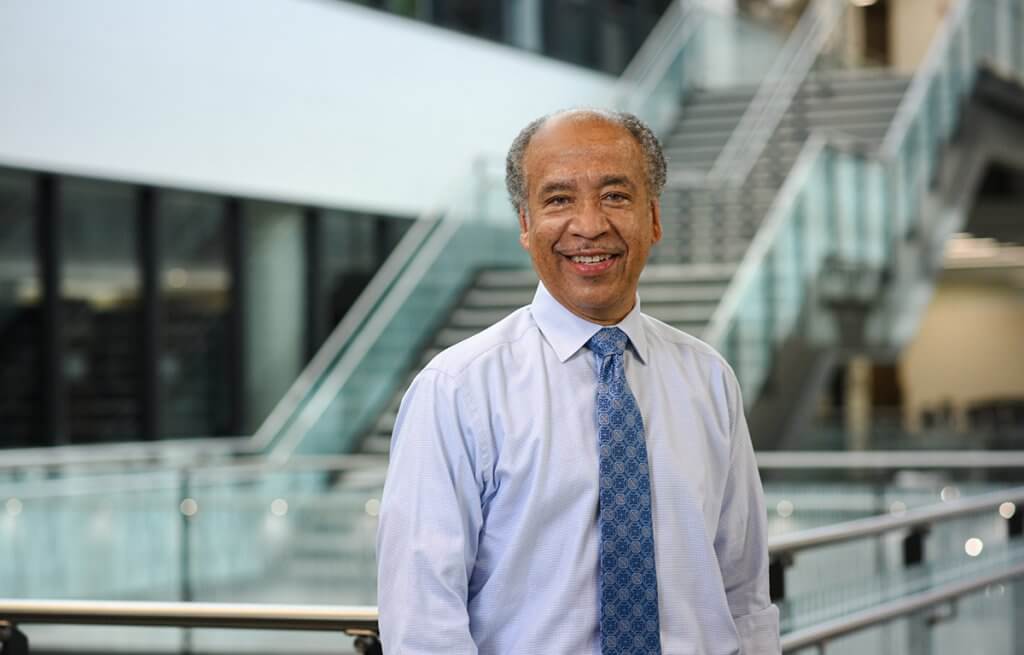 When the American Association of Veterinary Medical Colleges (AAVMC) wanted to develop an inspiring story about a leader in veterinary medicine to publish during Black History Month, they knew they needed to look no further than the Purdue University College of Veterinary Medicine and Dean Willie Reed. An article entitled, "Dr. Willie Reed: A Leader and Trailblazer," published in the February 2022 issue of the AAVMC Vet-Med Educator newsletter, recounts the challenges Dean Reed faced as a young African American man who wanted to go to veterinary school.
The article points out how Dean Reed faced fewer options than young people today as he sought access to a veterinary medical education.  There were fewer veterinary schools than there are today, and few had ever accepted an African American student.  One of the very few veterinary schools that did admit Black students at the time was at Tuskegee University, and that's where Dean Reed earned his DVM degree before coming to Purdue University to complete graduate studies and earn his PhD in veterinary pathology. 
The article goes on to describe Dean Reed's professional accomplishments and leadership roles, including serving as AAVMC president and utilizing his time in that role to focus on increasing diversity in veterinary medicine. "If the veterinary profession is to achieve excellence, it must be grounded on the foundation of diversity, equity, and inclusion," Dean Reed is quoted as saying. "The many programs at Purdue have the overarching goal of helping individuals underrepresented in veterinary medicine achieve their dream of becoming a veterinarian." 
Click here to view the AAVMC Vet-Med Educator newsletter and the article about Dean Reed.
Writer(s): Purdue Veterinary Medicine News | pvmnews@purdue.edu