Center for Animal Welfare Science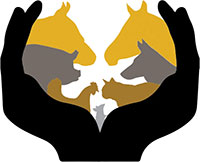 Our Mission: To promote animal welfare through science-based information and education to advance socially responsible decisions concerning animal care.

Our Goal: To facilitate interdisciplinary collaborations in order to identify animal welfare challenges, strategies to alleviate them, and education to aid implementation.
Highlights
CAWS WELCOMES NEW MEMBER

CAWS welcomes new member Dr. Darrin Karcher. Dr. Karcher is an assistant professor in Purdue's Department of Animal Science and Poultry Extension Office. His research and outreach focus has been helping poultry producers address the changes occurring within the industry. Applied research projects have focused on the impact of moving to new housing systems in the table egg industry factoring in the management challenges, food safety implications and hen well-being.
AWARDEES OF CAWS SEED FUNDING 2017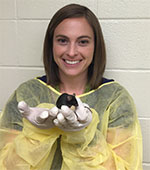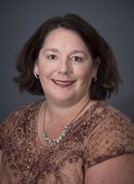 Congratulations to Drs. Brianna Gaskill and Colleen Brady for being awarded 2017 CAWS internal seed grants directed at innovative approaches for addressing animal welfare issues. Dr. Gaskill's project is entitled "Improving Mouse Welfare by Identifying Aggression Reducing Pheromones" and Dr. Brady will study "The Role of Mindset and Locus of Control on the Welfare of Working Horses in Central and Latin American Communities."
Click here to read more about their projects.
2017 CAWS Travel Grant Recipients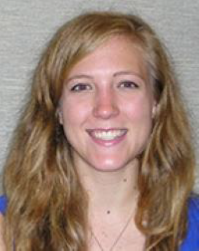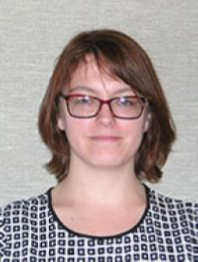 Congratulations to Megan LaFollette and Lindsey Robbins, both PhD students in the Purdue Department of Animal Sciences, on being awarded 2017 CAWS travel grants. LaFollette presented her work,"It's No Laughing Matter: Cage Color and Light Intensity Alter Rat Affect," at both the International Society for Applied Ethology regional meeting in Ames, Iowa, May, 2017, and the ISAE International Conference in Aarhus, Denmark, August, 2017. Robbins presented her work, "Behavioral Responses of Allegheny Woodrats to Fluctuating Enrichment Stimuli and their Implications for Reintroduction Programs," at the ISAE regional meeting in Ames, Iowa, May, 2017. Click here to see summaries of their presentations.