Welcome Back: A Year to Remember!
Friday, August 28, 2020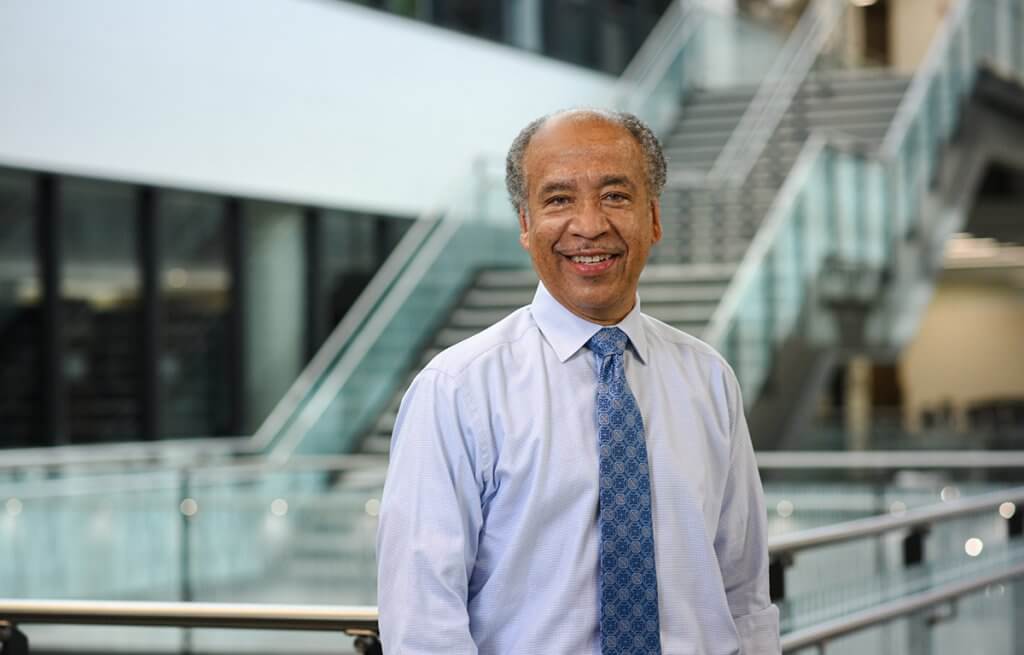 A message from Dean Willie Reed
I am so pleased to once again see our students back in Lynn Hall, to hear talking in our hallways, and to know that in our classrooms and clinics, students are learning from our outstanding faculty and instructors. These are familiar and beloved elements of the start of a new school year.
Yet, at the same time, we see all around us signs of how much things have changed. There are directional markers on the floor, signs on the walls with health and safety pointers, an expansive Protect Purdue banner on the exterior wall on the east side of Lynn Hall. Facemasks are normal attire, making the eyes the most prominent facial feature; verbal greetings now convey what used to be communicated by a warm smile shared between passersby; clear plexiglas shields are fixtures in offices and at lecterns; and classrooms are spaced to accommodate social distancing.
These are but a few of the symbols of change evident to us all as we start this academic year. Even more significant are the endless hours of effort by hundreds of people who worked tirelessly over the past few months to develop and execute the Protect Purdue Plan that undergirds everything we are doing to facilitate the in-person instruction we all value so much. The planning began last spring, and I was pleased to help as co-chair of the Purdue University Safe Campus Task Force. The work of the task force led to the development of the Protect Purdue Plan.
For our veterinary students completing their clinical year, we are grateful that the Purdue Veterinary Alumni Association contributed funds to provide additional PPE, to support their safety as they participate in vital hands-on clinical learning experiences. Additionally, the Animal Disease Diagnostic Laboratory has taken on a major role in supporting COVID-19 testing.
The words "persistent pursuit" truly characterize the extent to which the university and our college have worked to provide for a quality learning experience in the midst of this most unusual time. Now it's our turn, collectively, to make the most of this opportunity by responsibly carrying out the Protect Purdue Pledge that focuses on looking out for each other while learning and working together. In our college, we came up with a phrase over the summer that captures this idea in six simple words:
"I'm protecting you; please protect me."
Let this memorable expression remind us all of our accountability to take extraordinary steps to stay well and persistently protect the health and safety each other, on campus and in the local area. Together, we will take every small step to protect Purdue.
So, welcome back, and let's do this, TOGETHER!
Writer(s): Kevin Doerr | pvmnews@purdue.edu