Virtual Celebration to Honor Distinguished Alumni and Outstanding Teacher Award Recipients
Friday, August 14, 2020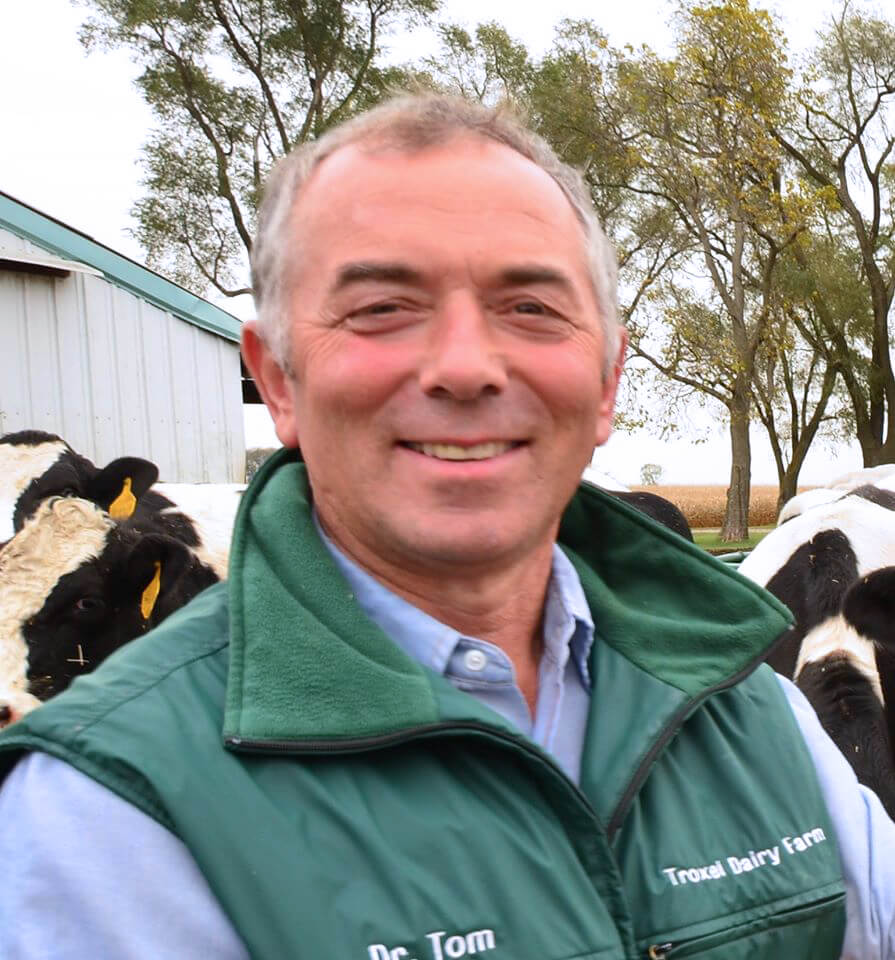 A longstanding Purdue University College of Veterinary Medicine tradition of recognizing distinguished alumni and outstanding faculty during the annual Purdue Veterinary Conference will continue in a virtual format this year. The entire conference September 22-25 will be conducted virtually, enabling attendees to join in on conference sessions and special activities from their home or office. The annual Awards Celebration will include the presentation of two Distinguished Alumni Awards and the Raymond E. Plue Outstanding Teacher Award on Wednesday, September 23, at 5:00 p.m. (EDT).
The two Distinguished Alumni Award winners are Dr. Tom Troxel, of the DVM Class of 1981, and Dr. Debbie White, of the DVM Class of 1994. "Dr. Tom," as he is called by his clients in Northwestern Indiana, has become highly respected for his work as a veterinarian, dairy farmer, teacher, and lay minister. His reputation reaches far around the world with partnerships in Eastern Europe and Haiti related to dairy production and education. Students have traveled from around the world to receive hands-on instruction from Dr. Tom, who also has mentored Purdue veterinary students during their externships. Known as a compassionate and knowledgeable clinician, Dr. Tom is perhaps most recognized for his genuine interest in supporting herd health as well as profitability for farmers.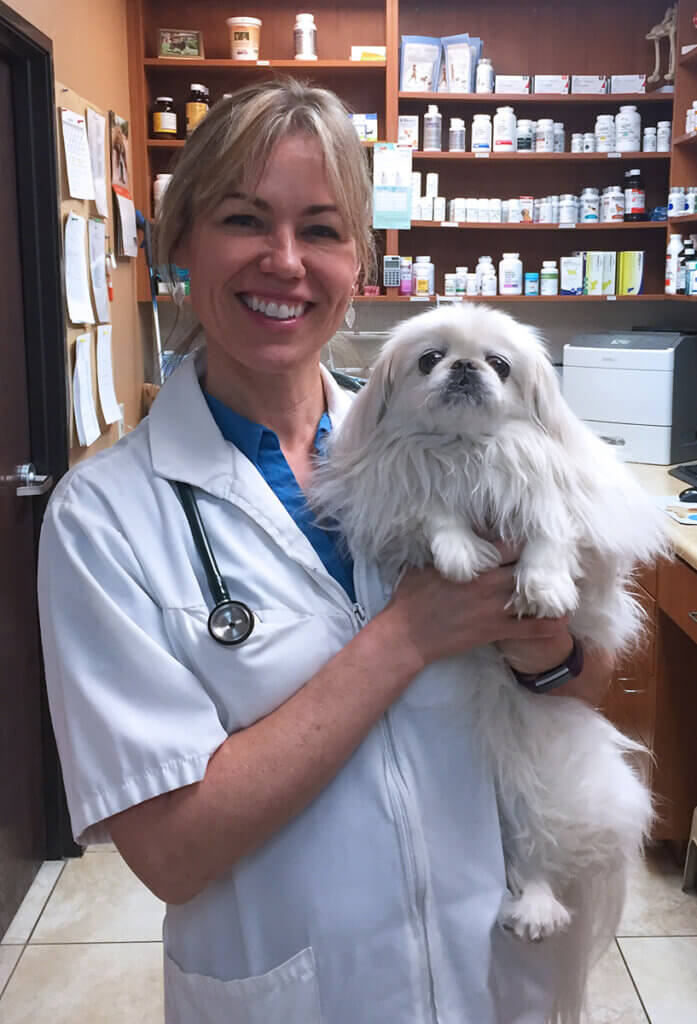 Dr. Debbie White is well known to fans of her talk-show "Animal Radio" as a knowledgeable and vibrant veterinarian. She has contributed admirably to the veterinary profession throughout her career. Currently serving as vice president of the Western Veterinary Conference (now known as the Viticus Group), Dr. White has held multiple board positions with professional organizations. A skilled clinician who owns several animal hospitals throughout the Las Vegas, Nev. area, she is a positive role model and ambassador for Purdue.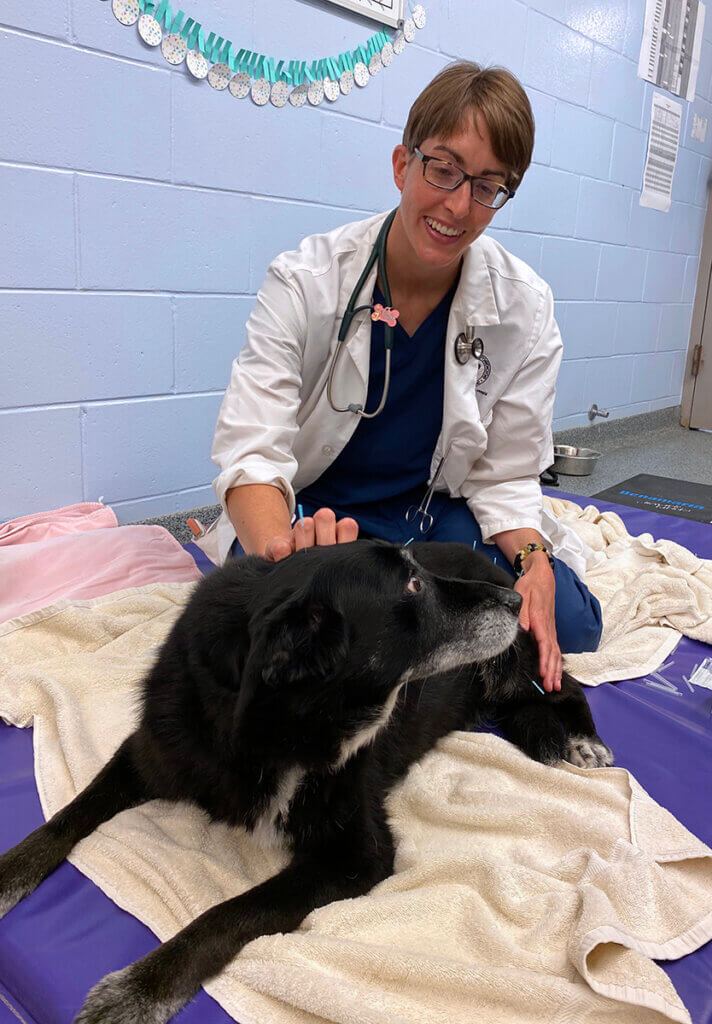 Another prestigious award to be presented at the Awards Celebration is the Raymond E. Plue Outstanding Teacher Award, which this year will go to Dr. Stephanie Thomovsky, clinical associate professor of veterinary neurology in the Department of Veterinary Clinical Sciences.  To be considered for this honor, a faculty member must be nominated by veterinary alumni in the four most recent graduating classes.  Award recipients are chosen for their teaching ability as well as their role in fostering interest in research. Hailing from Scotia, N.Y., Dr. Thomovsky earned her DVM degree at Iowa State University and completed a neurology/neurosurgery internship before joining Purdue Veterinary Medicine's residency program. She then served on the faculty at Washington State University before returning to Purdue to accept a faculty position in neurology and establish the Physical Rehabilitation service in the Purdue University Veterinary Hospital. Her nominator praised Dr. Thomovsky for her ability to simplify complex learning materials and inspire students.
Click here to register for the virtual Purdue Veterinary Conference, and plan to join in the Awards Celebration online Wednesday, September 23 at 5:00 p.m., to help honor Drs. Troxel, White, and Thomovsky, as well as several other faculty members who also will receive awards.
Writer(s): Susan Xioufaridou and Kevin Doerr | pvmnews@purdue.edu