Veterinary Professionals Gained Wildlife Conservation and Rehabilitation Experience through Unique CE Program in Belize
Friday, April 3, 2020
For the second year in a row, Purdue Veterinary Medicine's Office of Global Engagement and Office of Lifelong Learning hosted an eight-day continuing education course in Belize and Guatemala early earlier this year.  Two veterinarians and five veterinary nurses from across the U.S. and Canada joined PVM Director of Lifelong Learning Andrea Brown on the adventure.  The continuing education course was offered in partnership with the Belize Wildlife and Referral Clinic (BWRC) / Wildlife Institute located near San Ignacio, Belize.
The program focused on multiple aspects of wildlife medicine and rehabilitation, and provided participants extensive hands-on experiences with a variety of wildlife species. The course gave attendees a unique opportunity to learn from some of the top wildlife veterinary and conservation professionals in Central America.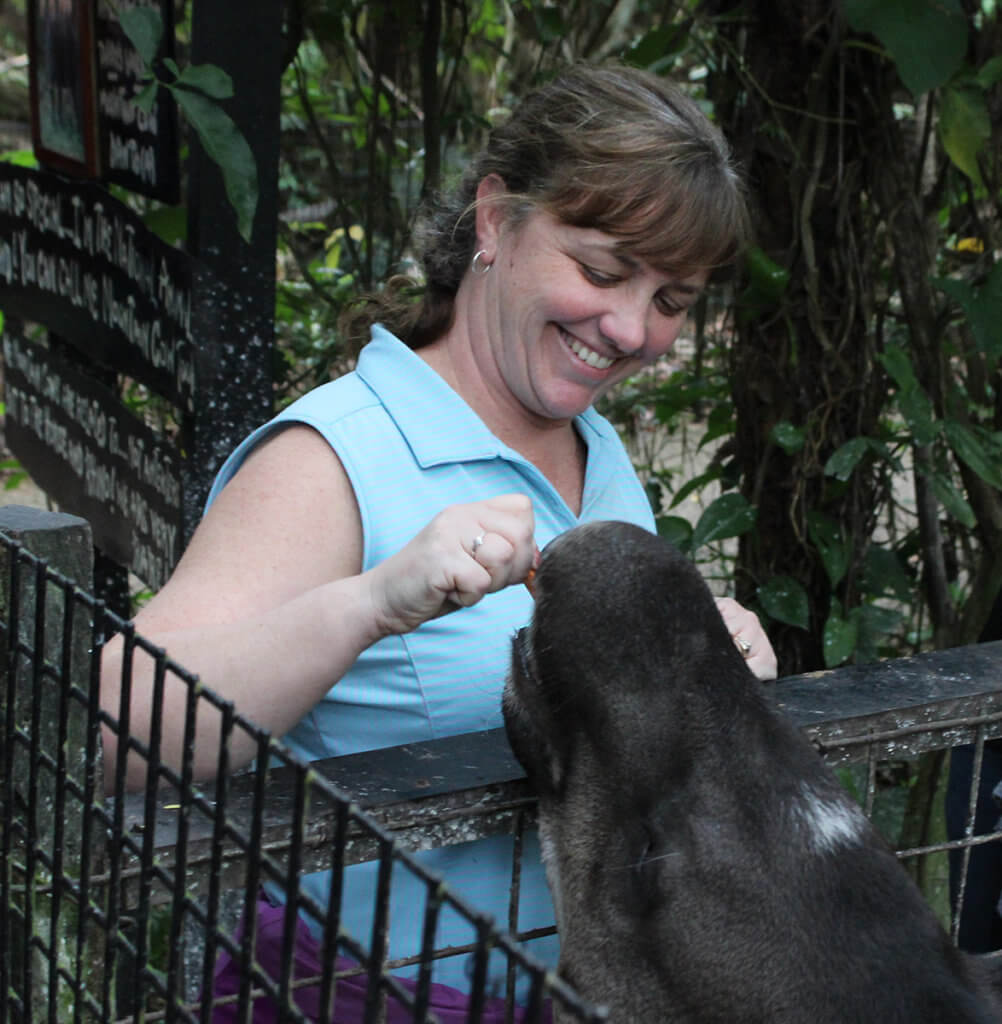 BWRC co-founder Dr. Isabelle Paquet-Durand and her team provided engaging lectures and hands-on labs focused on wildlife medicine and conservation. Topics included wildlife case discussions, distance immobilization and restraint, osteology, x-ray diagnostic case examples, parasitology, reptile medicine and handling, and avian medicine and conservation.
The group also spent time at the ARCAS Wild Animal Rescue and Rehabilitation Center in Petén, Guatemala. Drs. Fernando Martinez and Alejandro Morales shared their vast knowledge of wildlife conservation, rescue, and rehabilitation during the visit. The group gained hands-on training with Amazon Parrots that needed routine parasite and vitamin treatments. Volunteer coordinator, Anna Bryant, provided an in-depth tour of the center and shared information about wildlife trafficking in Central America.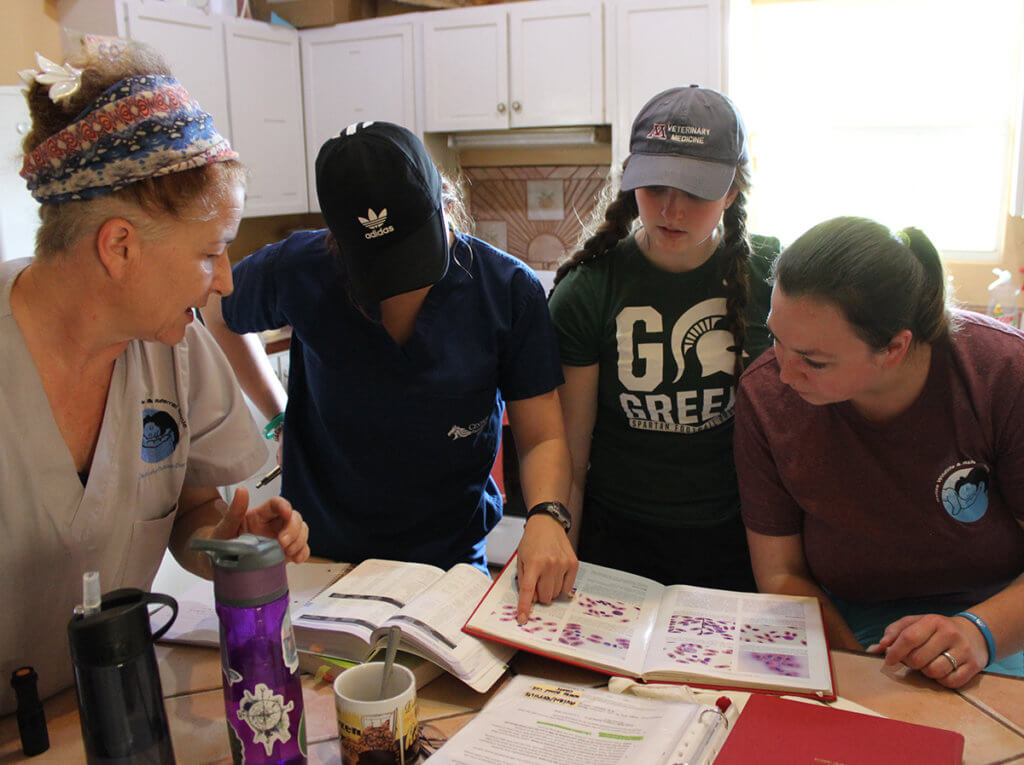 This course provided attendees with 30 hours of continuing education credit and a new appreciation for wildlife conservation in Central America. The program had been planned since last fall.
Writer(s): Andrea Brown and Kevin Doerr | pvmnews@purdue.edu