Veterinary Nursing Symposium Increases Reach with Virtual Program
Friday, January 22, 2021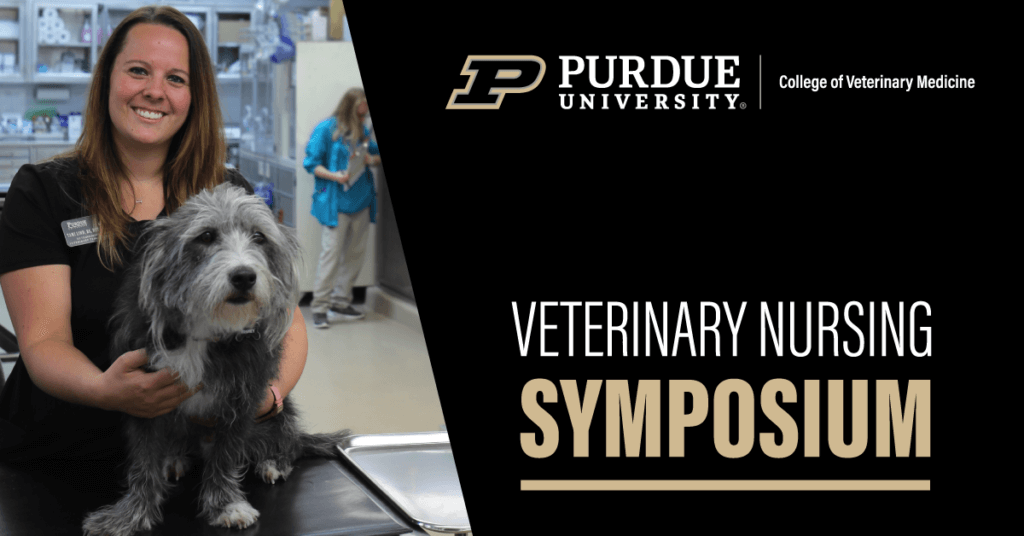 The seventh annual Veterinary Nursing Symposium will be hosted virtually following Protect Purdue guidelines. Taking place Saturday, March 20 and Sunday, March 21, the program will feature a Large Animal track on Day 1 and Small Animal on Day 2. Large animal topics will include equid toxicities, shoeing and hoof problems, post-operative care, and nutrition. Small animal topics will cover troubleshooting, diagnostic imaging, oncology, neurology, and internal medicine. A keynote lecture also will be presented by Saralyn Sharp, RVT, VTS (CP-SA, Canine/Feline), small animal primary care technologist in the Purdue University Veterinary Hospital, entitled, "Clearing the Fog Around CBD Oil." Attendees can earn up to 11 continuing education credits.
Hosted by the Purdue University College of Veterinary Medicine, the Veterinary Nursing Symposium is a continuing education event designed specifically for veterinary assistants, veterinary nursing (technology) students, and veterinary nurses (technicians and technologists). Attendees will learn practical information to use in clinical practice.
Online registration is now available for this event. Click here to register. Click here to preview the symposium program.
This program is generously sponsored by Hill's, Veterinary Specialty and Emergency Care, Noah's Animal Hospitals, and Vetamac.
Writer(s): Allison Carey | pvmnews@purdue.edu