Veterinary Nursing Student Leaves Full-Time Job to Pursue Second Degree
Friday, January 28, 2022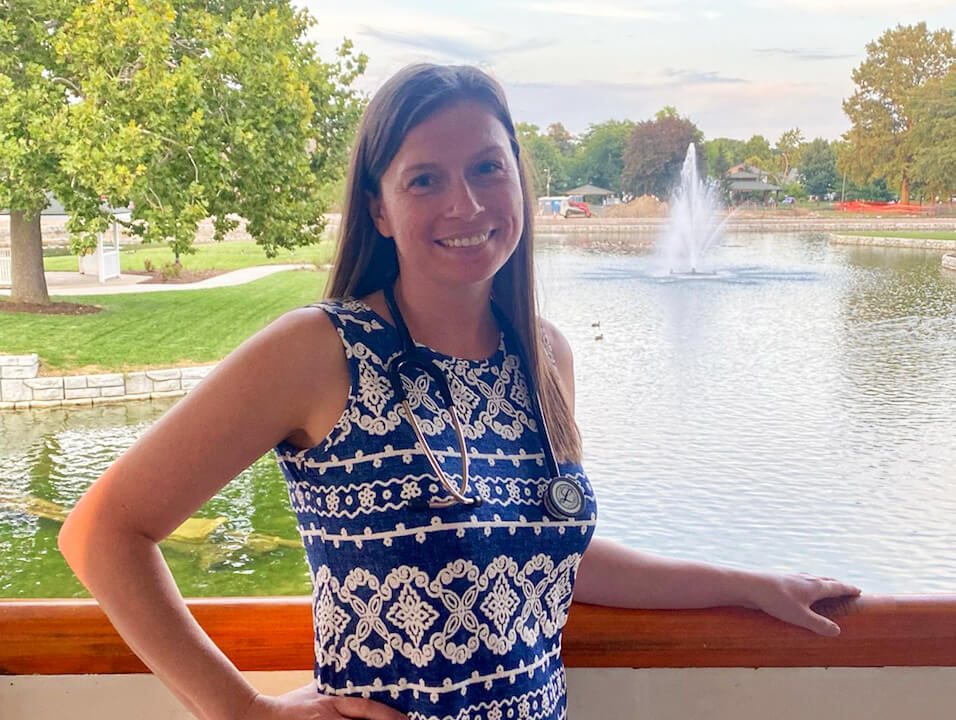 Megan Schillo, of the Veterinary Nursing Class of 2024, is one of many inspirational students in the Purdue University College of Veterinary Medicine taking small steps and giant leaps toward pursuing her dreams. Having previously graduated from Purdue University Northwest in 2014 with a Bachelor of Science degree in hospitality and tourism management, Megan's situation is somewhat unique by virtue of her decision to return to school to earn a second degree in veterinary nursing. Though a passion for animals has always filled her heart, it was the COVID-19 pandemic that caused Megan to realize it was time for a change.
Megan was born and raised in Cedar Lake, Indiana, a small town about an hour-and-a-half north of Purdue. She enjoys listening to country music and has attended many concerts throughout the years. Megan loves to travel, whether it be hiking the adrenaline-rushing heights of the mountains, cruising on the ocean, or relaxing in the peaceful atmosphere of a quiet beach. Having grown-up close to Chicago, she cheers for Chicago teams, enjoying Cubs games in the summer and Sunday Bears games in the fall. Not surprisingly, Megan also is a life-long animal lover. She currently is a proud dog mom to a Beagle named Murphy, whom she rescued as a puppy.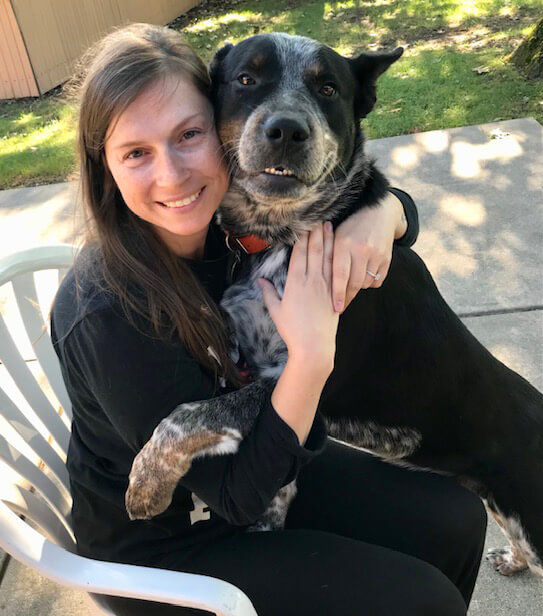 Though Megan grew up with animals, it was her first job that truly inspired a newfound passion for animal rescue and care. During her junior year of high school, she began working at Tractor Supply Company where customers were able to bring their pets along while shopping. By welcoming curious critters into the store, Megan not only formed relationships with frequent customers, but with their furry family members as well. Tractor Supply Company also often invited animal adoption and rescue organizations to the store on weekends in hopes that their animals would be adopted by local customers. The experience of watching furry friends in need being adopted into loving homes shaped Megan into a strong advocate for pet adoption and helped her recognize her own passion for helping animals.
Megan was also inspired by a non-profit animal rescue and advocacy organization with a particular focus on Beagles. "Owning two myself, it really hit home," says Megan. Hearing about survivors' stories while gaining frequent exposure to the beauty of adoption agencies uniquely shaped Megan's desire for a veterinary nursing career. However, the decision to pursue a second degree was not an easy one.
After earning her first degree, Megan worked at AAA for nearly seven years as a member representative. In this customer-service-focused position, she assisted members with their vacation plans and was provided with exciting opportunities to travel to Walt Disney World and Universal Studios in Orlando, Florida. However, these experiences came to an abrupt halt due to the impact of the pandemic on the travel industry, which drastically changed the dynamic of Megan's job. She was left feeling unfulfilled and soon realized it was time to make a change.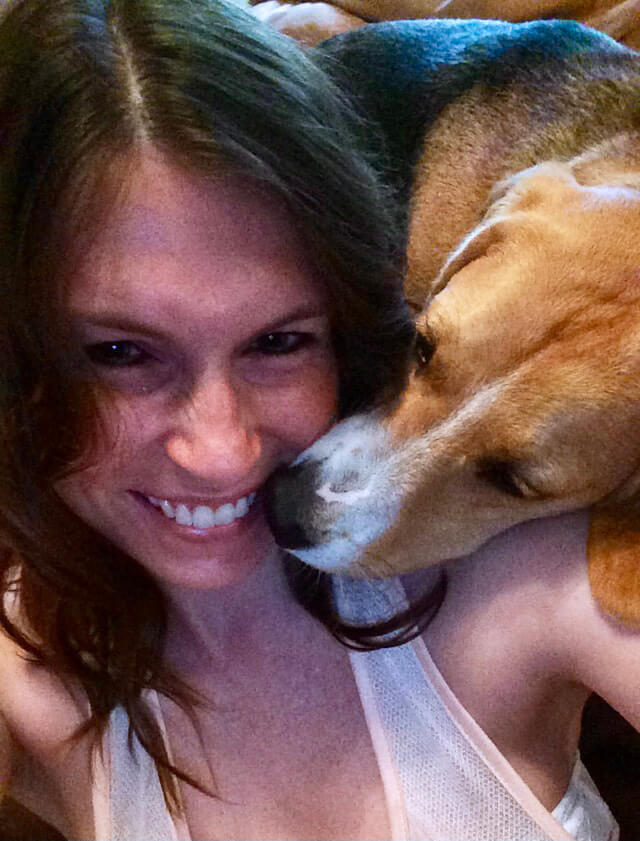 After a lot of time spent reflecting and consulting with family and friends, she decided to take the next step. "Being older, already having a degree, unsure how I would financially support myself, and all the sad situations I was encountering in my job, always seemed to hold me back," admits Megan. "With all the downtime during COVID, I had a lot of time to reflect and did some soul searching and it ultimately led me here!" Purdue's smaller class sizes, affordable tuition, high pass rate on the Veterinary Technician National Exam (VTNE), emphasis on hands-on learning opportunities, and high academic rankings made it the perfect fit for Megan and provided her with the valuable resources necessary to reach her goals.
As Megan pursues her dream career she is finding that her personal experiences have spawned a strong interest in specializing in physical rehabilitation, with the goal of becoming a Certified Canine Rehabilitation Practitioner (CCRP) who can assist in getting injured animals back on their paws. "I personally have been in physical therapy and feel I would share a special bond with my patients because I can relate to what they are going through," said Megan. "It would be incredibly rewarding to help improve an animal's quality of life so they can get back to living a happy and healthy life with their families!" Megan's experiences at Tractor Supply Company also sparked flames of passion for working on anti-cruelty laws, and she hopes to one day become more involved with passage of stricter state laws protecting the voiceless.
Megan also offers words of encouragement to anyone else considering whether to take their own giant leap: "It is never too late and you are never too old to pursue your dreams!"
This is the first of three features on students in the college's on-campus Veterinary Nursing Program.  Look for the next feature in the next Vet Gazette on Friday, February 4.
Writer(s): Madeline Brod, PVM Communications Intern | pvmnews@purdue.edu