Veterinary Nursing Program Welcomes New Advisor
Friday, November 8, 2019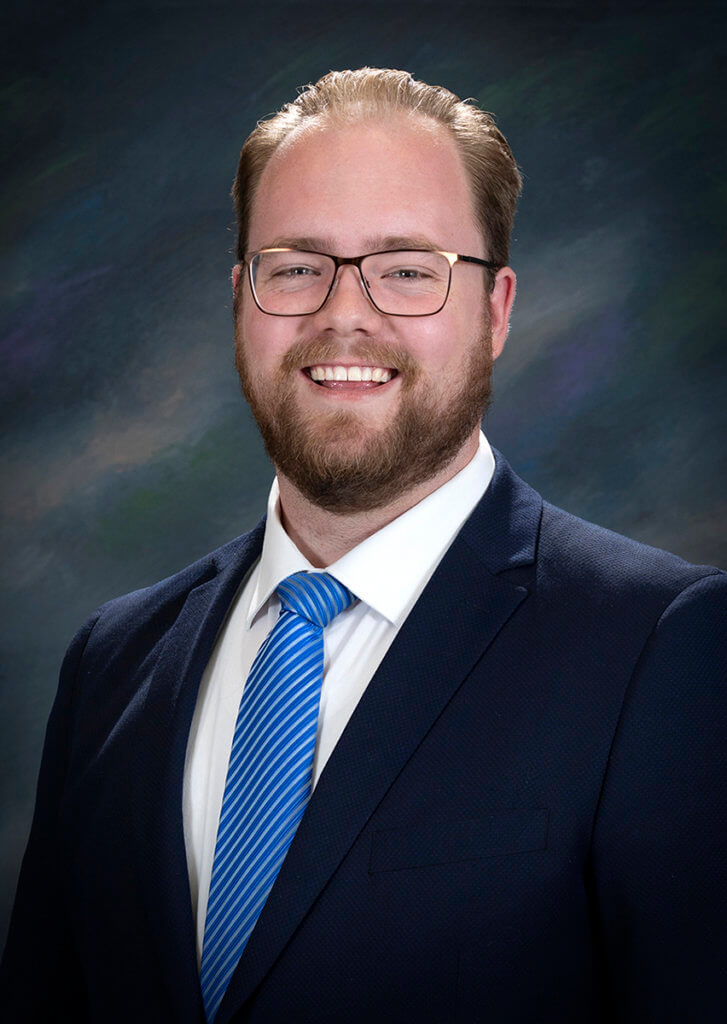 Purdue Veterinary Medicine welcomes Daniel Mikkelsen, MA to the Veterinary Nursing Program. Daniel joined the team as a new academic advisor effective October 28. In his position, Daniel will be primarily working with students in the Veterinary Nursing Distance Learning Program.
Daniel graduated from Purdue University with a master's degree in interpersonal communication. He spent several years serving as a public speaking instructor at Purdue and Utah State University, before joining PVM. Daniel shared that he is passionate about student success and actively strives to be a student advocate.
He and his wife love to travel and are on the road with their daughter, Aria, and their pup, Trixie, whenever they can be. They also love how close West Lafayette is to Chicago so they can feed their passion for Broadway. Daniel also enjoys singing, reading, and spending as much time as he can with his baby and fur baby.
Please join us in welcoming Daniel to the PVM family! His office is located in G170A or he can be reached via email at dmikkel@purdue.edu.
Writer(s): Paige Allen, Allison Carey | pvmnews@purdue.edu