Veterinary Nursing Program begins Student Interviews Today
Friday, February 8, 2019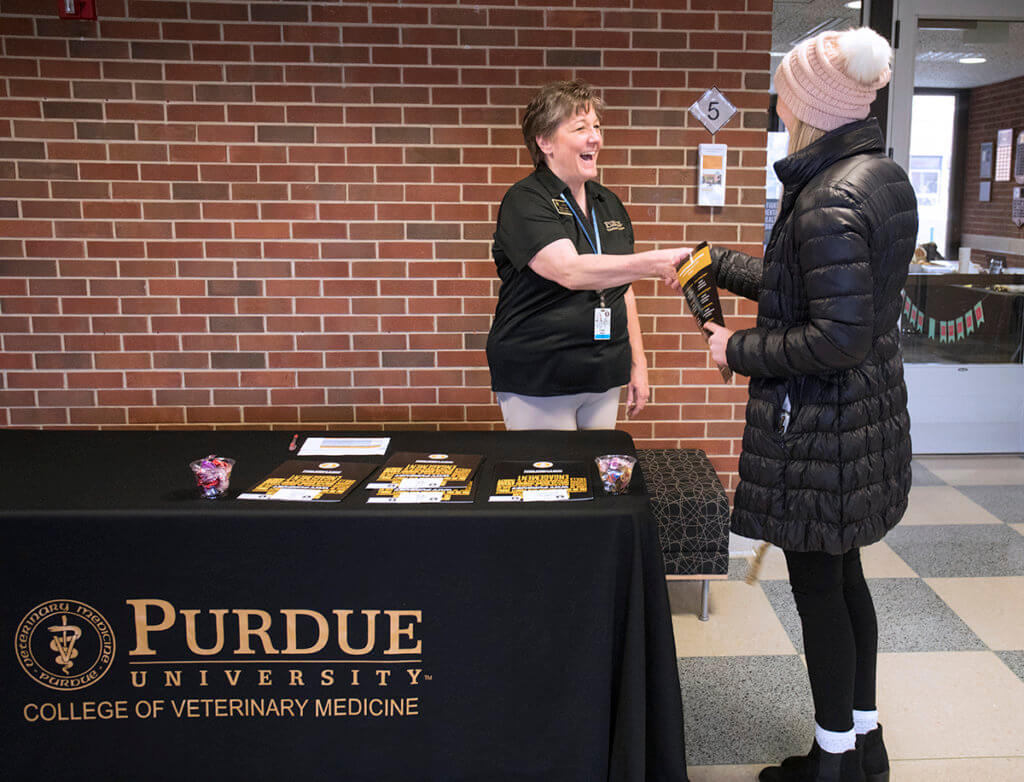 The Purdue University College of Veterinary Medicine and the Veterinary Nursing Admission's Committee are welcoming current high school senior interviewees and guests for the on-campus Veterinary Nursing Program today and tomorrow. The Veterinary Nursing Program will interview a total of 36 applicants during the two days. Please help extend a warm Purdue Veterinary Medicine welcome to these guests as you have opportunity.
These candidates are being considered for entrance this fall into the first year of the four-year Bachelor of Science veterinary nurse degree program. The VN Class of 2022 will be offered admission by March 1. A separate interview process for year two and Bachelor of Science veterinary nurse completion students for the Veterinary Nursing Program will occur March 8-9.
Many thanks to Drs. Stephanie Thomovsky, Kenitra Hendrix, and Brandy Cichocki, Tami Lind, Eric Zamora-Moran, Jennifer Devoe, Paige Allen, and Martie Knill for their help as Veterinary Nursing Admission's Committee members interviewing and assisting the candidates. Thank you also to the Veterinary Nursing Program staff and students for their assistance with the interview days.
Writer(s): Kevin Doerr | pvmnews@purdue.edu