Veterinary Nurse Shares Passion for CPR Training by Hosting RECOVER Workshop
Friday, November 1, 2019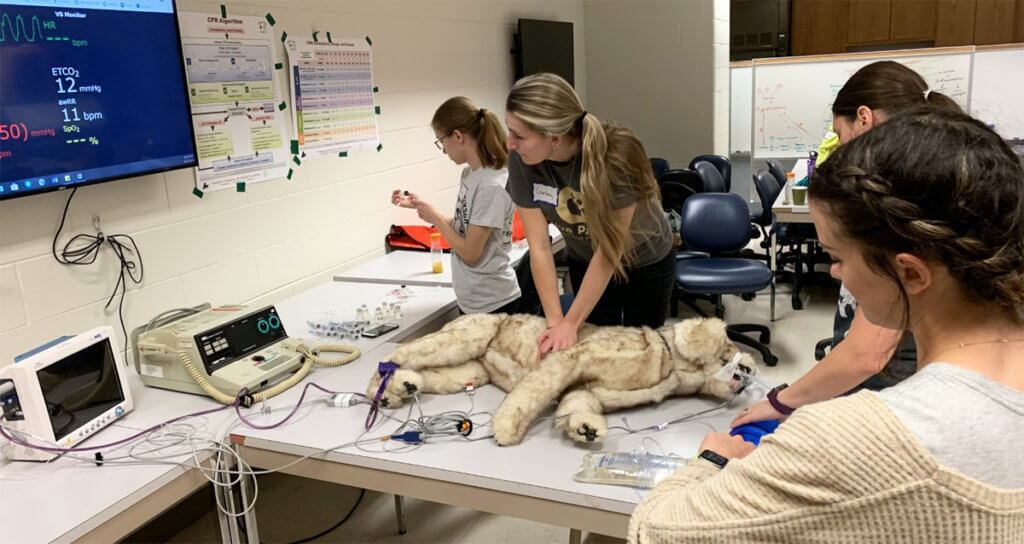 Guided by her commitment to furthering veterinary CPR education, one of Purdue Veterinary Medicine's own veterinary nurses held a workshop recently to assist others in obtaining their Basic Life Support (BLS) and Advanced Life Support (ALS) certifications. Courtney Waxman, CVT, RVT, VTS (ECC), distance learning instructional technologist, conducted the RECOVER workshop in Lynn Hall on Sunday, October 27.
Courtney is a Veterinary Technician Specialist (VTS) in Emergency and Critical Care and one of only two certified BLS/ALS Rescuer Instructors in the state of Indiana. "I am committed to promoting a high standard for CPR education and I became a certified instructor to provide an accessible way for the rest of the veterinary nurses here at our College to obtain these skills," said Courtney.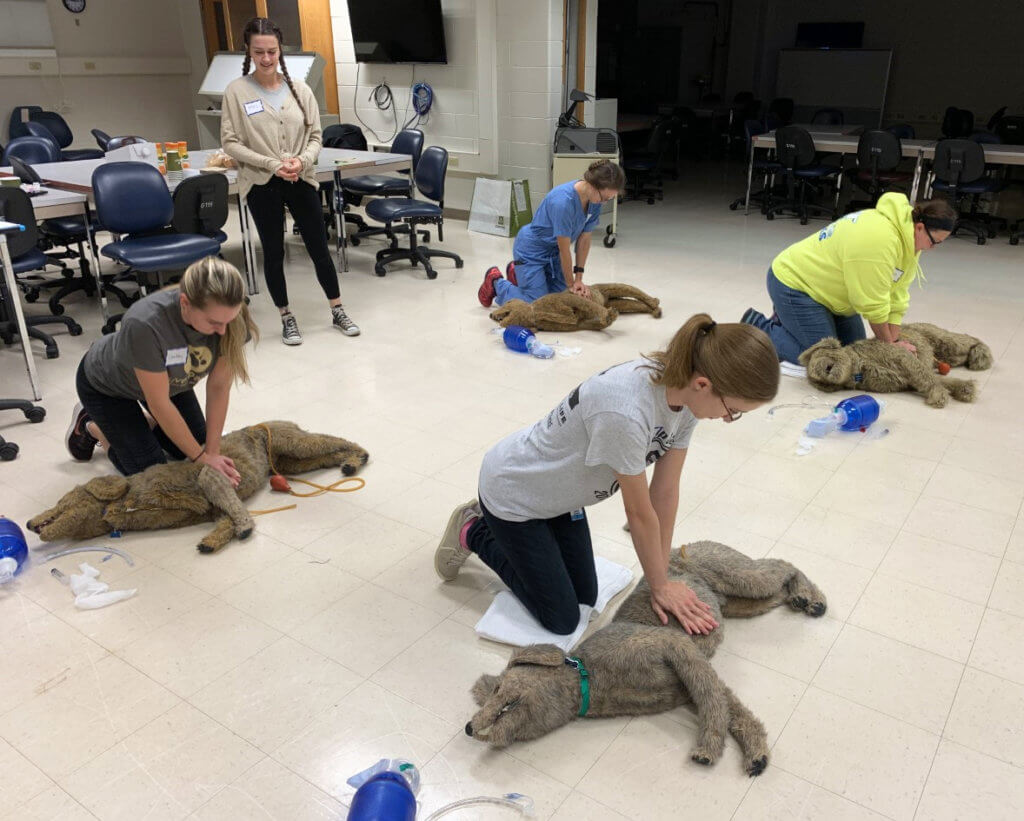 RECOVER stands for Reassessment Campaign on Veterinary Resuscitation. The RECOVER Initiative was started in 2010 by a group of Veterinary Technician Specialists who wanted to develop guidelines for veterinary CPR. Taking part in the RECOVER Initiative BLS and ALS lab enables participants to achieve the BLS/ALS Rescuer Certification. Before attending the lab, those interested must first invest 8½ hours completing an online BLS and ALS certificate.
The workshop Courtney facilitated this past weekend was attended by the entire small animal surgery technician team who gave their personal time, as did Courtney, to participate in the lab. Courtney also hosted a similar workshop during the 2019 Purdue Veterinary Conference week in September. In addition, Courtney said she has plans to facilitate more workshops as more people complete the online pre-requisite courses, with the hope of getting the entire VTH certified in RECOVER CPR. Courtney also points out that CPR certification is available for veterinarians and students as well as veterinary nurses.
Congratulations to the following veterinary nurses, who became certified BLS/ALS Rescuers through the lab October 27:
Mallory Lind, RVT
Emily Matson, BS
LeAnna Sanders, BS, RVT
Courtney White, RVT
Marcella Ruhana, BS, RVT
Kara Ballas, RVT
Eric Zamora-Moran, MBA, RVT, VTS
Writer(s): Maya Sanaba, PVM Communications Intern | pvmnews@purdue.edu