Veterinarian-Entrepreneur Visits Lynn Hall to Speak to Students About Diversity
Friday, February 7, 2020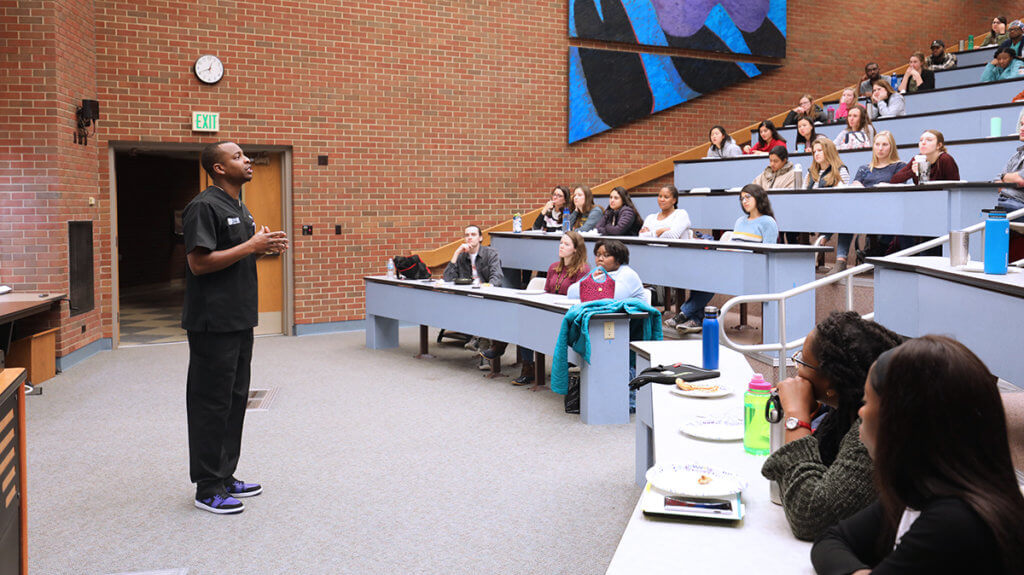 Purdue Veterinary Medicine welcomed reality TV personality and veterinarian Diarra Blue to Lynn Hall on Tuesday, February 4, to speak to veterinary students about what diversity means in the field of veterinary medicine. Dr. Blue co-owns Cy-Fair Animal Hospital in Cypress, Texas with Dr. Michael Lavigne and Dr. Aubrey Ross, two fellow Tuskegee University College of Veterinary Medicine alumni. The trio also stars in the Animal Planet television series "The Vet Life."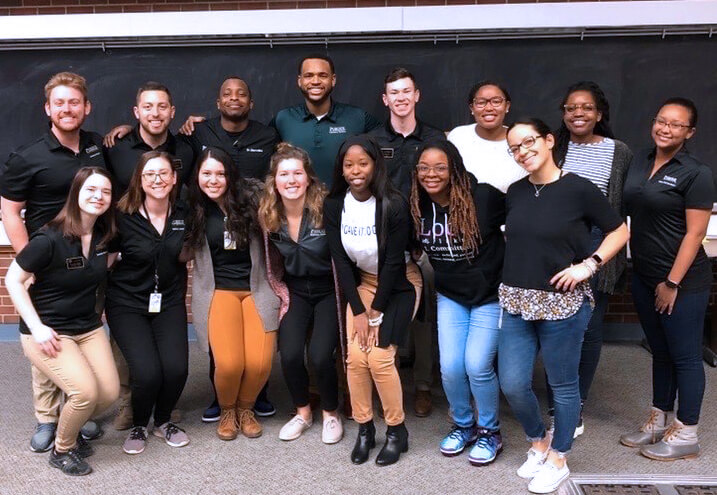 Purdue Veterinary Medicine's chapter of VOICE (Veterinarians as One Inclusive Community for Empowerment) along with SAVMA Purdue hosted a morning lecture during which Dr. Blue spoke about his background and gave advice to DVM students about how to make the best use of their time in veterinary school. In the afternoon, a "Lunch and Learn" held in Lynn 1136 gave students a chance to hear Dr. Blue share his experiences as a veterinarian and private practice owner, as well as his thoughts about how diversity contributes to the betterment of the veterinary field.
"It is so important that kids see people who look like them working in careers that they are interested in," said Dr. Blue. "If they don't see anybody like themselves, they tend to assume that it is not possible, which is not the case."
During the "Lunch and Learn", VOICE President Maya Patterson, of the DVM Class of 2023, served as a moderator and asked Dr. Blue a series of questions submitted by students. Several questions gave Dr. Blue an opportunity to share about both positive and negative experiences in his career as a veterinarian and practice owner. Dr. Blue also spoke about the significance of the human-animal bond. "There are people who take more comfort in animals than people and we are the governors of that relationship," said Dr. Blue. He explained that veterinarians are responsible for making sure that people's companions are healthy and safe and it is vital that they take that job seriously.
Writer(s): Maya Sanaba, PVM Communications Intern | pvmnews@purdue.edu