Vet Up! College Participants Pursue Future in Veterinary Medicine at Lynn Hall
Friday, June 14, 2019

More than two dozen undergraduate students from across the U.S. and Puerto Rico are visiting Lynn Hall as part of Vet Up! College, which is a residential summer program that provides first-hand insights into what it's like to go to veterinary school. It kicked off on May 19 and will end on June 29.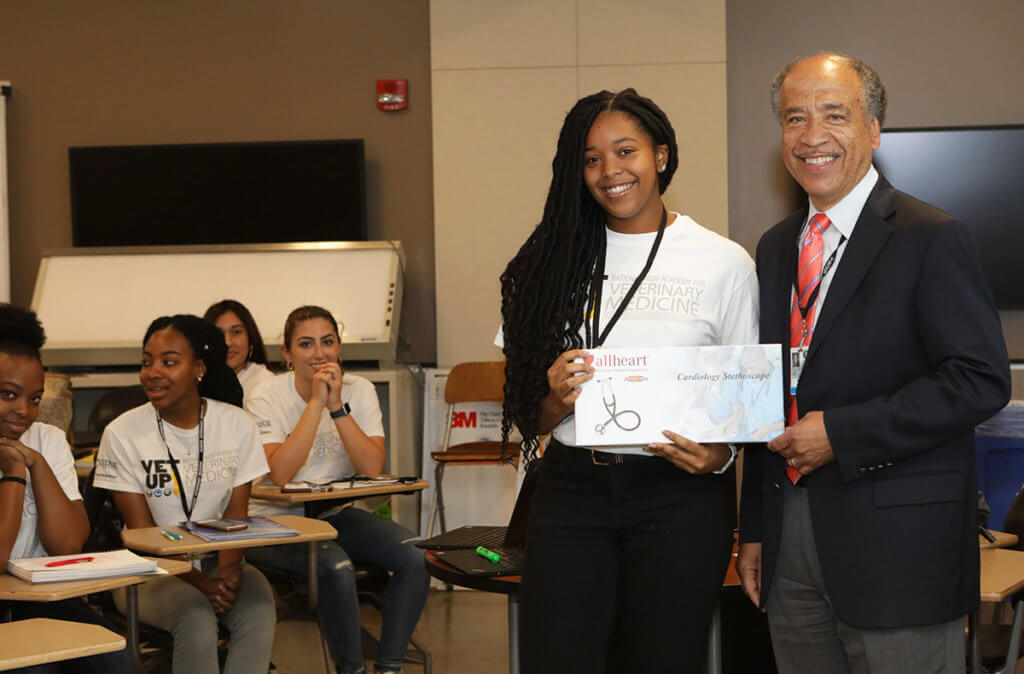 Vet Up! College is one of three programs that are part of "Vet Up! The National Health Careers Opportunity Program (HCOP) Academy for Veterinary Medicine," a federally funded initiative aimed at furthering access to the veterinary profession for talented students from disadvantaged backgrounds and addressing the need for more veterinarians serving rural areas and protecting food safety. The other programs are Vet Up! Champions, which is geared toward high school students, working adults, and first- or second-year undergraduate students; and Vet Up! DVM Scholars, which supports veterinary medical students at Purdue throughout their professional degree program.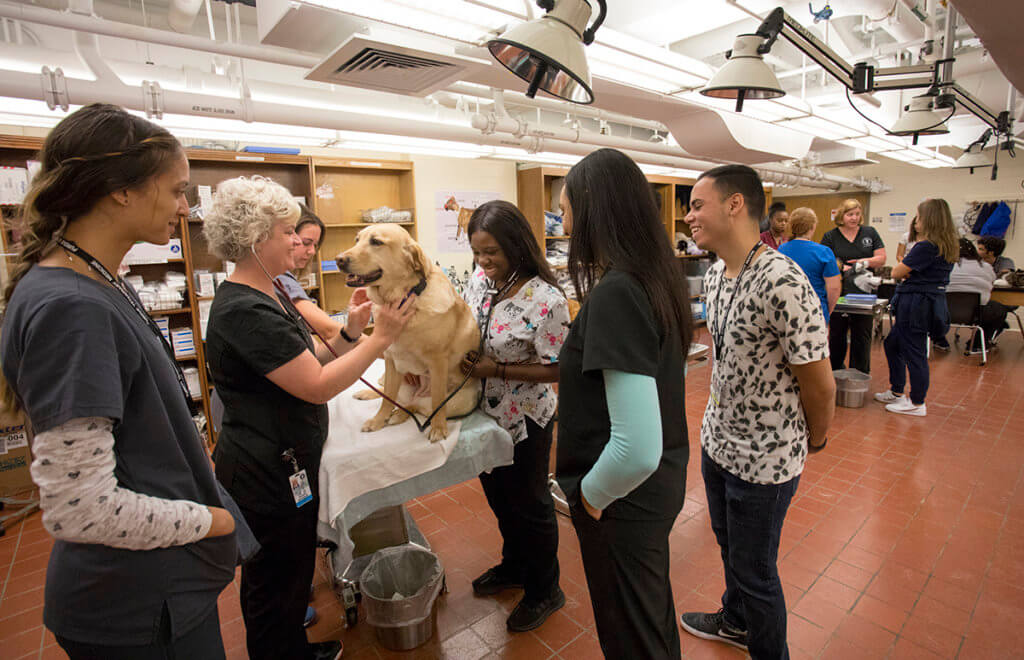 Participants in Vet Up! College stay on campus throughout the program's six-week duration, of which each week simulates a different part of the DVM curriculum. During this time, the participants will complete the Student Certificate for Diversity and Inclusion in Veterinary Medicine, participate in team projects, learn about different subjects in the field of Veterinary Medicine from highly skilled researchers and professors, and understand what it takes to succeed in veterinary school by sitting for eight examinations. The first two weeks represent the first year of the DVM program, the second two weeks constitute the second year, and the last two weeks represent the clinical years. This year's program involves 26 participants from 18 universities and colleges located in 14 different states and Puerto Rico.
"It's exciting to see students take advantage of the unique opportunities provided by Vet Up! College. This program will prepare students for every part of becoming a DVM student and equip them with tools to succeed as a veterinary professional," said Dr. Latonia Craig, assistant dean for diversity and inclusion.
The Vet Up! National HCOP Academy for Veterinary Medicine is supported by a $3.18 million grant from the Health Resources and Services Administration, an agency of the U.S. Department of Health and Human Services. The main objectives of the Vet Up! initiative are to prepare students for careers in veterinary shortage areas, such as public health and rural/food animal practice, as well as to promote diversity in the veterinary field.
Writer(s): Maya Sanaba, PVM Communications Intern | pvmnews@purdue.edu