Two PVM Faculty Named as Distinguished Professors
Friday, June 26, 2020
The Purdue University Board of Trustees ratified four distinguished professors, including two in the College of Veterinary Medicine, at its board meeting June 11. The two PVM faculty are Dr. Ourania Andrisani, who was named a Distinguished Professor of Basic Medical Sciences, and Dr. Deborah Knapp, who was named a Distinguished Professor of Comparative Oncology. They are the first women faculty members in the college's history to be named distinguished professors.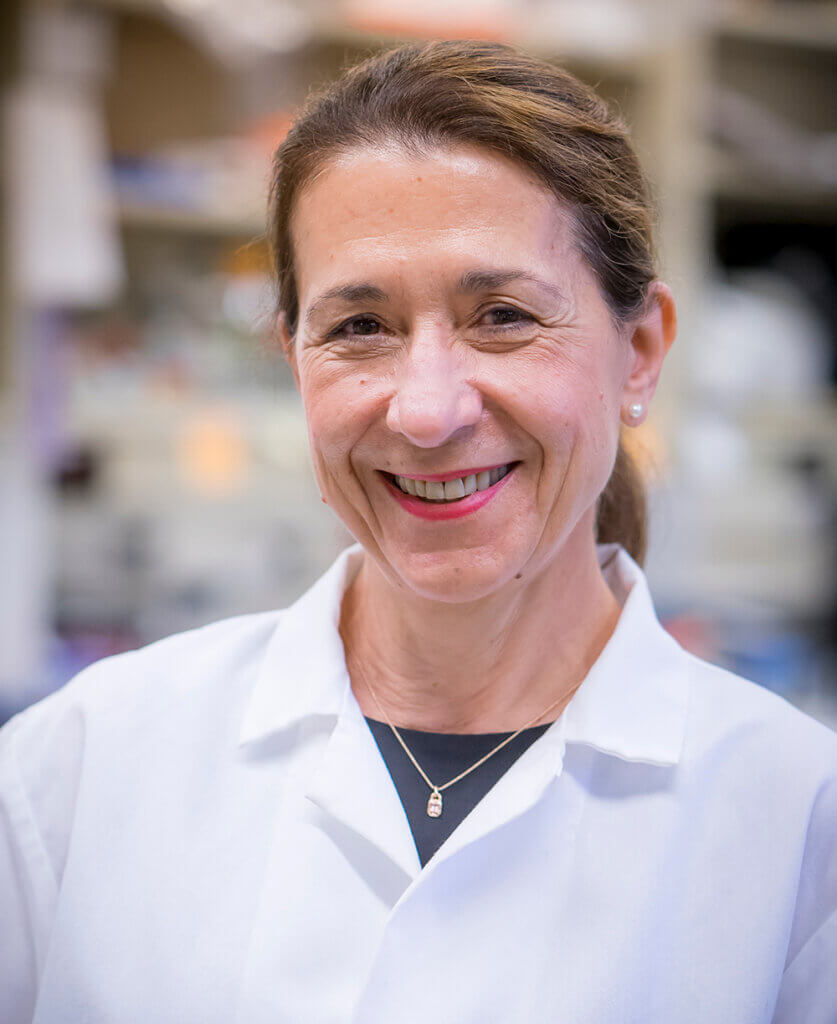 Dr. Andrisani came to Purdue in 1982 as a postdoctoral fellow in the Department of Biological Sciences, before accepting a position as research associate at the Walther Cancer Institute in the Department of Biochemistry. She has been a professor in the College of Veterinary Medicine since 2001.
Dr. Andrisani is an international expert on the molecular biology of the hepatitis B virus, a leading cause of liver disease including cirrhosis and highly malignant liver cancer. Her research has identified aspects of the mechanisms by which proteins expressed by the hepatitis B virus contribute to cell transformation and development of the hepatocellular carcinoma, or cancer that starts in the liver. She is highly respected by her peers in the scientific community, as evidenced by her leadership role in the International HBV Meeting on the Molecular Biology of Hepatitis B Viruses. Dr. Andrisani also has served on National Institutes of Health study sections for nearly 20 years and has obtained major federal funding in support of her research. She has consistently published her research in high-impact journals. In addition, Dr. Andrisani has been generous with her time in mentoring postdoctoral fellows and graduate students. She also has participated in the campus scientific community with particularly long-standing service and contributions to the Purdue University Center for Cancer Research.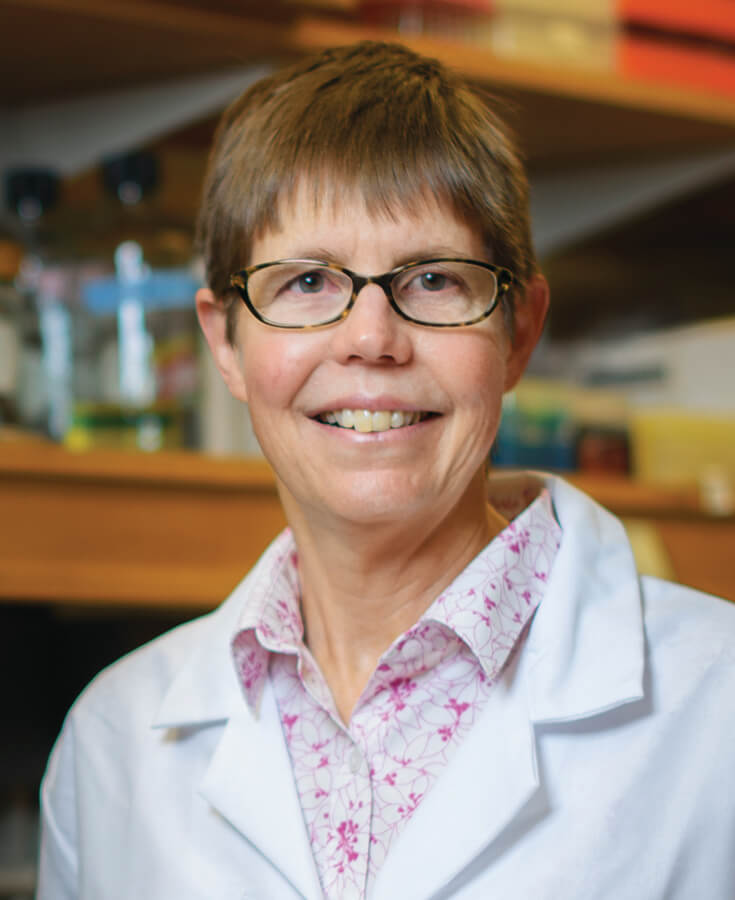 After earning her DVM degree at Auburn University, Dr. Knapp came to Purdue in 1985 and completed her residency and earned her master's degree in 1988. Two years later she became board certified by the American College of Veterinary Internal Medicine (Oncology). In 2006 she was named the Dolores L. McCall Professor of Comparative Oncology. Dr. Knapp is regarded as the leading expert in the field of naturally occurring bladder cancer in dogs, and her research has established bladder cancer in dogs as the most relevant animal model for invasive bladder cancer in humans. Dr. Knapp is the author of more than 100 peer-reviewed journal articles related to the subject.
At Purdue, Dr. Knapp has led comparative cancer research for over twenty years.  Her research has focused on invasive transitional cell carcinoma of the urinary bladder.  In 2014, she received the AVMF/American Kennel Club Achievement Award in Canine Research at the Merial NIH Scholars Symposium.  Additionally, Dr. Knapp has received numerous other awards for teaching and research, and in 2017 was inducted into the Purdue Research Foundation Innovator Hall of Fame. Dr. Knapp is director of the Purdue Comparative Oncology Program and a major contributor to the Purdue University Center for Cancer Research.
The college plans to honor both Dr. Andrisani and Dr. Knapp at a virtual college function for them and faculty who have received academic promotions July 15 at 3:00 p.m. More information about the event will be forthcoming.
The other two Purdue faculty members named as Distinguished Professors by the Trustees this month are Michael Campion, Distinguished Professor of Management, and Shelley MacDermid Wadsworth, Distinguished Professor of Human Development and Family Studies. Click here to view a complete news release about the Board of Trustees actions at its June 11 meeting.
Writer(s): Purdue Veterinary Medicine News | pvmnews@purdue.edu