Top PVM Alumni and Faculty Awards to be Presented at Purdue Veterinary Conference
Friday, September 16, 2022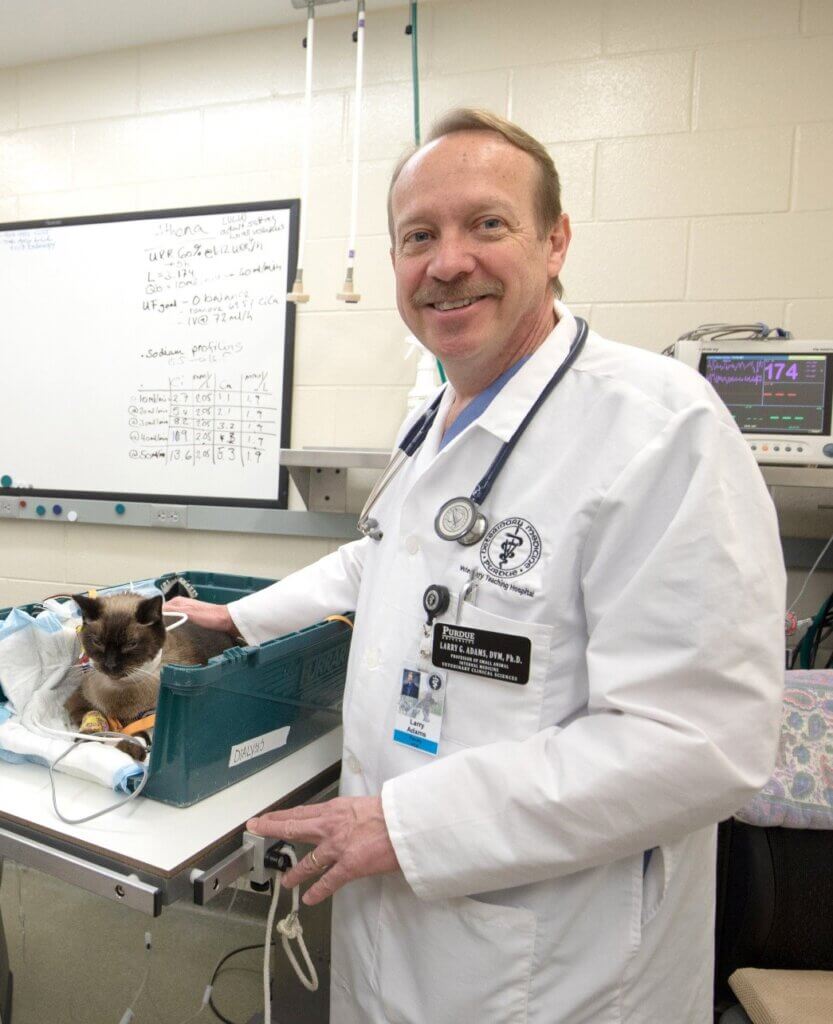 The Purdue University College of Veterinary Medicine's top teaching award and Distinguished Alumnus Award will be presented at the Alumni and Friends Celebration next week during the Purdue Veterinary Conference in the Purdue Memorial Union. The event will be held Thursday evening, September 22, in the North Ballroom, and is open to all faculty, staff and students as well as conference attendees. A reception with hors d'oeuvres and a cash bar begins at 5:30 p.m. The program will start at 6:00 p.m.
Dr. Larry Adams, professor of small animal internal medicine and Small Animal Internal Medicine section head for the Purdue University Veterinary Hospital, will receive the college's most prestigious teaching honor, the Raymond E. Plue Outstanding Teacher Award. Established by Dr. Plue, a member of the Class of 1968, through a generous endowment, the award recognizes outstanding teachers who make an extra effort to influence and inspire students, in the same way that the late Dr. Billy Hooper inspired Dr. Plue when he was a student, and Dr. Hooper was on the faculty. Nominations can only be made by alumni in the five most recently graduated classes and must be submitted to the College's Alumni Liaison Committee, which recommends a recipient to the dean.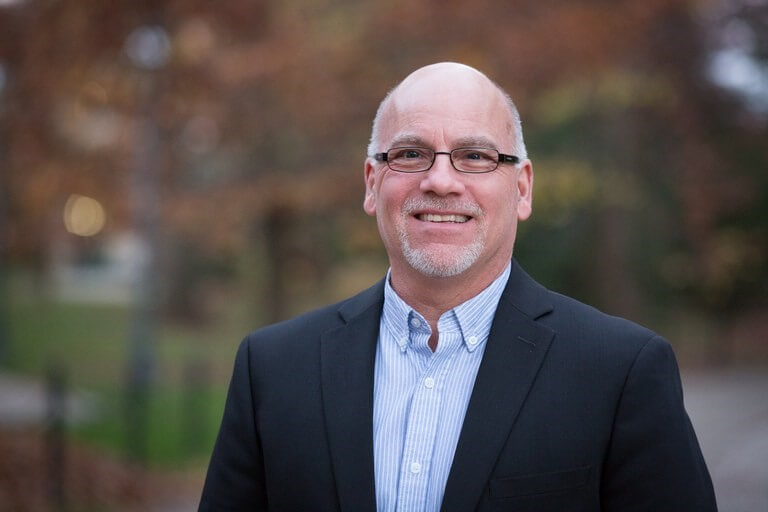 The other award to be presented is the Distinguished Alumnus Award, which was established in 1978 by members of the DVM Class of 1967, as a memorial tribute to their classmate, Dr. David Mullis, who was honored posthumously as the first award recipient. Out of our College's more than 3,500 Doctor of Veterinary Medicine graduates, and more than 1,200 veterinary nursing degree recipients, a total of 68 have been honored as Distinguished Alumni. The alumnus receiving the award at this year's Alumni and Friends Celebration is Dr. Fred Metzger, of the DVM Class of 1986.
Dr. Metzger earned his bachelor's degree in animal bioscience at Penn State University in 1981 before enrolling in the Purdue University College of Veterinary Medicine. After graduating in 1986 with his Purdue DVM degree, Dr. Metzger returned to his hometown, State College, Pennsylvania, where he established a veterinary practice in 1992. The practice has grown to over 90 team members including 13 doctors and 17 certified veterinary technicians who see more than 30,000 patients annually. A unique aspect of Dr. Metzger's hospital has been the emphasis on in-house laboratory diagnostics, which now is common in many practices.
Dr. Metzger is an adjunct professor at Penn State and consultant for IDEXX Laboratories and Antech Diagnostics. In conjunction with one of his mentors, former Purdue Veterinary Medicine Dean Alan Rebar (PU DVM '73, PhD '75), he co-authored Clinical Pathology Interpretation in Geriatric Veterinary Patients and A Guide to Hematology in Dogs and Cats. He has also been a popular presenter at many conferences both nationally and internationally, frequently lecturing alongside his friend and mentor, Dr. Dennis Denicola (PU DVM '78, PhD '81). Dr. Metzger lives in State College with his wife Megan and two daughters.
In addition to the award presentations, reunion classes will be recognized at the event. Alumni classes celebrating milestone anniversaries, from five years to 55 years, will be given the opportunity to stand and be applauded. In addition, members of the Silver and Golden Anniversary classes will receive individual recognition. The Class of 1997 will be honored on the occasion of its 25th Reunion and the Class of 1967 will be recognized as the 50th Anniversary class.
The Alumni and Friends Celebration will be just one of the highlights of the Purdue Veterinary Conference, which is being held in person for the first time since the pandemic. The conference kicks-off with the Elanco Human-Animal Bond Lecture, which is free and open to the public, Tuesday evening, September 20, at 5:30 p.m. in the Purdue Memorial Union North Ballroom. The conference also features two keynote presentations, the Wellness Keynote Wednesday, September 21, at noon, and the Diversity Keynote Thursday, September 22, at noon.
The conference also will feature continuing education tracks on Veterinary Nursing, Small Animal, Ruminant, Swine, and Practice Management and Communication, as well as industry presentations and USDA Animal and Plant Health Inspection Service (APHIS) modules. The conference will conclude Saturday, September 24, with the return of one of the conference's longest-running events, the Dr. Skip Jackson Dog Jog, which is open to the public and will start at 8:00 a.m. in front of Lynn Hall.
Though online registration has closed for the conference, walk-ins will be accepted. Click here for more information about the 2022 Purdue Veterinary Conference and click here to sign-up for the Dog Jog.
Writer(s): Kevin Doerr | pvmnews@purdue.edu