Three PVM Faculty among New Showalter Trust Recipients
Friday, November 20, 2020
More than a dozen mid- and early-career Purdue University faculty members, including three in the College of Veterinary Medicine, have been chosen to receive funding from the Ralph W. and Grace M. Showalter Research Trust Fund. Dr. Maggie O'Haire, Dr. Andrea Santos, and Dr. Uma Aryal, all in the Department of Comparative Pathobiology, are among a total of 15 faculty members selected as Showalter Trust recipients.
Dr. O'Haire, associate professor of human-animal interaction and a member of the Center for the Human-Animal Bond, was named a Showalter University Faculty Scholar, along with three other Purdue faculty members in the Departments of Medicinal Chemistry and Molecular Pharmacology, Biological Sciences, and Physics and Astronomy. They join nine additional Showalter Scholars appointed in prior years at Purdue.
Dr. O'Haire studies the unique and pervasive ways that humans interact with animals. From research with household pets to highly trained service animals, her findings have been instrumental in evaluating the effects of human-animal interactions. Her research topics have included classroom-based, animal-assisted intervention for children with autism spectrum disorder and the effects of service dogs for veterans with post-traumatic stress disorder and their families.
Faculty members were nominated in partnership with the provost's University Faculty Scholars program and approved by an external selection committee of distinguished scientists representing the Showalter Research Trust. Funding from the trust in the amount of $5,000 annually complements equivalent funding from the Office of the Provost.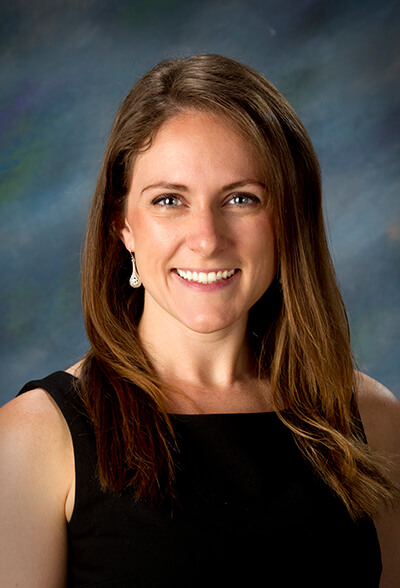 Additionally, eleven early-career faculty members, including Drs. Santos and Aryal, will receive one-year Showalter Trust grants.
Dr. Andrea Santos, assistant professor of veterinary clinical pathology, received a grant for a study entitled, "Architecture, Function and Gene Regulation of Human Granulomas of Autopsied Patients Co-Infected with Tuberculosis and HIV-1."
Dr. Uma Aryal, research assistant professor in the Department of Comparative Pathobiology, received a grant for a study entitled, "Proteomic Analysis of Endogenous Protein Complexes and Phosphorylation in the Liver of Diet-Induced Obese Mice."
The eleven early-career faculty members were chosen by the external Showalter selection committee after review by an internal Purdue committee. Priority was given to proposals that have a high potential to yield federal grants and that are likely to turn into long-term research programs that outlive the one-year funding period. Each researcher will receive $75,000 in funding.
The Ralph W. and Grace M. Showalter Trust program was established in 1975 to support research in the priority areas of environmental science; biochemistry and molecular biology; disease prevention, diagnosis, progression, treatment, and control; new technologies for food production, preservation, distribution, and safety; and medical and biophysical instrumentation. In addition to University Faculty Scholars for mid-career professionals and one-year funding for early-career professionals, the trust also supports two Showalter Distinguished Professors at Purdue.
Click here for more information about the Showalter Trust. Click here to view a complete news release listing all of the newly named Showalter Trust recipients.
Writer(s): Purdue News Service, Jonathan Martz, PVM Communications Intern, and Kevin Doerr | pvmnews@purdue.edu