Three Faculty Honored at Annual PVM Promotions Reception
Friday, May 3, 2019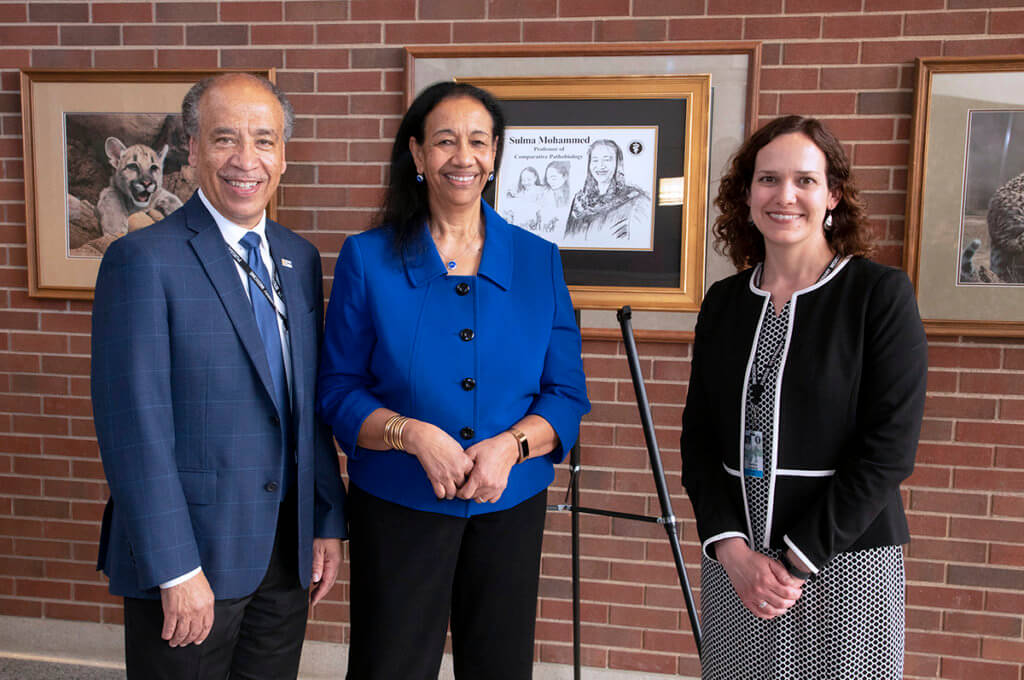 Purdue Veterinary Medicine Dean Willie Reed offered congratulations to three faculty members at the College of Veterinary Medicine's annual Promotions Reception, which was held Tuesday, April 30, in the Continuum Café. The event is a College tradition, and featured the customary presentation of drawings of each of the honorees. The hand-drawn illustrations by Professor of Veterinary History David Williams were unveiled during the reception, as the dean announced each promotion.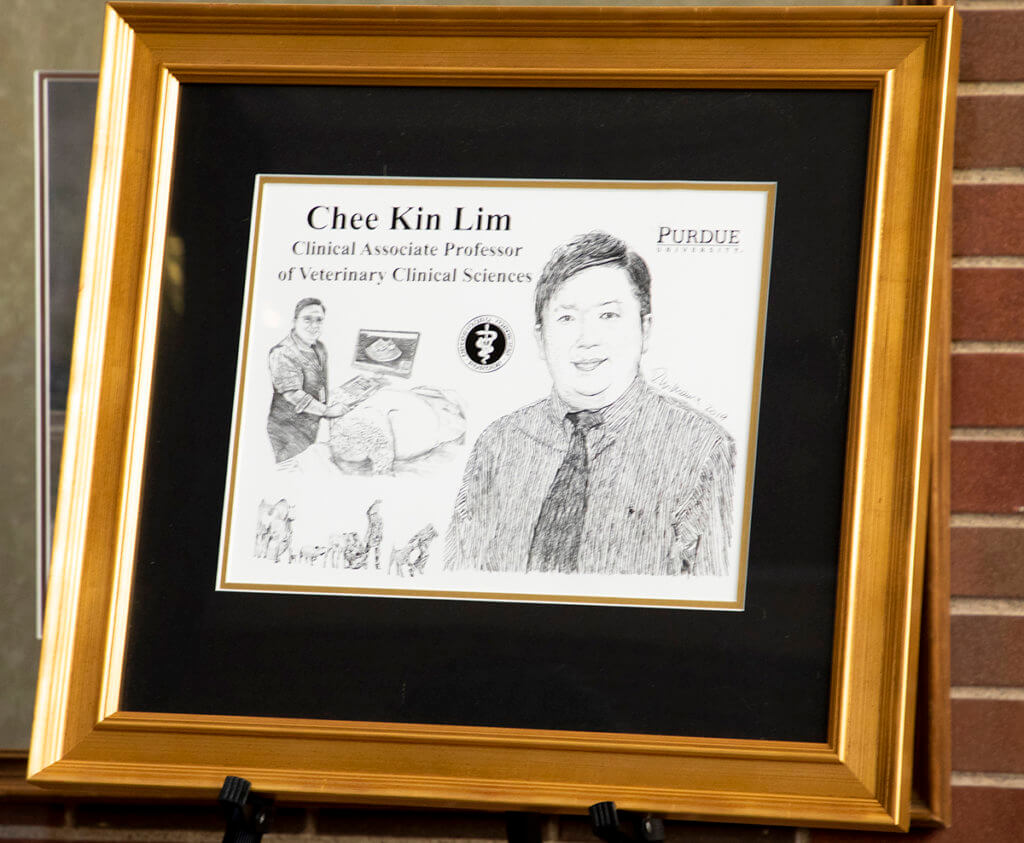 "This is a very important occasion in the professional career of the faculty," Dean Reed said. Outlining the promotions process, Dean Reed explained that the dossier of each faculty member being considered for promotion is evaluated first at the department-level, in the primary promotions committee; then at the college-level by the area promotions committee; and finally at the university-level. "So that's a lot of effort to get to where they are today," Dean Reed said. "So for all the hard-work, we congratulate you on this significant milestone in your careers."
The three faculty members promoted this year are:
To Full Professor
To Clinical Associate Professor
Congratulations to each of these faculty members!
Writer(s): Kevin Doerr | pvmnews@purdue.edu