Third MOAAR Symposium to be Held Virtually This Weekend
Friday, November 19, 2021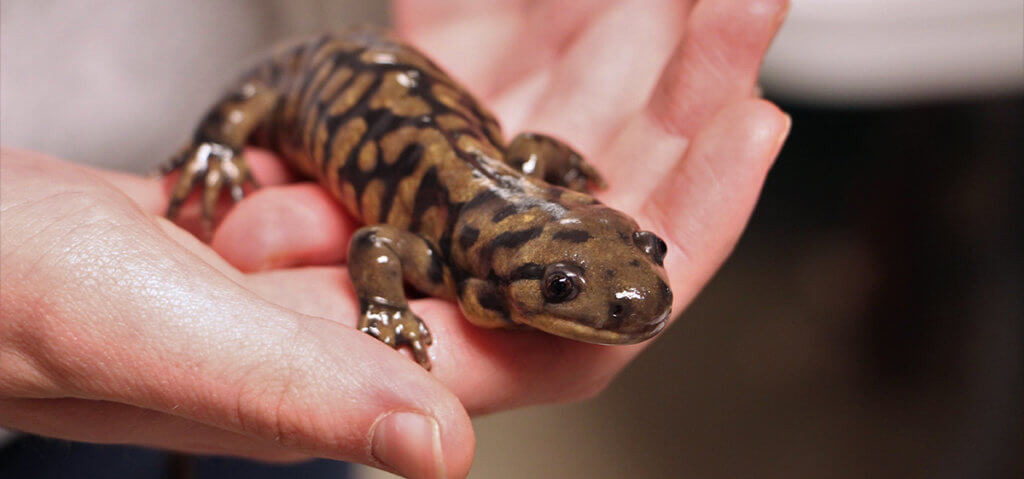 The Purdue Veterinary Exotic Animal Club (PVEAC) will be hosting the third biennial Medicine of Aquatics, Amphibians, and Reptiles (MOAAR) Symposium this weekend, November 20 and 21. The goal of the symposium is to educate students about medicine for exotic species that are not focused on as part of their general veterinary studies.
This year's symposium will be held virtually, and registration has been a huge success. Thus far, nearly 200 participants from more than a dozen different countries are registered for this weekend's event! The Saturday session will begin at 9:00 a.m. (EST) and end at 5:30 p.m., and the Sunday session will start at 12:30 p.m. Registration is still open this afternoon, but closes at 4:30 p.m. today (Friday, November 19)! The registration fee is $12 per participant.
The symposium offers two tracks on Herptile Medicine and Aquatic Medicine. The tracks will run simultaneously to allow participants the option to switch between them. Dr. Chelsea Anderson, associate veterinarian at the Georgia Aquarium, will present the Keynote Lecture on "Beluga Whale Reproduction."
The event will provide veterinary professionals and students the opportunity to learn about treating aquatic, amphibian, and reptilian patients from experts in these fields. The MOAAR Symposium is open to all students, as well as graduate and undergraduate students outside of PVM and practicing veterinarians and veterinary nurses. The inaugural MOAAR Symposium was held in 2017 with the intent of hosting it every other year.
Speakers at this year's symposium include experts from several universities, including Purdue, as well as zoo veterinarians, avian and exotic animal veterinarians, and Dr. Andy Stamper, PVM alumnus and conservation science manager for Disney Conservation. Purdue speakers include Dr. Steve Thompson, clinical associate professor of small animal primary care, and Dr. Lorraine Corriveau, primary care clinician with Small Animal Primary Care in the Purdue University Veterinary Hospital, as well as Nicholas Burgmeier, research biologist and extension wildlife specialist in the Department of Forestry and Natural Resources.
The MOAAR Symposium is the sister symposium to the Medicine of Mammalian and Avian Species (MMAS), which is offered in alternating years. PVEAC is responsible for organizing and hosting the MOAAR Symposium.  The club has members with a variety of career interests, ranging from zoo medicine to exotic animal private practice, and seeks to provide students with the knowledge, understanding, and experience that will help them give excellent veterinary care to their future exotic animal patients.
Writer(s): Madeline Brod, PVM Communications Intern | pvmnews@purdue.edu