The world is running out of antibiotics. This researcher is working on finding a solution.
Wednesday, October 16, 2019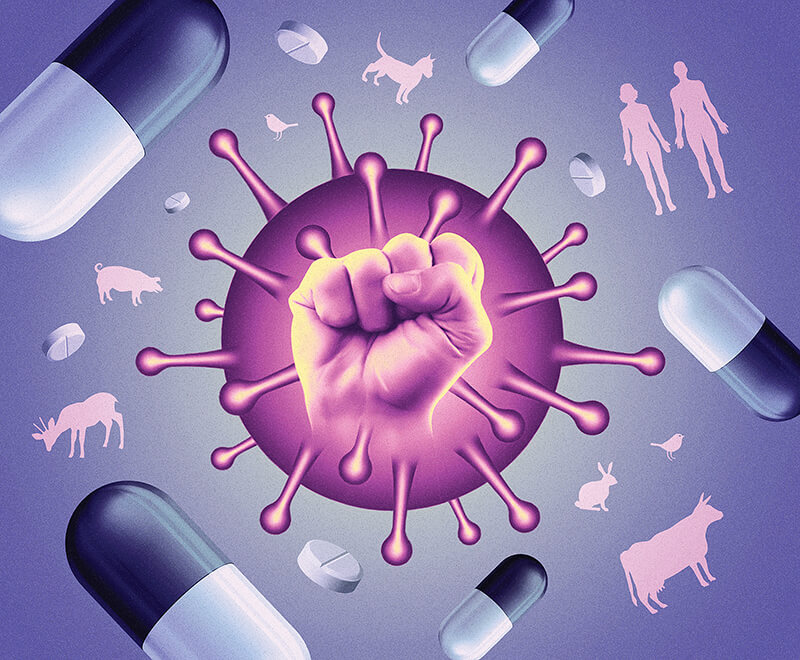 With too few antibiotics under development to keep up with the rise of antibiotic-resistant infections, the world is starting to run out of antibiotics.
That also means hospitals will start seeing more patients with infections they can't treat, and more infections that were once easily treated are becoming fatal. A Purdue University scientist is trying to keep that from happening.
Mohamed Seleem, a professor of microbiology in Purdue University's College of Veterinary Medicine, is studying whether FDA-approved drugs can treat antibiotic resistant infections.
"The reality is that we are entering a time where we will run out of antibiotics," Seleem said. "It's a scary thought and it's a critical situation. That's what keeps encouraging me – knowing that if this works, this is going to make a difference and potentially save lives."
Seleem's research and expertise is focused on developing new antimicrobials and the improved delivery of drugs for the treatment of infectious diseases that affect both humans and animals.
Read the full story at Purdue News.
Writer(s): Purdue Veterinary Medicine News | pvmnews@purdue.edu