Spotlight on Students: Meet Kayla Hoenert
Friday, February 15, 2019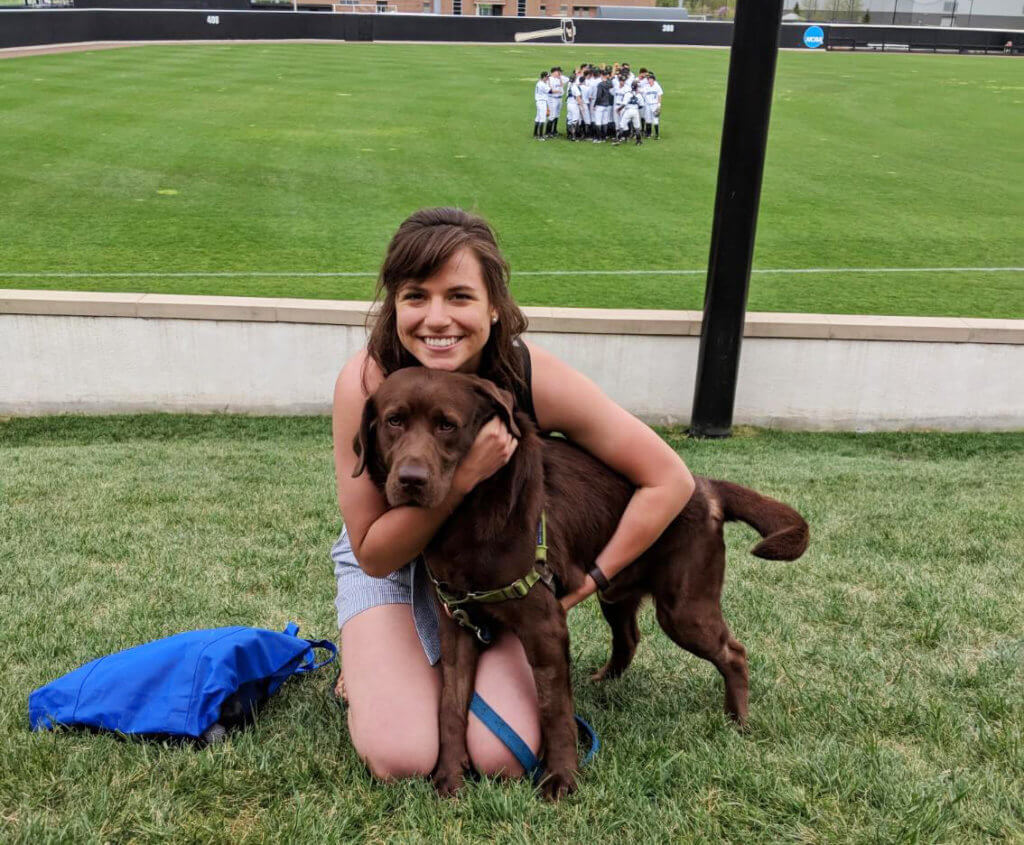 The Vet Gazette continues a series of profiles featuring student leaders this week by shining the spotlight on Kayla Hoenert, who is serving as the senior delegate in SAVMA Purdue – the Purdue chapter of the Student American Veterinary Medical Association.
Kayla is focusing her studies toward large animal medicine. Her passion for veterinary medicine started when she was a little girl. She decided by a very early age that she wanted to be a veterinarian. Her passion grew when she reached high school and became more involved with agriculture and livestock production. After Kayla started showing dairy heifers for 4-H, her focus on large animal medicine was solidified.
Kayla chose Purdue University because of her desire for hands-on learning opportunities and small class sizes. She knew she would benefit from the kind of one-on-one help from the professors that Purdue offered. Now, as a second-year DVM student, she feels that she has been able to experience all the reasons why she chose Purdue Veterinary Medicine. Kayla said she loves the family feel and comradery.
SAVMA Purdue also is a positive influence in Kayla's life as a veterinary student. As a participant in the organization, Kayla said she has realized how the College is responsive to concerns within the profession involving such areas as wellness, diversity, and inclusion. By being a delegate, she has recognized how much work SAVMA and it's parent organization, AVMA, does for students and veterinarians. "SAVMA is a grassroots organization that enables students to guide the direction of the organization as the needs of our student body shifts and evolves," Kayla said.  She enjoys being a part of the organization, which she credits for setting the foundation for her to be a leader in organizations in the future, so she can continue serving her profession and her colleagues.
Outside of class and studying, Kayla likes spending her time doing DIY projects and taking dance lessons.  She has a passion for health and fitness and strives to set an example for her classmates on how to be a veterinary student, while not sacrificing mental or physical health. After graduation, she hopes to work under an experienced bovine or mixed-animal veterinarian to gain the experience she would need to open her own practice.  
Kayla sets an example both inside and outside of the classroom, as she pursues her goals, with the dream of one day owning her own large animal practice, and utilizing the leadership experience she is gaining through SAVMA Purdue as a basis for serving her profession throughout her career.
Writer(s): Amanda McCormick, PVM Communications Intern | pvmnews@purdue.edu