Site Prep Underway for New Veterinary Teaching Hospital
Friday, February 14, 2020
The changing landscape east of Lynn Hall reflects the start of the first phase of the new Veterinary Teaching Hospital project.  Heavy equipment arrived on the property as site preparation began.  Crews cleared the site of trees and light poles and have been removing old pavement from the former parking areas.  Soon the earth movers will begin digging the pit for the basement level of the Equine Hospital and earth retention around the pit perimeter will begin.  Fencing installed at the end of last year encloses the construction area.  A clients-only strip of parking remains outside the entrance to the existing Small Animal Hospital. 
In a related development, the intersection of Grant and Williams Streets will be converted from a two-way stop to a four-way stop next week. Crews will install the additional stop signs on Thursday (Feb. 20). The four-way stop will remain in place during the Veterinary Teaching Hospital construction.
The new facilities, consisting of Small Animal, Equine and Farm Animal Hospitals, are expected to be completed by December 2021, and open for business by spring 2022.
Construction updates and additional project information is available at Leaveaprint.vet.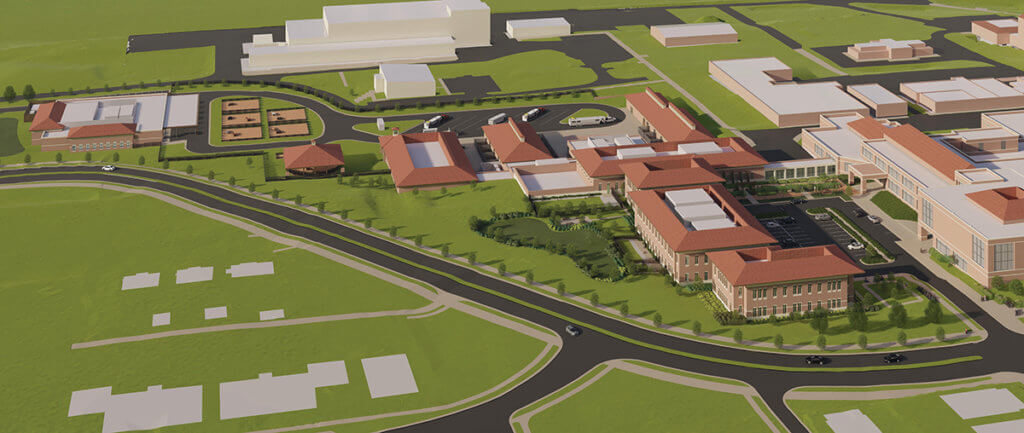 Writer(s): Kevin Doerr | pvmnews@purdue.edu