Senior Web Developer Joins Office of Engagement
Friday, July 2, 2021
The Purdue University College of Veterinary Medicine Office of Engagement is pleased to welcome Blake Holaday as the new senior web developer effective June 1. Blake joins the Communications team from the Purdue for Life Foundation, formerly known as the Purdue Alumni Association, and previously served as a developer for Purdue Marketing and Communications.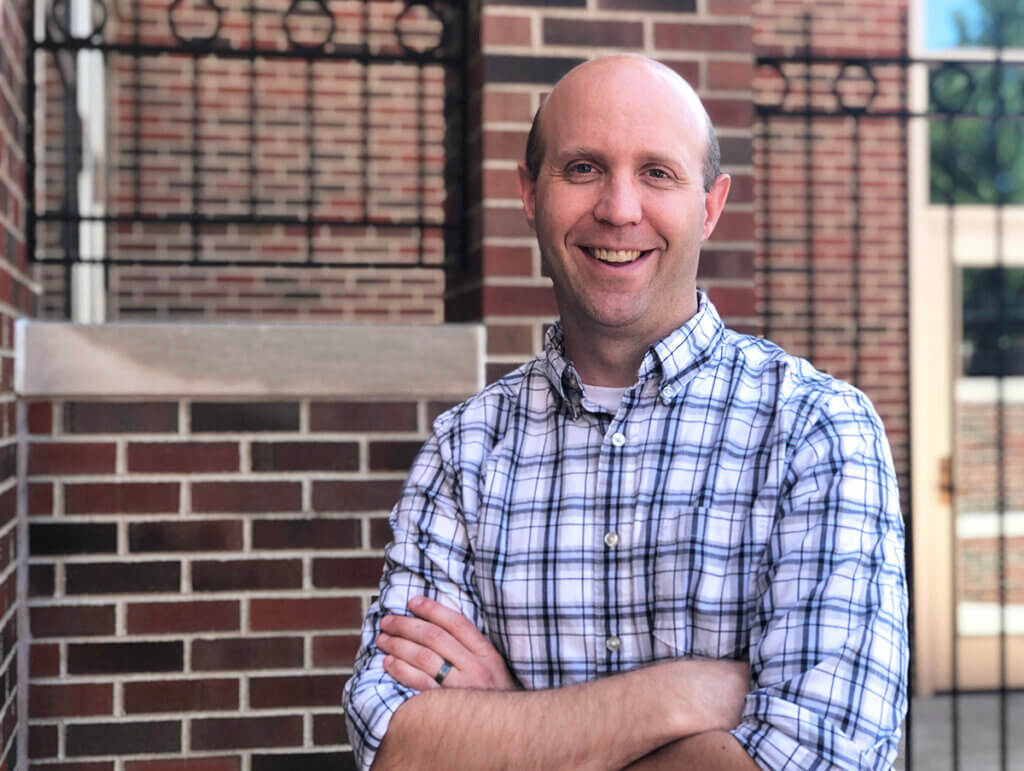 Blake grew up in Westfield, Ind. and received his degree in computer graphics technology from Purdue in 2008. After graduating, he worked for a nonprofit before transitioning to Purdue's workforce in 2017.
"I look forward to learning about the challenges the college faces. I believe my unique experience with a wide variety of Purdue audiences and technologies, coupled with my knowledge of web development and digital marketing, will help us reach a greater audience and accomplish our goals."
Blake will be working closely with the Communications team to improve the college's websites, social media, and digital marketing to accomplish PVM's strategic goals.
"COVID-19 has changed a lot of things about our society. I think, in many ways, it has fast-tracked some things that were inevitable – especially in the digital world. Now more than ever, people are willing to take action online. I think we can leverage that new mindset by increasing our digital presence with content that meets users where they are and adds value to their Purdue experience."
Blake lives in West Lafayette with his wife, LeeAnn, and their three children Baird, Parker, and Mackenzie. When not writing lines of code or problem solving, he enjoys picnics with his family at Hort Park, mountain biking in McCormick Woods, or playing pick-up soccer with others from the Purdue community at the Tippecanoe Amphitheater.
Blake can be reached at bholaday@purdue.edu. Please feel free to reach out to Blake and extend a warm PVM welcome!
Writer(s): Purdue Veterinary Medicine News | pvmnews@purdue.edu