PVM's United Way Campaign Starts Off with Food and Fun
Friday, September 27, 2019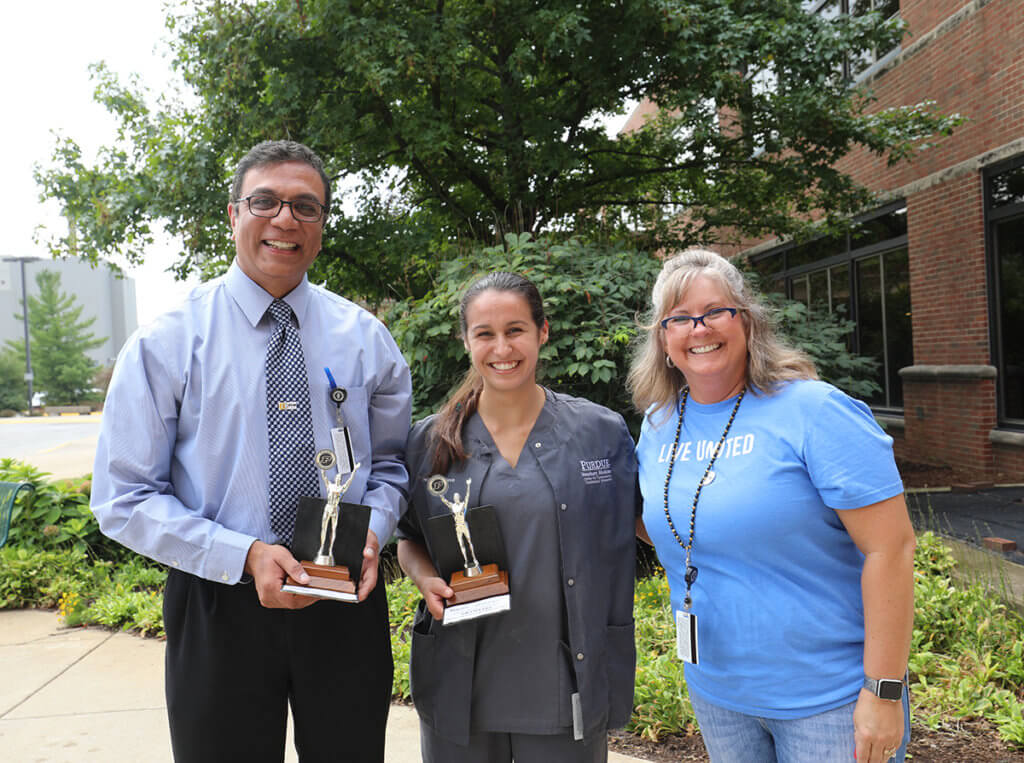 Purdue Veterinary Medicine got a jump-start on supporting the 2019 Purdue University United Way Campaign by hosting a Pre-kick-off event on Friday, September 6, five days before the University-wide campaign's official launch on September 11. "This initiative is something that I continue to participate in because I truly believe in it," said Andi Waibel, administrative assistant in the Department of Basic Medical Sciences and senior chair of PVM's United Way committee. "The College of Veterinary Medicine aims to raise $20,878 by November 20."
Similar to previous years, PVM will host a variety of fundraising events in the coming weeks, including a PVM auction, to coincide with a campus-wide auction, and an Ice Cream Friday this afternoon, September 27. The auction will feature Colts merchandise, gift baskets, a golf and dinner package for four at the Lafayette Country Club, use of Dean Reed's parking spot for specific dates, and much more!
"One of the biggest things that we are focusing on in this year's campaign is raising the overall participation of PVM faculty, staff, and students in the United Way initiative by encouraging everyone to sign a pledge form," Andi said. "The easiest way to do this is by opening the United Way page through the link on your 'myPurdue' account and selecting whether or not you wish to donate at this time."
As part of the campaign kick-off, the PVM United Way team already has organized a corn hole tournament, hosted a special visit to Lynn Hall by Mitchell's food truck, and arranged a POUND class, which combined cardio and strength training for a fun workout. Today marks the first day of both PVM and Purdue auctions, which run until October 14. Additionally, another special fundraising event at Lynn Hall – Pledge Princess Day – is planned for October 31.
To sign your pledge form, click here or contact Andi Waibel for further information. And plan to join your colleagues at the upcoming events in support of PVM's United Way campaign!
And remember the Ice Cream Friday fundraiser this afternoon!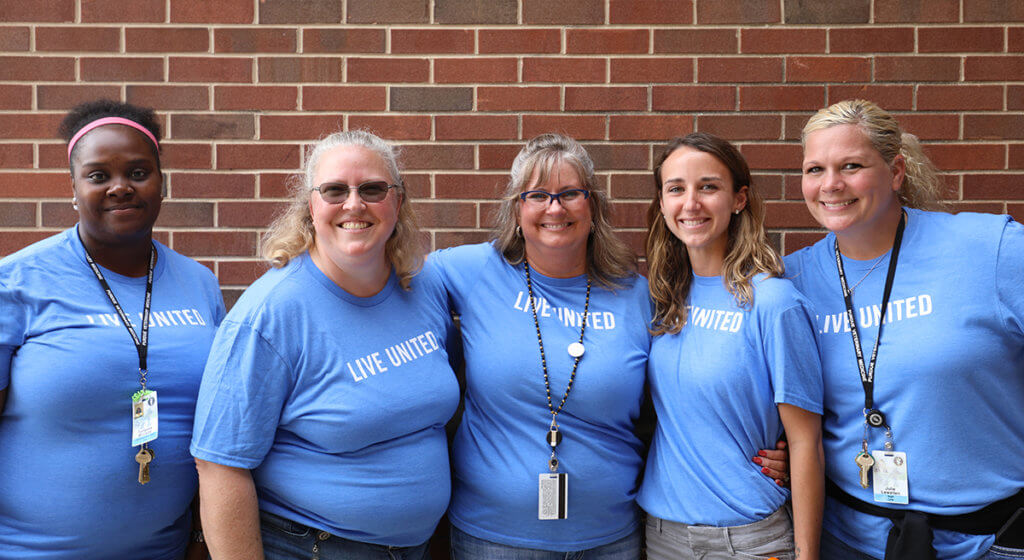 Writer(s): Maya Sanaba, PVM Communications Intern | pvmnews@purdue.edu