PVM Welcomes New Development Staff Member
Friday, February 22, 2019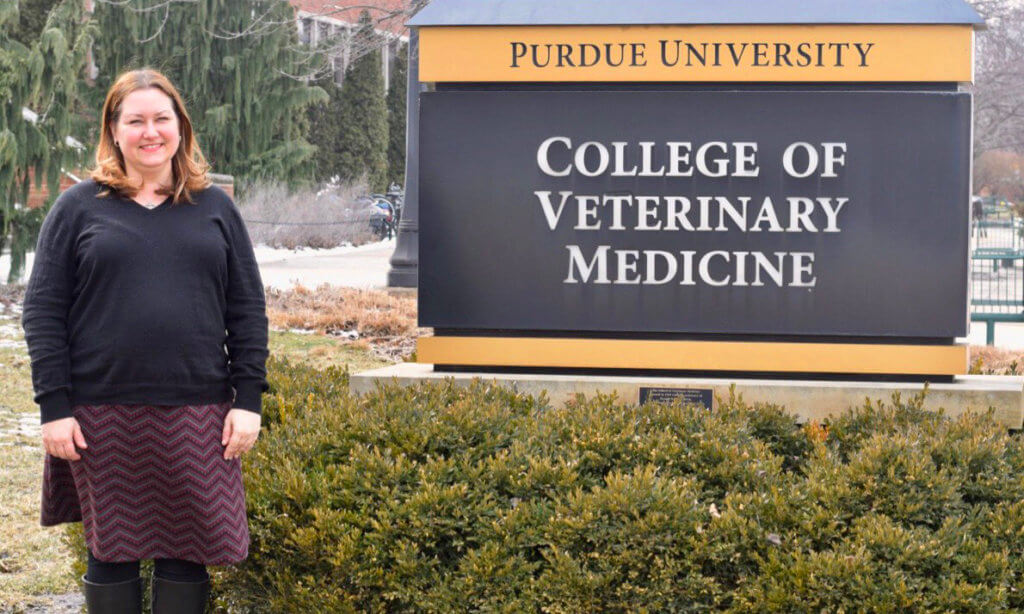 Amanda Dunkle joined the Purdue Veterinary Medicine Development Office as the new director of development operations and donor stewardship effective Monday, February 18. In her role, Amanda will be managing all stewardship initiatives as well as advancing annual giving efforts.
A graduate of Butler University, Amanda has spent nearly 20 years in philanthropy, serving as a Purdue University staff member for a large portion of her career. Previously, she worked as donor relations coordinator and director of development for Purdue Convocations and as director of development operations and donor stewardship for Purdue Student Life. Before starting her Purdue career, Amanda spent six years working in human health, which will help her as she shifts her focus to veterinary medicine. "I am excited to further expand my knowledge of Purdue, and I look forward to meeting and supporting the College's generous donors and partners," Amanda said.
Amanda lives with her husband and daughter in West Lafayette. She enjoys spending her time singing, cooking, gardening, and camping with friends.  Amanda's office area is located in Lynn 1177A.  She can be reached at acdunkle@prf.org or extension 43633.  Please join us in welcoming Amanda to the PVM family!
Writer(s): Amanda McCormick, PVM Communications Intern | pvmnews@purdue.edu