PVM Teams Up with Art Museum of Greater Lafayette for Art, Bark, 'n Brew
Friday, April 20, 2018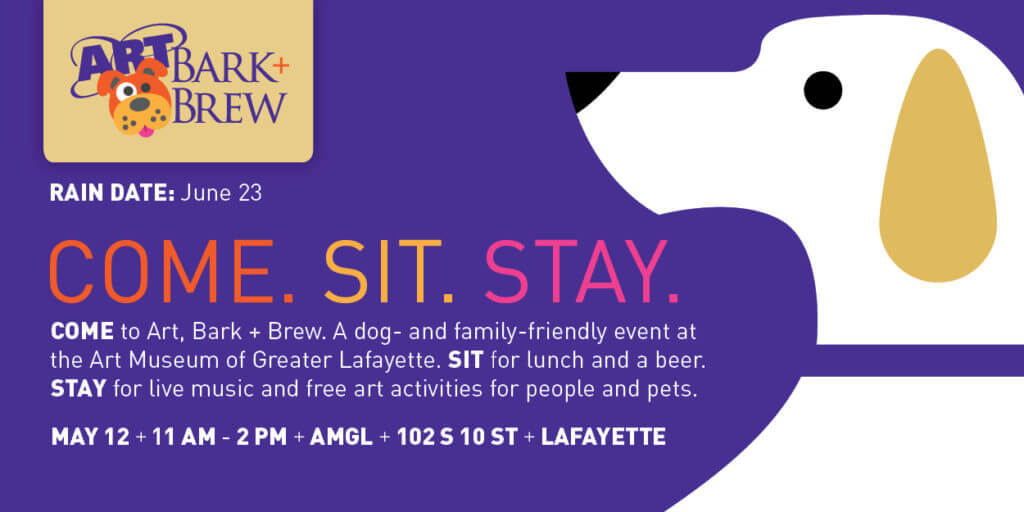 The Purdue University College of Veterinary Medicine is co-sponsoring an upcoming Art Museum of Greater Lafayette event, cleverly named "Art, Bark, 'n Brew." The event will take place May 12, 11:00 a.m. – 2:00 p.m., on the Art Museum's parking lot and adjacent lawn. This family- and, of course, dog-friendly event will feature two food trucks (EMT and L Kora Fast), as well as People's Brewing Company along with fun activities for people of all ages and their pets! In addition, local musicians Matt Monta and the Haymakers will be performing a live set at the event. Free art activities including bandana painting and paw print art will be offered along with photo opportunities featuring the life-size dogs from PVM's previous collaboration with the Art Museum, Dog Days of Summer.
Additionally, Natalie's Second Chance Dog Shelter will be bringing along some of their adoptable dogs to the event. All donations made at the event will be gifted to Natalie's.
Click here to learn more.
Writer(s): Helen Thimlar, PVM Communications Intern | pvmnews@purdue.edu