PVM Student Chad Van Koot Recognized as Scholarship Recipient at WVC
Friday, February 22, 2019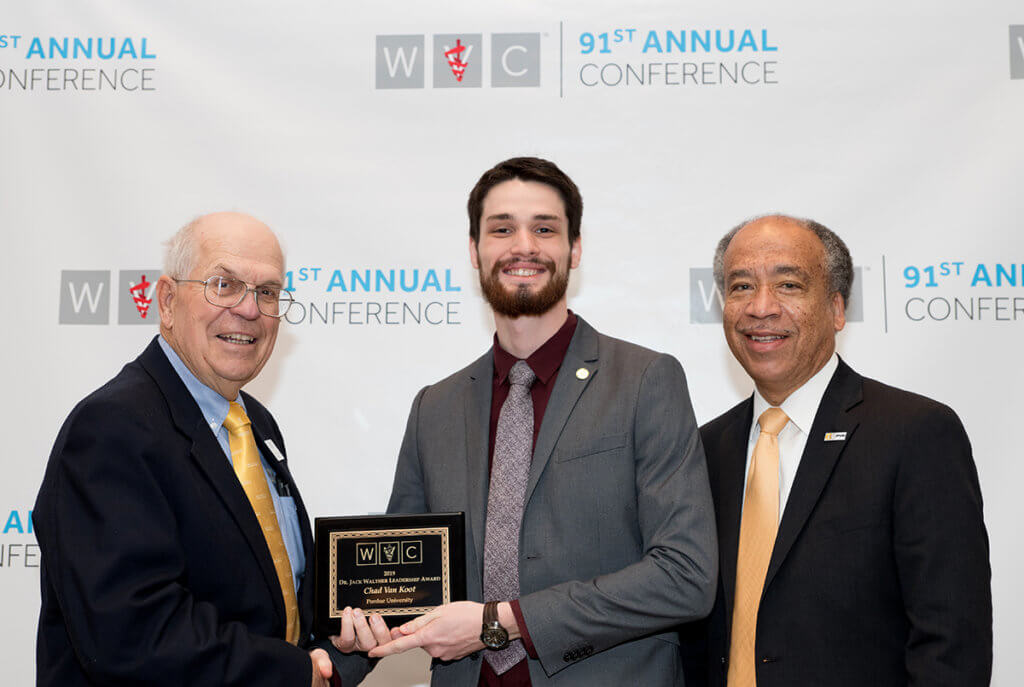 Chad Van Koot, of the DVM Class of 2020, was honored as one of 37 DVM students selected to receive the Dr. Jack Walther Leadership Award, presented by the WVC. The award recognizes veterinary students who display leadership values at their respective schools or colleges.
The recipients were honored at the WVC annual convention held February 17-20 at the Mandalay Bay Convention Center in Las Vegas, Nev. The award is for third-year veterinary students attending AVMA-accredited colleges or schools and two veterinary technician students. The recipients are chosen by their respective institutions for their leadership skills and service to the veterinary profession.
The scholarship consists of a $1,000 stipend as well as complimentary registration, lodging, airfare, meal vouchers, and a $250 travel allowance to attend the WVC annual convention. Recipients also are entitled to one additional complimentary registration to a future WVC annual conference, to be used within five years of graduation.
Congratulations Chad!
Writer(s): Kevin Doerr | pvmnews@purdue.edu