PVM Hosts Students in Promising New Partnership with Universities in Colombia and Chile
Friday, July 12, 2019
Three final-year veterinary students from South America have been visiting Lynn Hall this summer as part of two new partnerships formed between the Purdue University College of Veterinary Medicine and Universidad de Antioquia, located in Colombia, and Universidad Austral de Chile, which is a Chilean research university.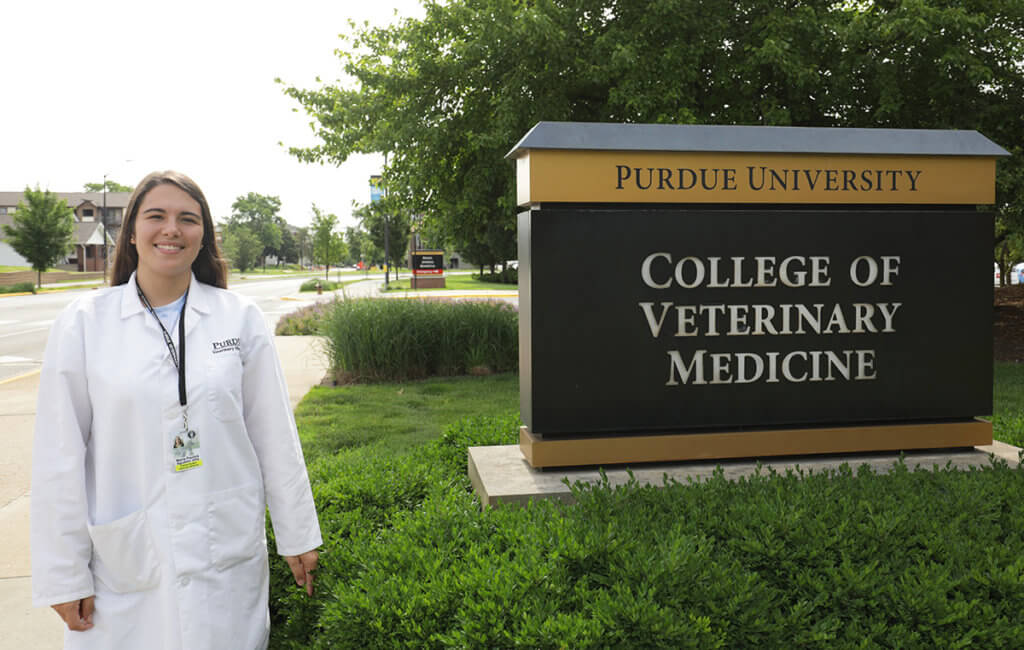 In South America, the process for securing a DVM degree involves five years of post-high school education, as opposed to the eight years that are customary in the United States. As part of their education, the students choose three concentrations to study during their first four years of veterinary school, then they choose one of the three to focus on and specialize in during their final year.
Maria Agudelo is a fifth-year veterinary student at Universidad de Antioquia and chose a concentration in clinical pathology for her final year, which she will finish in the next month. Over the course of a ten-week visit to Purdue, she worked closely with the College's Clinical Pathology Laboratory. She said that she learned a lot from Dr. Craig Thompson, clinical associate professor of veterinary clinical pathology, who served as her mentor.  "I thoroughly enjoyed my time here," Maria said.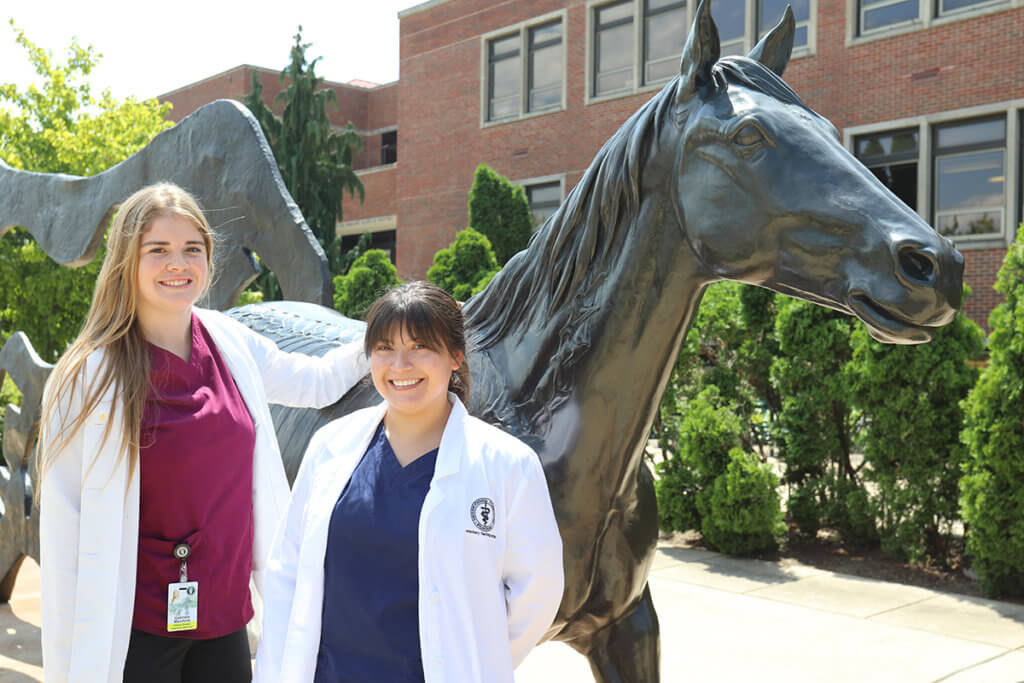 Drs. Gabriela Mandiola and Constanza Salinas are veterinary graduates from Universidad Austral de Chile. They both chose an equine focus and are working in the Purdue Veterinary Hospital's Large Animal Hospital. One of their professors back home, Dr. Benjamin Uberti, completed his residency at Purdue Veterinary Medicine and studied under Dr. Janice Kritchevsky, professor of large animal internal medicine. Dr. Kritchevsky now is mentoring Dr. Salinas, who is completing her master's degree and doing research here. Dr. Mandiola graduated from veterinary school in May of this year and is visiting Purdue this summer to complete an externship, which includes working with patients in the clinic, performing procedures, and being involved in community practice.
Purdue veterinary students have visited both of these South American universities in the past for internships and externships, but this is the first time PVM has hosted students visiting from these institutions. "We hope that this is the beginning of two strong partnerships," said Will Smith, II, PVM director of global engagement. Maria already has returned to her university in Colombia, but Drs. Mandiola and Salinas will be here until late August, so please give them a warm PVM greeting when you see them around Lynn Hall!
Writer(s): Maya Sanaba, PVM Communications Intern | pvmnews@purdue.edu