PVM Family Program Series Puts Spotlight on Dental Health
Friday, February 22, 2019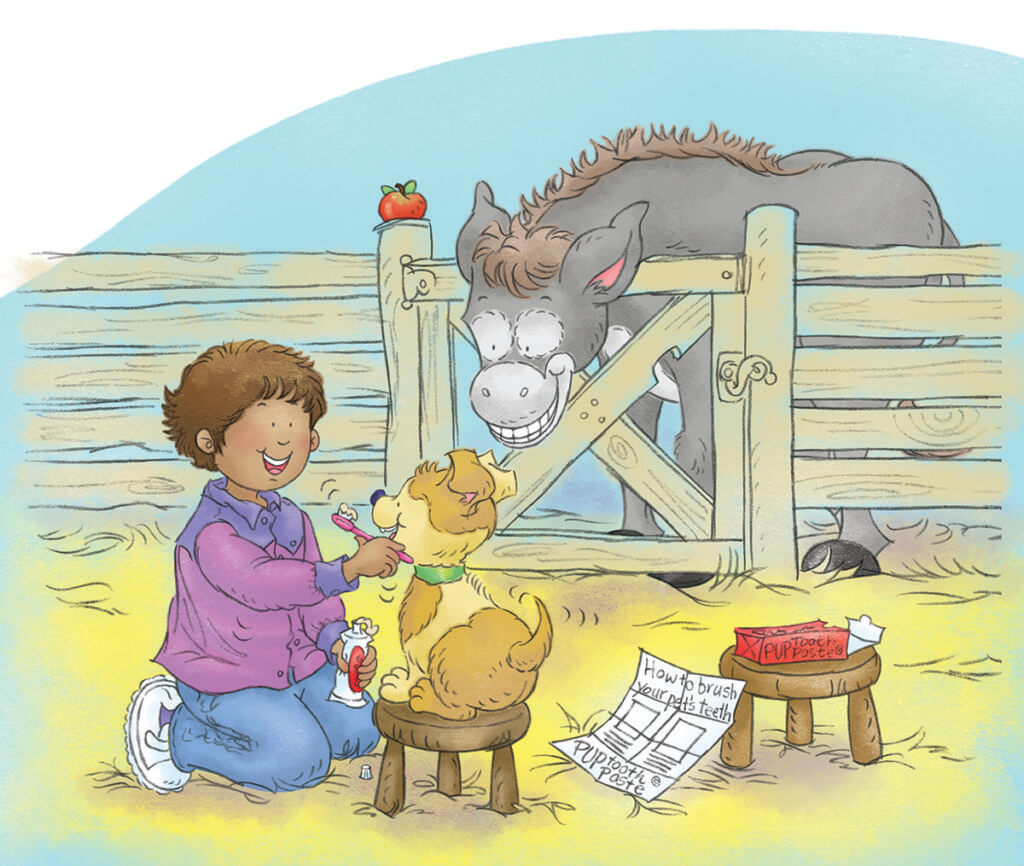 February is National Pet Dental Health Month and National Children's Dental Health Month, both of which provide a great lead-in to the next PVM Family Program Series presentation entitled, "Don't Give Dental Care the Brush Off."  The session, coming-up on March 7 at 6:00 p.m., in Lynn 1136, will feature Liane Shaw, RVT, diagnostic imaging instructional technologist in the Veterinary Teaching Hospital.  Families will learn why pets need to go to the dentist, too, as Liane shares about various animal species' teeth and how veterinary nurses and veterinarians care for them.  Attendees also will learn about home care of pets' teeth.  Children in attendance will receive a giveaway.
The PVM Family Program Series is designed for families with elementary school students or older who are interested in learning more about the veterinary profession. The presentations are free, but registration is requested. If you plan on attending this upcoming interactive presentation on pet dental health, please contact the Office of Engagement (pvmengaged@purdue.edu) to register. All they need is your name, how many children are attending and their ages.
Click here for more information about the PVM Family Program Series.
Writer(s): Kevin Doerr | pvmnews@purdue.edu