PVM Faculty to Play Role in New Purdue Autism Research Center
Friday, April 26, 2019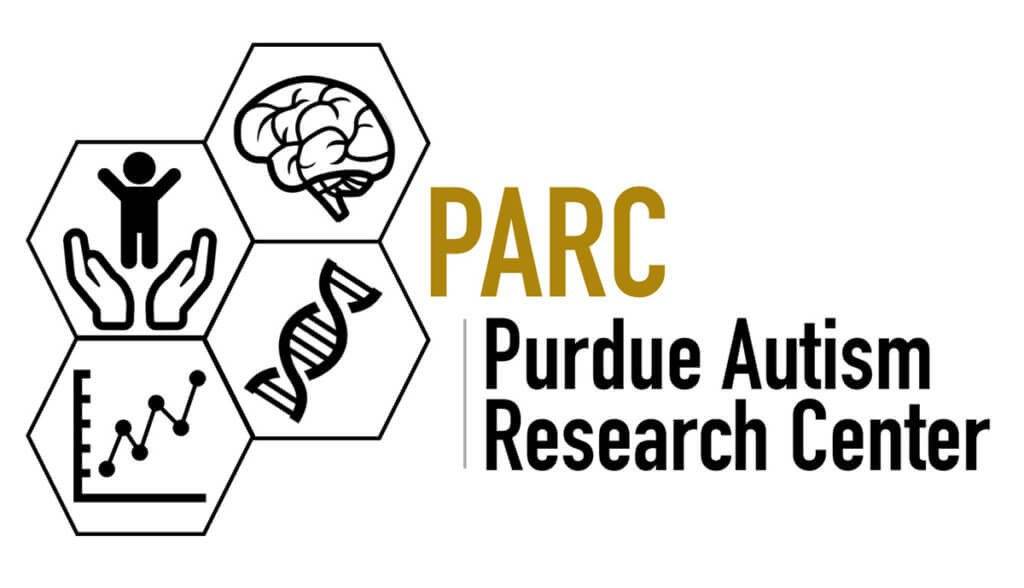 More community programs, resources, collaborations, and faculty members researching autism are expected as a result of an expanded program at Purdue University that will include Purdue Veterinary Medicine faculty involvement. The Purdue Autism Research Center (PARC) became an official university center in March. The development of the center represents the culmination of the progression of autism support and research at Purdue that was triggered by community passions and furthered by administrative support when the Purdue Autism Cluster was created in 2014.
The Purdue Autism Research Center is composed of 20 faculty members from the Colleges of Health and Human Sciences, Education, Science, and Veterinary Medicine, including Associate Professor of Human-Animal Interaction Maggie O'Haire in the Department of Comparative Pathobiology.  The center also collaborates with the College of Veterinary Medicine's Center for the Human-Animal Bond as well as Purdue's Center for Families and Institute for Integrative Neuroscience. 
"The Purdue Autism Research Center will help increase Purdue's involvement and recognition in the field of autism," said Dr. A.J. Schwichtenberg, PARC co-director and assistant professor of human development and family studies in the College of Health and Human Sciences. Dr. Mandy Rispoli, associate professor of special education in the College of Education, also will serve as co-director. "PARC provides a mechanism to promote pioneering interdisciplinary autism research. Our hope is that this new center will position Purdue as an internationally recognized leader in autism research," Dr. Rispoli said.
The center not only supports research, collaboration, courses, and professional development opportunities at the University, but also sponsors community outreach events, including guest speakers at public events, training for school educators, summer camps, early intervention programs, and diagnostic services. Faculty members associated with the center conduct research on various aspects of autism, including diagnostics, treatment, biological mechanisms, as well as how autism influences individuals and their families across the life course.
Dr. O'Haire's research topics have included classroom-based, animal-assisted intervention for children with autism spectrum disorder. Her Organization for Human-Animal Interaction Research and Education (OHAIRE) group has, as one of its areas of focus, the study of the unique interactions between people with autism spectrum disorder (ASD) and animals.
During the past five years, PARC faculty members have launched 27 research projects and received more than 35 grants from the National Institutes of Health, the National Science Foundation, Institute of Education Sciences, and several foundations. With almost 100 graduate and more than 500 undergraduate students involved in this work, PARC is training the next generation of autism interventionists and researchers.
An event to celebrate the new center will be held from 4:00 – 6:00 p.m., May 10 at the Stewart Center, Room 218. The event is open to the public.
Writer(s): Purdue News Service | pvmnews@purdue.edu