PVM Diversity, Equity, and Inclusion Programs Showcased in Insight into Diversity Magazine Feature Story
Friday, April 29, 2022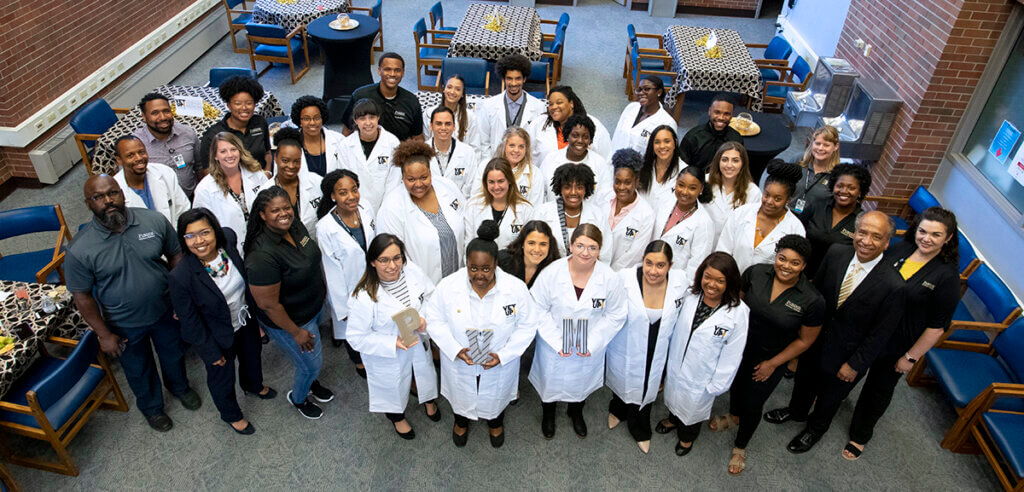 Diversity, equity, and inclusion (DEI) programs at the Purdue University College of Veterinary Medicine are at the center of attention in a feature article in the May issue of Insight into Diversity magazine, regarded as the nation's oldest and largest diversity-focused publication and website in higher education. The article, entitled, "Purdue University College of Veterinary Medicine Puts DEI Front and Center in Veterinary Education," by writer Mariah Bohanon, is part of a magazine Special Report on Medical, Dental, and Veterinary Schools that focuses on institutions recently named by the magazine as Diversity Champions.
"Diversity Champions exemplify an unyielding commitment to diversity and inclusion throughout their campus communities, across academic programs, and at the highest administrative levels," the magazine states. The honor is reserved for institutions that rank in the top tier of the magazine's Higher Education Excellence in Diversity (HEED) Award recipients. Purdue Veterinary Medicine has received the HEED Award multiple times including this past year, when the college also was recognized as a 2021 Diversity Champion, marking the first time that Insight into Diversity has selected a veterinary college for that distinction.
In describing the college's leadership in advancing DEI in the veterinary medical profession, the feature article notes how, in 2013, the veterinary medical field gained national attention for being ranked as the least diverse profession based on federal demographic data. "Nearly a decade later, the discipline no longer holds that distinction, but it remains almost 90 percent white," the article states. The author then explains how increasing the representation of people from different backgrounds has been a guiding principle for Dean Willie Reed. "Since taking the helm in 2007, Reed has led the college in creating a diversity, equity, and inclusion (DEI) strategic plan, a diversity action committee, the Office of DEI, and more," the article points out. "In that timeframe, enrollment of underrepresented students has risen from six percent to more than 20 percent due to a host of recruitment, retention, and support efforts. PVM has also introduced outreach programs and other DEI endeavors that serve communities and veterinary schools nationwide."
Click here to view the May issue of the magazine. The feature story on PVM's diversity, equity and inclusion accomplishments, which includes quotes from Dean Reed and Dr. Latonia Craig, assistant dean for inclusive excellence, begins on page 43.
Writer(s): Kevin Doerr | pvmnews@purdue.edu