PVM Alumni Receive Prestigious IVMA Awards
Friday, February 12, 2021
The Indiana Veterinary Medical Association (IVMA) recently honored three Purdue Veterinary Medicine graduates as award recipients at the organization's first-ever virtual Crossroads Veterinary Conference. Drs. Greg Kurtz (PU DVM '82), Dr. Dana Conner (PU DVM '84), and Dr. Jalen King (PU DVM 2019) each received prestigious IVMA awards during a virtual ceremony held February 4 as part of the IVMA's annual meeting.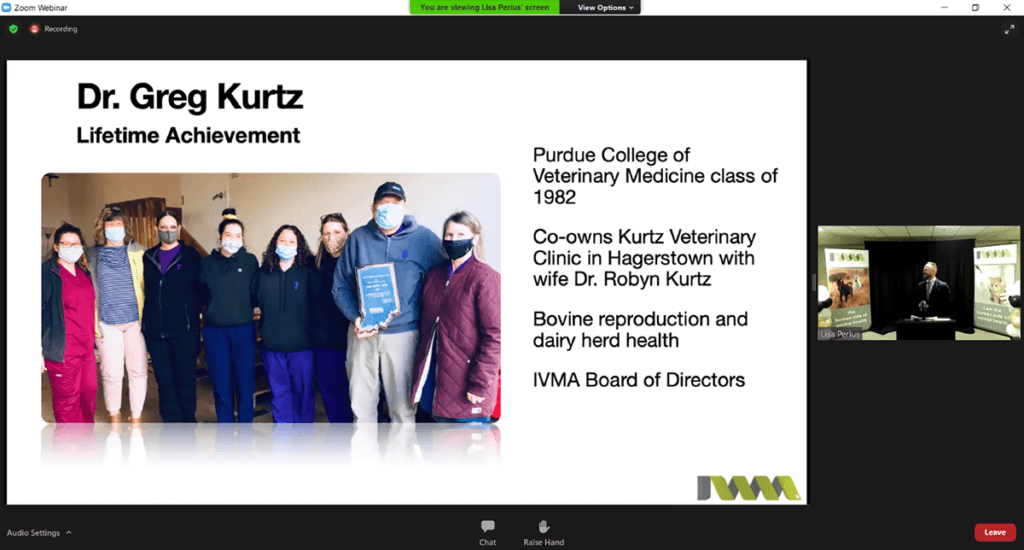 Dr. Greg Kurtz
Dr. Kurtz was honored with the IVMA Lifetime Achievement Award, which recognizes an IVMA member for cumulative service and accomplishments benefiting the profession, organized veterinary medicine, and the community. A native of Hagerstown, Ind., Dr. Kurtz earned his Purdue DVM degree in 1982 and then worked for one year at a practice in central Wisconsin. Returning home to Hagerstown, Dr. Kurtz, along with his wife and classmate, Dr. Robyn Kurtz, began the Kurtz Veterinary Clinic in 1983. Today, the veterinary practice is made up of four veterinarians serving both livestock and pet owners throughout east central Indiana. Dr. Kurtz's primary interest is cattle reproduction and dairy herd health consulting, and he utilizes that expertise as he works with herds ranging in size from 40 to 5,200 cows. A strong believer in supporting organized veterinary medicine, Dr. Kurtz serves on the Board of Directors of the Wayne County Farm Bureau and the IVMA, as well as the Indiana Farm Bureau Animal Care Policy Advisory Group. Additionally, he is a member of the American Association of Bovine Practitioners, Dairy Cattle Reproduction Council, and the John Purdue Club. Dr. Kurtz also is an active member of Zions' Lutheran Church in Pershing, Ind.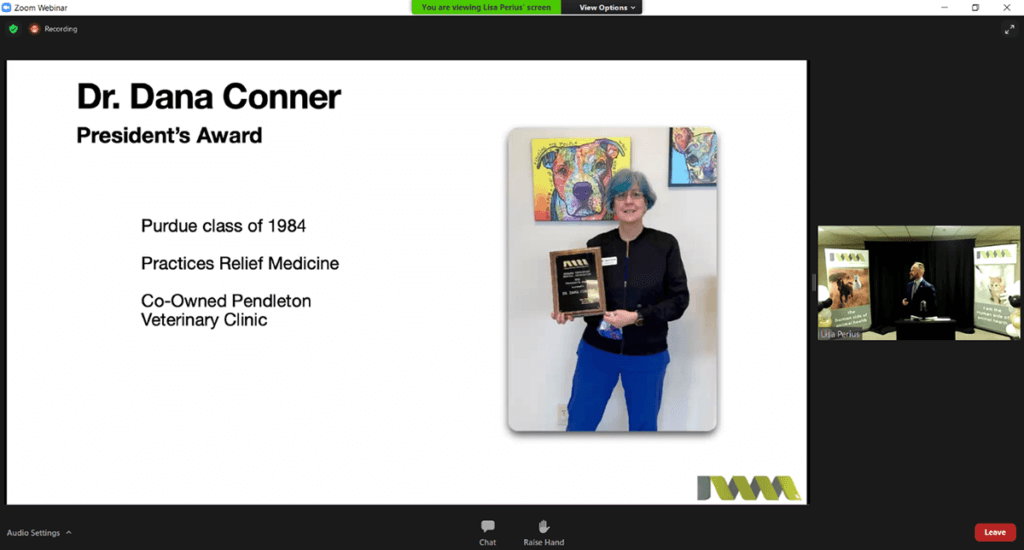 Dr. Dana Conner
Dr. Conner received the IVMA President's Award, which was presented by the outgoing IVMA president, Dr. Aaron Smiley. The award recognizes Indiana veterinarians or citizens who have made exceptional contributions to the association. Dr. Conner earned her Purdue DVM degree in 1984 and has practiced veterinary medicine in Central Indiana her entire career. After selling her practice, named the Pendleton Veterinary Clinic, Dr. Conner has continued to practice relief medicine. Most recently, Dr. Conner also has served on the 2020 IVMA Practice Act Review Task Force.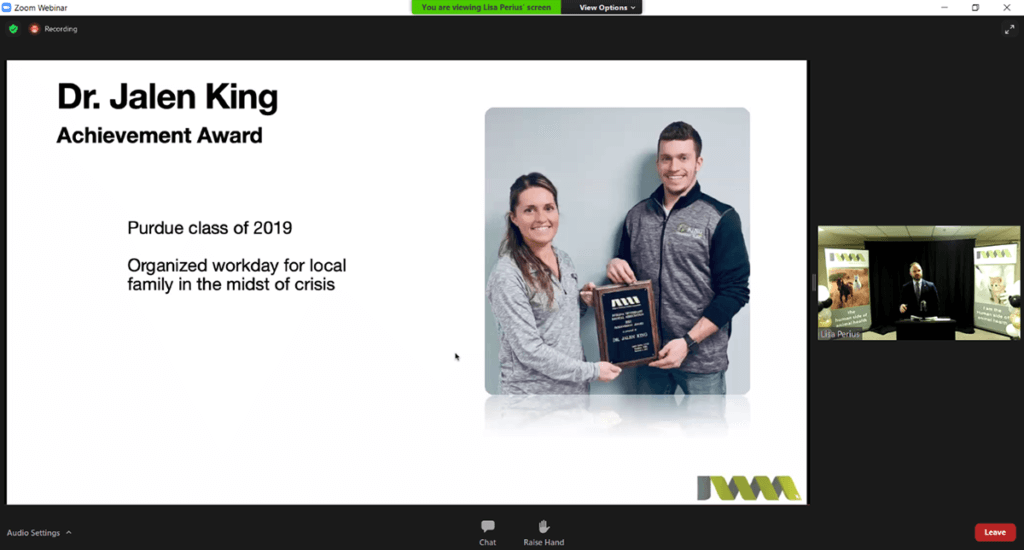 Dr. Jalen King
Dr. King received the IVMA Achievement Award, which is presented to an IVMA member who graduated within the last five years and has displayed outstanding accomplishments in veterinary research, civic activities, academia, and/or organized veterinary medicine. After earning his Purdue DVM degree in 2019, Dr. King returned to his home in LaGrange, Ind., to work in a small/mixed animal practice owned by his sister, Dr. Krystle King (PU DVM 2012). Dr. King is recognized as a leader in his community who recently assisted those in need by organizing a workday.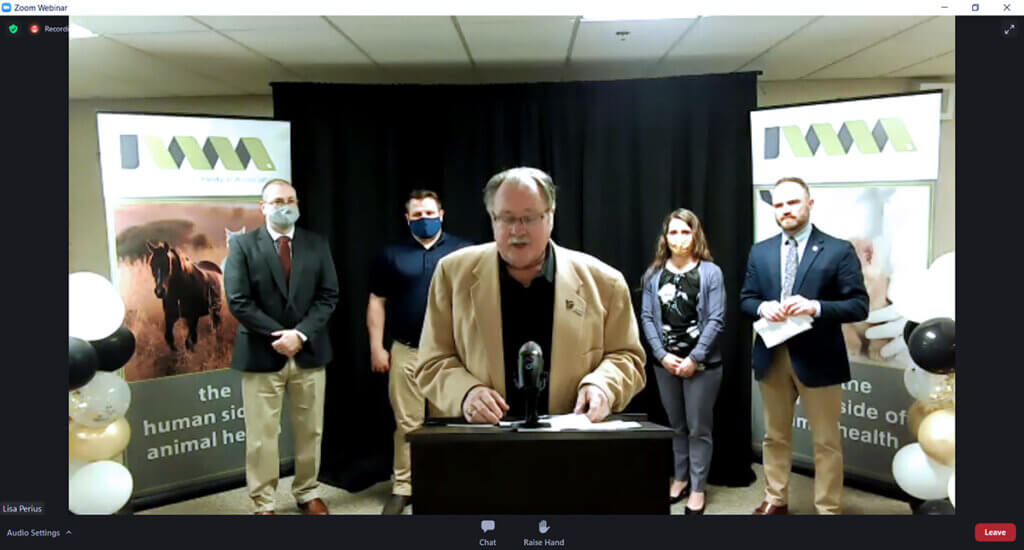 In addition to the awards presentation, the virtual ceremony also included installation of new IVMA officers, some of whom are Purdue alumni. Dr. Aaron Johnson (PU DVM 2005) was elected president-elect. Dr. Kyle Shipman (PU DVM 2015) was elected as treasurer. And Dr. Hilary Christner, who earned her bachelor's degree in animal sciences at Purdue University before completing the DVM program at Ross University, was installed as president.
Writer(s): Susan Xioufaridou | pvmnews@purdue.edu