PVM Alumna Claire Hankenson Named as New Associate Vice Provost for Research at Penn
Friday, July 16, 2021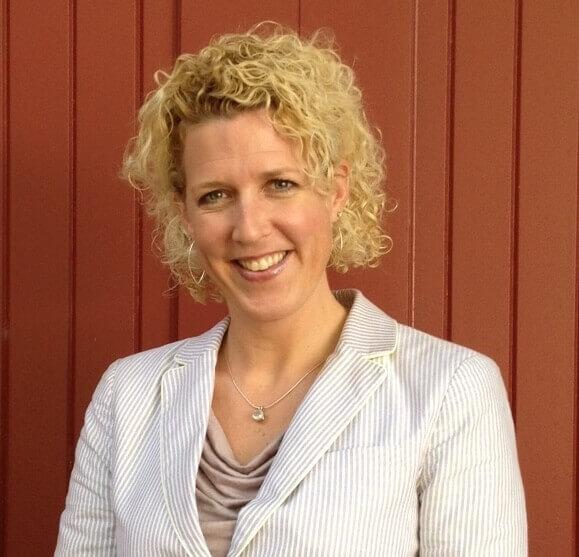 Dr. F. Claire Hankenson (PU DVM '97) has been appointed as the new associate vice provost for research and executive director of University Laboratory Animal Resources (ULAR) at the University of Pennsylvania, effective November 1, 2021. The announcement was made in June by Penn's Senior Vice Provost for Research Dawn Bonnell.
According to an article in the Penn Almanac, the official weekly journal of record, opinion and news for the University of Pennsylvania community, Dr. Hankenson also will serve as Penn's attending veterinarian. In her new roles, she will oversee ULAR and lead the division of laboratory animal medicine as a professor of clinical pathobiology in Penn's School of Veterinary Medicine.
A 1997 DVM graduate of Purdue University, Dr. Hankenson is a past president of the American College of Laboratory Animal Medicine and the Vice Chair of the Board of Directors of Public Responsibility in Medicine & Research. She also recently served as the sole laboratory animal veterinarian on the National Institutes of Health Advisory Committee to the Director (ACD)'s Working Group on Enhancing Reproducibility and Rigor in Animal Research. In addition to her Purdue University degree, Dr. Hankenson holds an MS from the University of Washington, and a BA from Indiana University.
Currently, Dr. Hankenson serves as a professor in the College of Veterinary Medicine at Michigan State University (MSU), where she also is the attending veterinarian and director of Campus Animal Resources. She has been responsible for MSU's animal programs during a period of growth in biomedical research and recently oversaw the response to the COVID-19 pandemic, maintaining research animal populations and ensuring the continuation of critical animal research projects during this unprecedented time. Before her position at MSU, Dr. Hankenson served for eight years at Penn as senior associate director of ULAR. "Dr. Hankenson is a proven leader with a strong record of accomplishments who will skillfully lead the next trajectory of excellence at ULAR and the academic laboratory animal medicine programs and I am delighted that she is returning to Penn," said Senior Vice Provost Bonnell.
Click here to view the article in the Penn Almanac.
Writer(s): University of Pennsylvania | pvmnews@purdue.edu