Purdue Veterinary Technology Graduates Recognized at Winter Commencement
Friday, January 12, 2018
Purdue University's winter commencement ceremonies Sunday, December 17, included recognition of two Purdue Veterinary Technology Program graduates. Among those in attendance was Jennifer Hartman, who earned her Bachelor of Science in Veterinary Technology degree. Also graduating was fellow Bachelor of Science degree recipient Kelly Hoeffler. Congratulations Jennifer and Kelly!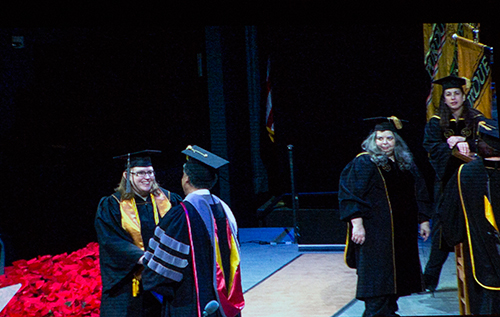 Purdue Veterinary Technology BS-VT degree recipient Jennifer Hartman is congratulated by Purdue Veterinary Medicine Dean Willie Reed on stage at the Elliott Hall of Music during Purdue University's 2017 Winter Commencement Ceremony Sunday, December 17.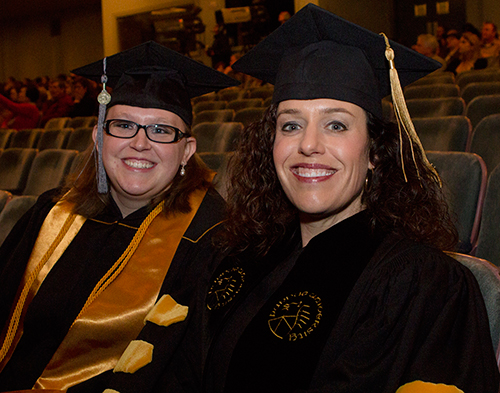 New Purdue BS-VT graduate Jennifer Hartman and Veterinary Technology Program Director Bianca Zenor await the start of the Winter Commencement Ceremony in the Elliott Hall of Music.
Writer(s): Kevin Doerr | pvmnews@purdue.edu