Purdue Veterinary Students Participate in Annual SAVMA Symposium
Friday, April 19, 2019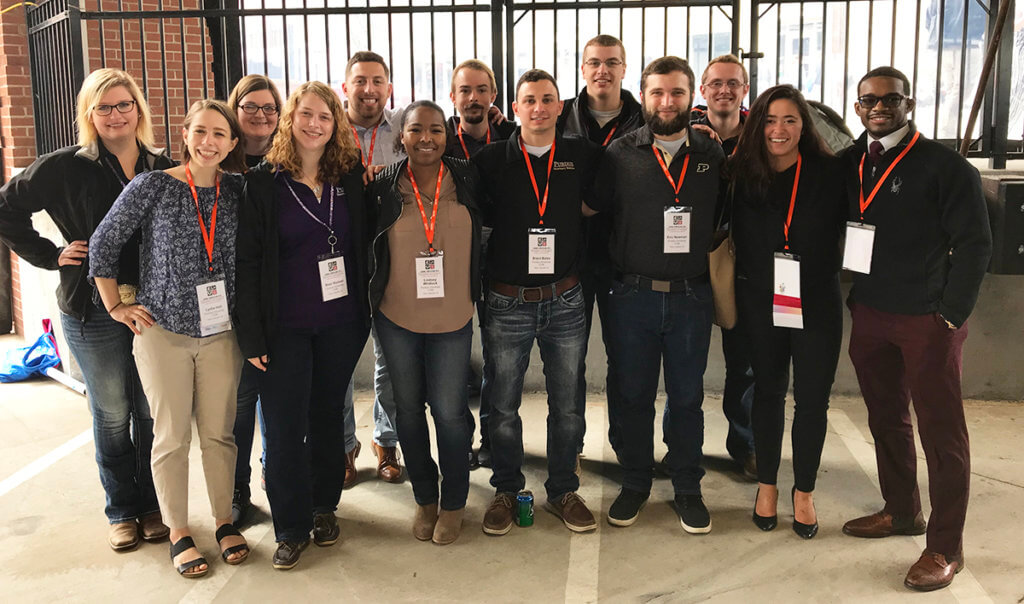 SAVMA Purdue was well-represented at the 2019 SAVMA Symposium last month, with 20 Purdue Veterinary Medicine students in attendance. They participated in various wet labs, meetings, lectures, and competitions throughout the symposium, which was held March 9-11 at the University of Georgia.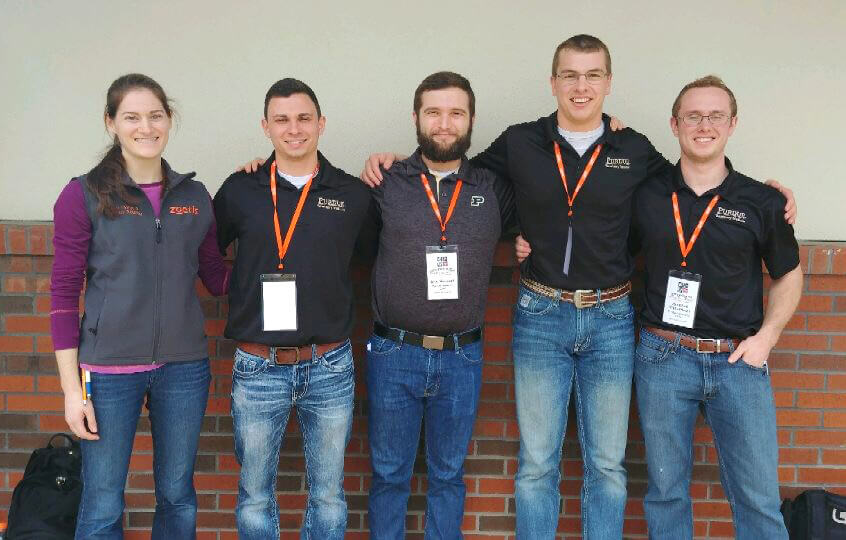 The Purdue Veterinary Medicine Bovine Palpation Team placed third out of 13 teams that competed. The PVM team had to work through scenarios like pregnancy diagnosis, anatomic abnormalities, repro instrument identification, ultrasound images, and a dystocia model in the competition. This is only the third year that Purdue has had a bovine palpation team in the competition. Mentored by Dr. Jennifer Koziol, clinical assistant professor of theriogenology/production medicine, the team met twice a week to prepare for the competition.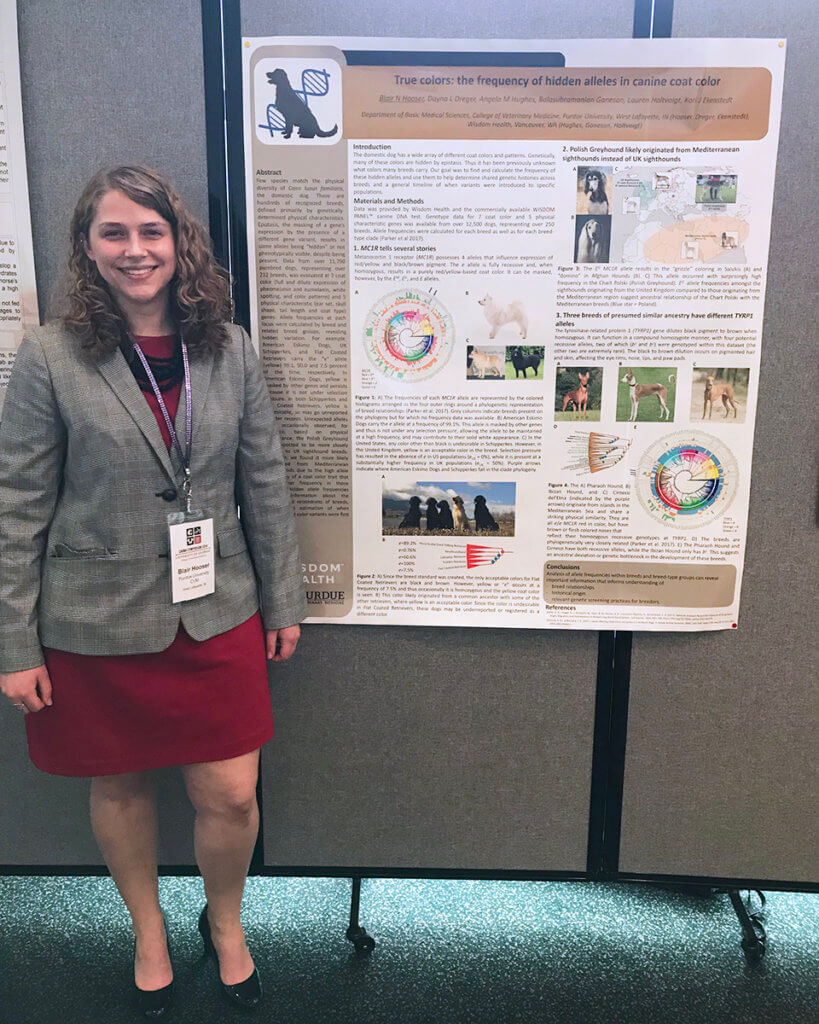 Among the favorite parts of this year's SAVMA Symposium for the PVM students was the opportunity to try new things through the wet labs offered during the weekend conference, including equine, bovine, exotics, food animal, small animal, and professional development. Katherine Kelsey, of the DVM Class of 2020, participated in a small animal dentistry session and said of her experience, "Getting to try new things through wet labs at the SAVMA Symposium is a lot of fun."
Blair Hooser, of the DVM Class of 2021, submitted a poster in the SAVMA Symposium Poster Challenge about research she did during the Veterinary Scholars Summer Research Program last year in the lab of Dr. Kari Ekenstedt, assistant professor of anatomy and genetics. Entitled, "True Colors: The Frequency of Hidden Alleles in Canine Coat Color," the poster was displayed for attendees to view during the weekend symposium. "This was my first year attending SAVMA Symposium and it was a great experience," Blair said. "I was able to network with many professionals in the fields I am interested in, which was very beneficial. It was also my first time visiting Athens, Ga., so it was a lot of fun to explore the city with my friends."
SAVMA Purdue members now are looking forward to the 2020 SAVMA Symposium which will be held at Cornell University next March.
Writer(s): Amanda McCormick, PVM Communications Intern | pvmnews@purdue.edu