Purdue Day of Giving Adds up to a Giant Leap for PVM's 60th Anniversary!
Friday, April 26, 2019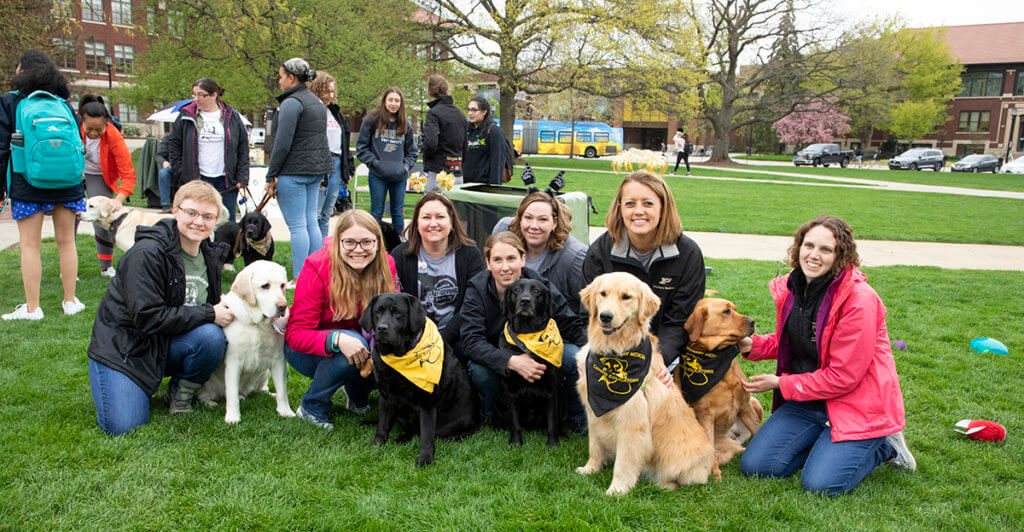 As the clock struck midnight, it was clear that the Purdue Day of Giving Wednesday, April 24, was an outstanding day both for Purdue and for the College of Veterinary Medicine! In its 6th year, Purdue Day of Giving raised a record total of $41,596,596 received through 21,420 gifts – an amazing showing of generosity and support for the University and its accomplishments over the last 150 years.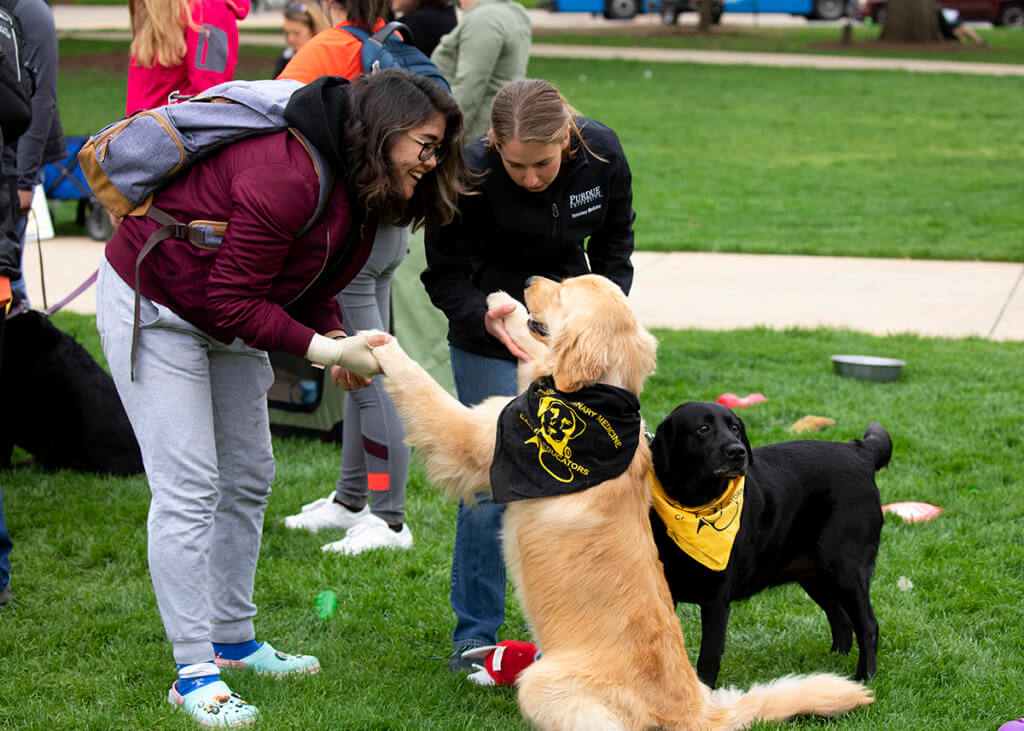 We are especially proud and grateful for the way our community of advocates stepped up this year to be engaged on behalf of the College of Veterinary Medicine. The number of gifts this year for our College was more than TWICE that of last year with 500 gifts, positioning us in the Top Ten for participation across campus and earning the College an additional $2,283 in bonus funds! The outpouring of energy from others who took the time to participate in hourly challenges, take photos, and spread the word made an impact on our overall success as well.
In addition, the College received $115,847 in contributions to support the new Veterinary Teaching Hospital, the Dean's Innovation Fund, SAVMA Purdue, and many other programs. These funds will ensure that we can continue the important work being done on a daily basis to advance animal and human health. A total of 145 gifts were received for the new Veterinary Teaching Hospital project, which is a strong signal that visibility for our work is reaching new heights. It is amazing to see what we can accomplish together!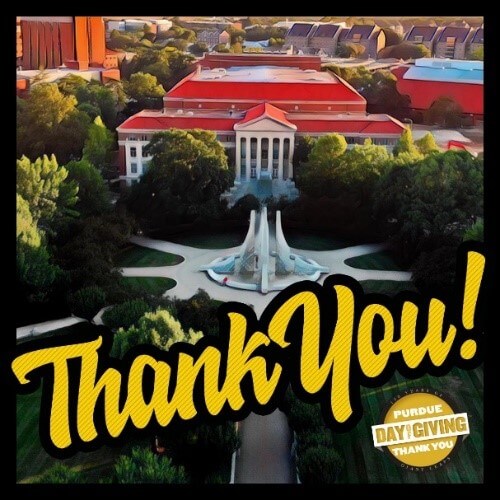 Special thanks to the Canine Educator's group for volunteering at the Love a Lab fundraiser, which was a great way to promote our Veterinary Teaching Hospital program across campus. The event on Purdue's Memorial Mall proved very worthwhile, raising over $500 in just a few short hours to help provide new equipment for the new hospital, while also giving donors a chance to enjoy the benefits of the human-animal bond. It is an exciting time at Purdue Veterinary Medicine! Thank you for helping the College of Veterinary Medicine take its next Giant Leap during our 60th Anniversary year!
As it turned out, the Purdue Day of Giving donations for the new Veterinary Teaching Hospital came the same day when the Indiana legislature approved the new state budget, which includes a $73 million appropriation toward construction of the new facility. "With this support, and pending the state budget bill being signed by the governor and the hospital project receiving formal approval by the Purdue Board of Trustees, we can say that our dream of having a new state-of-the-art hospital facility will become a reality," Dean Willie Reed said. The College's fundraising efforts for the new hospital are ongoing. Click here for more information about the new hospital project.
Writer(s): Amanda Dunkle and Kevin Doerr | pvmnews@purdue.edu