Protect Purdue Initiative Spotlights ADDL Director in Crowdfunding Video
Friday, June 5, 2020
Purdue University has launched a new crowdfunding campaign to raise funds for the Protect Purdue initiative and the critical resources required for the safe reopening of campus this fall, and a video in support of the campaign spotlights the Animal Disease Diagnostic Laboratory. Dr. Kenitra Hendrix, ADDL director and clinical associate professor of veterinary diagnostic microbiology, is one of several Purdue people included in the video describing how they are helping to protect the campus community. Dr. Hendrix appears 34 seconds into the video, which is just over a minute long.
The fundraising appeal comes after Purdue President Mitch Daniels' April 21 announcement that the university is making preparations to resume on-campus residency for students and some level of in-person instruction, subject to governmental restrictions and health and safety recommendations. The campus moved to online instruction in March because of the COVID-19 pandemic.
A Protect Purdue implementation team is at work developing the plans, tools, and protocols needed for the successful resumption of campus activities. These efforts will require additional resources to provide everyone in the Purdue community access to masks and face coverings, other personal protective equipment (PPE), sampling and testing kits, new technology tools to trace contacts, and student health and safety kits. The latest information is available on the Protect Purdue website.
Additionally, Purdue's integrated public health and workforce accommodation team that includes PVM representatives, will work with a recently named Medical Advisory Committee of doctors at Parkview Health in Fort Wayne, Ind. to develop the measures needed to protect the people of Purdue.  Those measures include standing up and operating a health monitoring system, identifying those who may be at greater risk, and implementing policies, procedures, and practices to protect the most vulnerable among the community.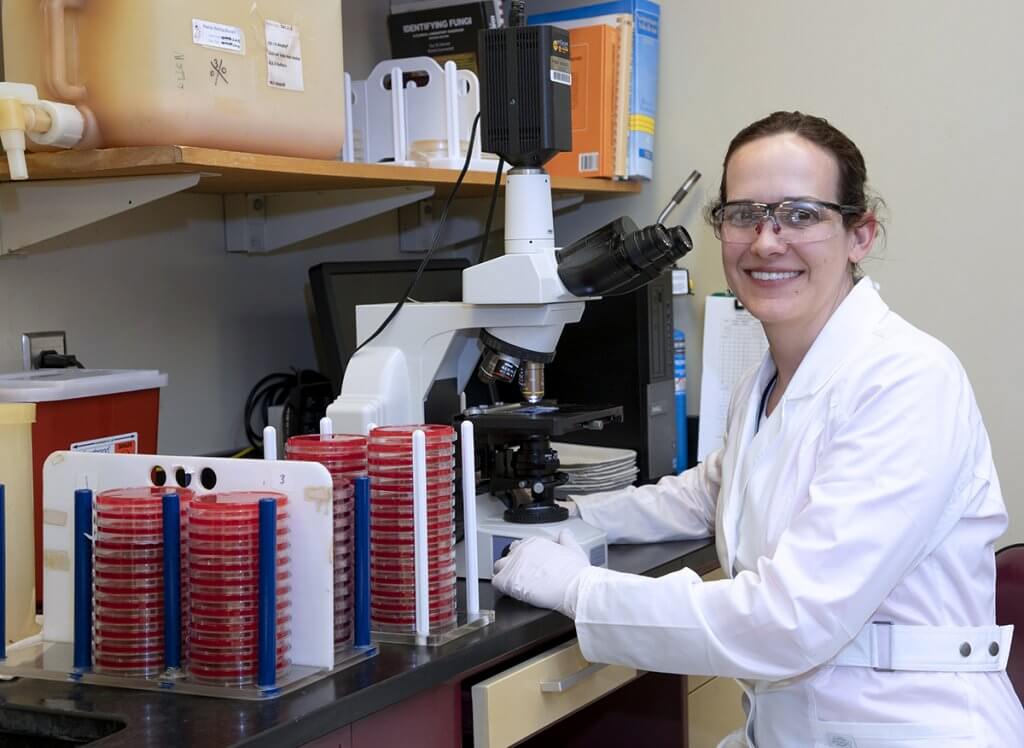 The integrated public health and workforce accommodation team includes Dean Willie Reed and Dr. Kenitra Hendrix as well as other Purdue subject matter experts in health science disciplines, privacy, public safety, and employee benefits. The team also will work with local health leaders for the county, IU Health Arnett, and Franciscan Health to support the efforts around health monitoring and surveillance.
The Protect Purdue Pledge is available on the Protect Purdue website along with updates on new policies, including requirements for wearing facemasks, and the implementation of new signage in buildings. Purdue also released a video giving thanks to all of Purdue University's critical on-campus workforce, who keep going, supporting, and protecting our campus during a time of crisis. Click here to view the video.
Gifts to the crowdfunding campaign will go toward the Protect Purdue initiative. The fund will direct contributions toward areas of greatest need, enabling university leadership to move nimbly to address a range of anticipated and unanticipated needs. Click here for more information about the crowdfunding campaign and to contribute to Protect Purdue.
Writer(s): Purdue Veterinary Medicine News | pvmnews@purdue.edu