Priority 4 Paws and Area Animal Shelters Join with Zeigler Subaru to turn Showroom into Adoption Center for a Day
Friday, November 10, 2023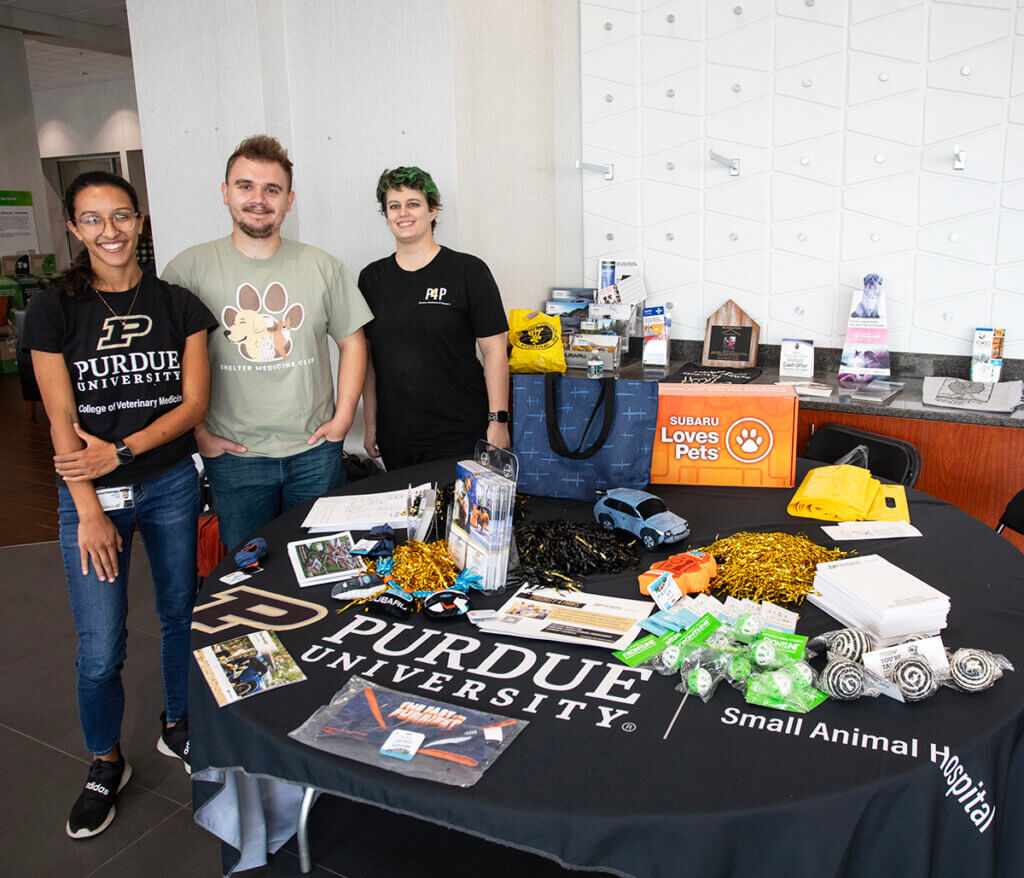 With shiny new Subarus as a backdrop, pets up for adoption captured the attention of visitors to Zeigler Subaru of Lafayette as the dealership collaborated with Purdue's Priority 4 Paws program and two animal shelters to host an adoption event as part of Subaru's 5th annual National Make A Dog's Day. As customers visited the dealer showroom at 1600 S. Creasy Lane between 10:00 a.m. and 2:00 p.m. on Saturday, October 21, they were greeted by a number of cats and dogs ready to be adopted by people looking to provide them with a place to call home. The Almost Home Humane Society in Lafayette and the Clinton County Humane Society in Frankfort brought the pets to the dealership for the event, which was held as part of the nationwide Subaru Loves Pets Month.
According to Ziegler Subaru of Lafayette, the event was another huge success, positively impacting the lives of 13 pets: nine cats and four dogs. The dealership also helped the Almost Home Humane Society by sponsoring all adoptions for the month of October with their #ClearTheShelter campaign. For the month, a total of 37 dogs and 76 cats were adopted, up 85% and 65% compared to average months for each respective species. General Sales Manager Sean Summers said, "We are very grateful for the opportunity to be able to help serve Priority 4 Paws and the surrounding animal shelters to help find forever homes for pets in need!"
Both the Almost Home Humane Society and the Clinton County Humane Society have a partnership with Purdue through the Priority 4 Paws (P4P) shelter medicine program that provides high-quality medical and surgical care for shelter animals while educating the next generation of veterinarians. Ashlee Hershman, RVT, P4P lead technician, and veterinary students Elliot Westrich and Maija Woodruff, of the DVM Class of 2026, were on hand at the event to represent P4P and the Purdue University Veterinary Hospital. The pets up for adoption had been spayed and neutered by veterinary students through the P4P program.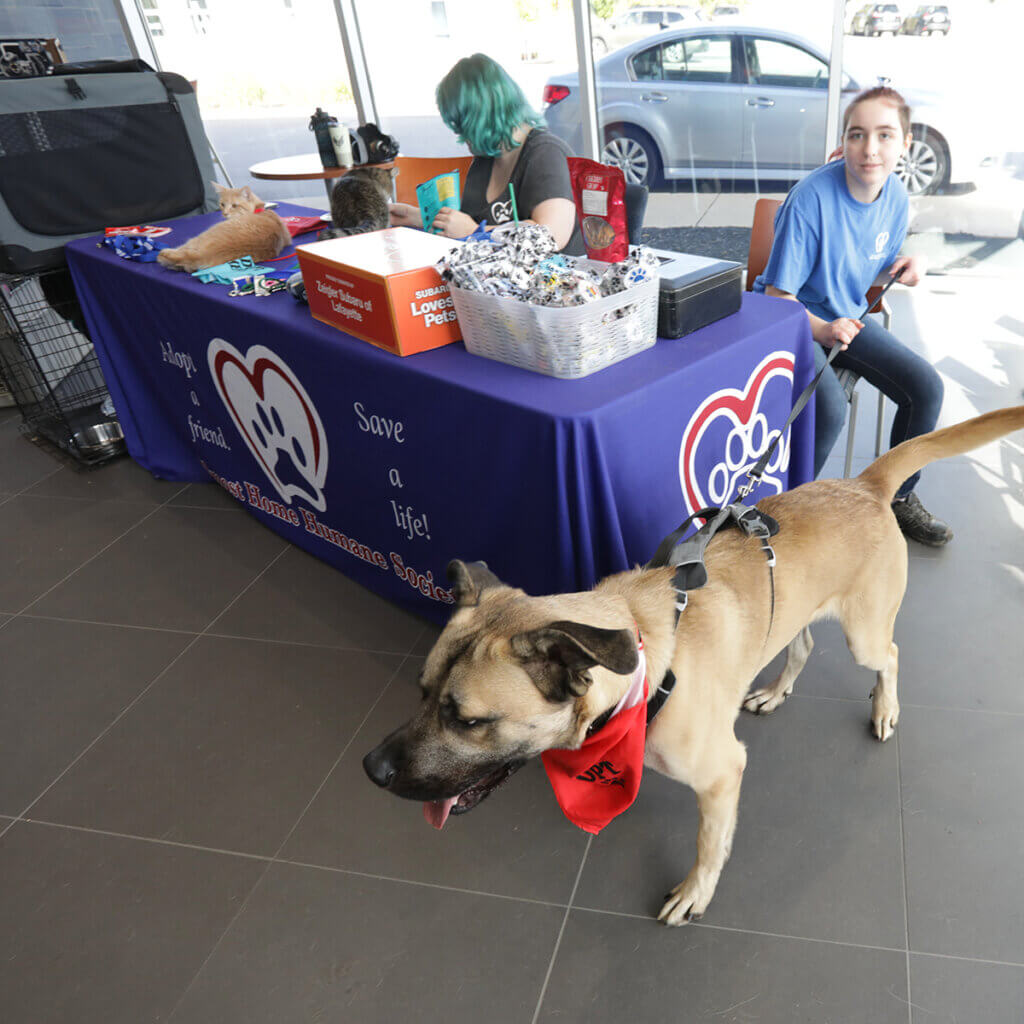 "Working in an animal shelter is physically- and emotionally-challenging work. The staff of Almost Home Humane Society and Clinton County Humane Society do an amazing job caring for these animals until they find a loving adoptive home," said Dr. Ryan Hill, Purdue clinical assistant professor of shelter medicine and mobile surgery. "Priority 4 Paws is honored to be entrusted by these shelters to aid their animals on the journey to adoption by spaying, neutering, and providing basic medical care to them while also teaching veterinary students surgical and medical skills they will use every day as veterinarians. We also greatly appreciate the collaboration with Ziegler Subaru of Lafayette that spotlights these efforts and helps place these animals in loving homes."
Dr. Emily Curry, clinical assistant professor of shelter medicine, further explained that senior veterinary students provide basic primary medical and surgical care for animals from all of P4P's established shelter and rescue partners. "The goal is to improve each patient's overall health, well-being, and adoptability," Dr. Curry said. "The students also provide recommendations to the shelters and rescues regarding any specific follow up care for each patient in order to relay that information to future adopters."
Subaru's National Make A Dog's Day was created by Subaru to invite all dog lovers to do something special for their animal companions and to consider adopting an animal from a shelter, especially a special needs dog. Since 2008, Subaru and its retailers have donated over $51 million to national and local organizations and impacted the lives of over 420,000 animals.
Writer(s): Purdue Veterinary Medicine News | pvmnews@purdue.edu