Popular Indiana Derby Spotlights Caesars Entertainment Equine Specialty Hospital
Friday, July 15, 2022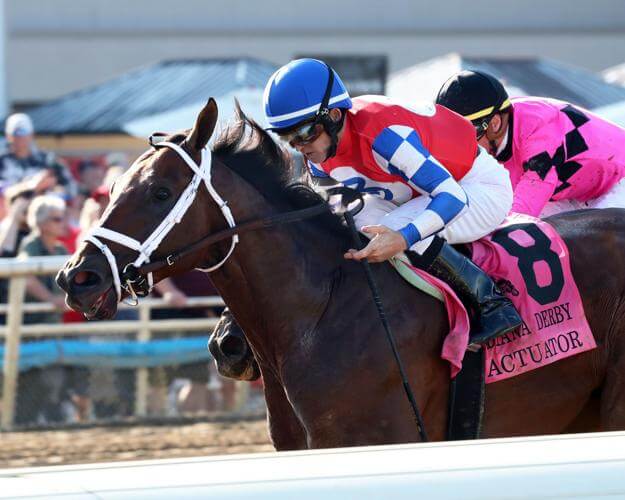 Purdue's Caesars Entertainment Equine Specialty Hospital took center stage last weekend as the distinguished Winner's Circle sponsor for the 28th running of the Indiana Derby at Horseshoe Indianapolis in Shelbyville. Commonly known as Indiana's biggest horse-racing event of the Year, Indiana Derby Day was created to build a premier racing event for the young Indiana Thoroughbred racing program, and the race has since exceeded all expectations, achieving prestigious Graded Stakes status following the 2001 running of the event.
A plethora of quality horses have poured into the event over the decades, and this year's Indiana Derby Day, which was held on Saturday, July 9, proved to be no different. With eight stakes races featuring purses in excess of $1.1 million, the event drew large crowds that flocked to the apron to see firsthand some of the nation's best race horses running in 12 total races throughout the afternoon.
In true derby fashion, numerous trackside activities helped to enhance the race day atmosphere, including the Indiana Derby Hat contest, Cigar rolling station, strolling entertainment, and a performance of "Back Home Again in Indiana" by bugler Garry Lauziere.
In conjunction with the Caesars Entertainment Equine Specialty Hospital being the Winner's Circle sponsor, Purdue University College of Veterinary Medicine Dean Willie Reed hosted a group of some 30 guests who came to see the Indiana Derby Day races, from the first race posting at 12:20 p.m., all the way through the afternoon to the grand finale race, the Indiana Derby, at 6:40 p.m. "As a proud provider of services to equine athletes throughout the country with state-of-the-art diagnostic imaging, revolutionary sports medicine, and surgical expertise, we were pleased to celebrate these equine athletes, trainers, and owners at the summer's biggest racing event of the year," Dean Reed said.
In addition to the estimated 5,200 fans in attendance, many others saw the Indiana Derby televised live by FOX Sports 2. The big winner of the day was Actuator, who scored a tenacious half-length victory fighting off Best Actor late and surviving an objection to claim the $300,000 Indiana Derby prize.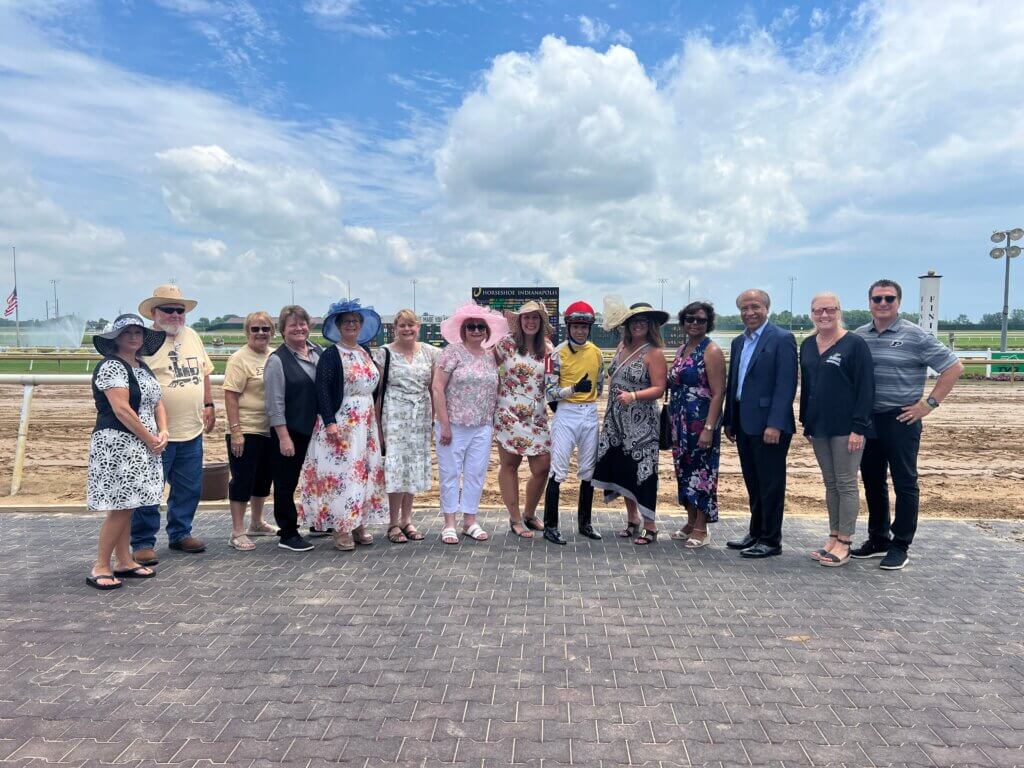 Writer(s): Kelly Dold | pvmnews@purdue.edu