Paige Allen Receives Honorary American FFA Degree at National Convention in Indianapolis
Friday, November 15, 2019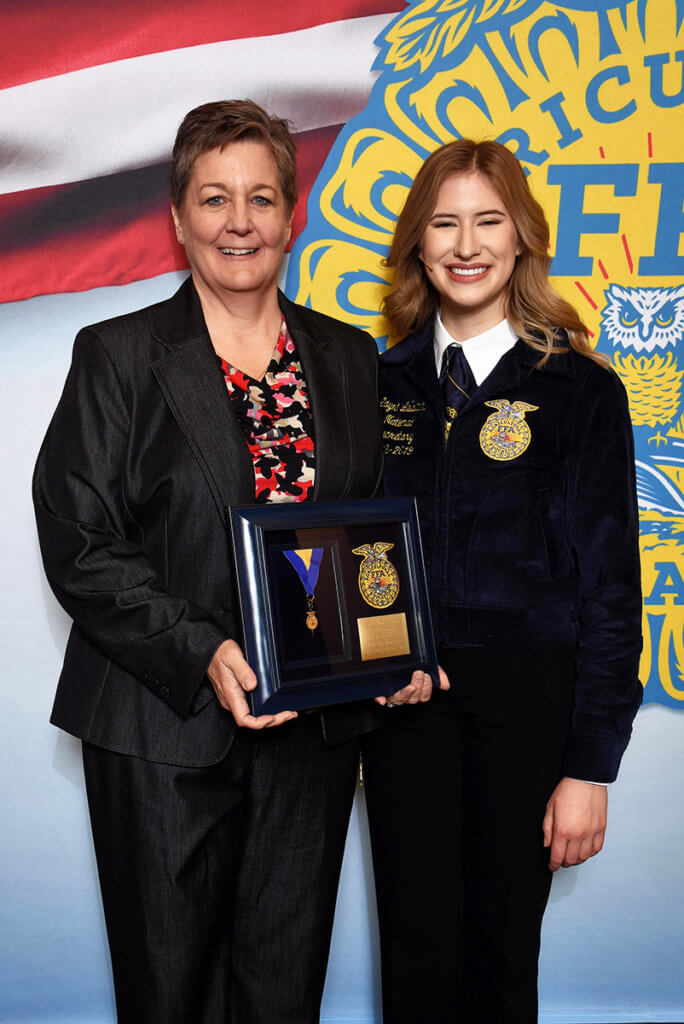 Paige Allen, MS, RVT, assistant director of academic advising and recruiting for the Purdue Veterinary Nursing Program, was recognized at the 92nd Annual National FFA Convention and Expo in Indianapolis. She received the Honorary American FFA Degree, which is awarded to those who have provided exceptional service on a national level to agriculture, agricultural education, or FFA.
Paige's passion for educating young students about their options in the veterinary world was noticed by the National FFA Organization Board of Directors when she was on the organizing committee for their Veterinary Science Career Development Event (CDE). She went on to become the superintendent of the event and worked with many people to make it a success. "I am humbled and honored to have received such an award," said Paige. "My husband teaches agriculture at South Newton High School and it was through his work that I realized what FFA does for students and I knew that I wanted to be a part of it."
Paige served on the Veterinary Science CDE organizing committee until she stepped down because of her election to the Board of Directors for the North American Veterinary Community (NAVC).
Congratulations Paige on receiving this national FFA award!
Writer(s): Maya Sanaba, PVM Communications Intern | pvmnews@purdue.edu