New Diversity, Equity and Inclusion Plan Launched for PVM
Friday, March 6, 2020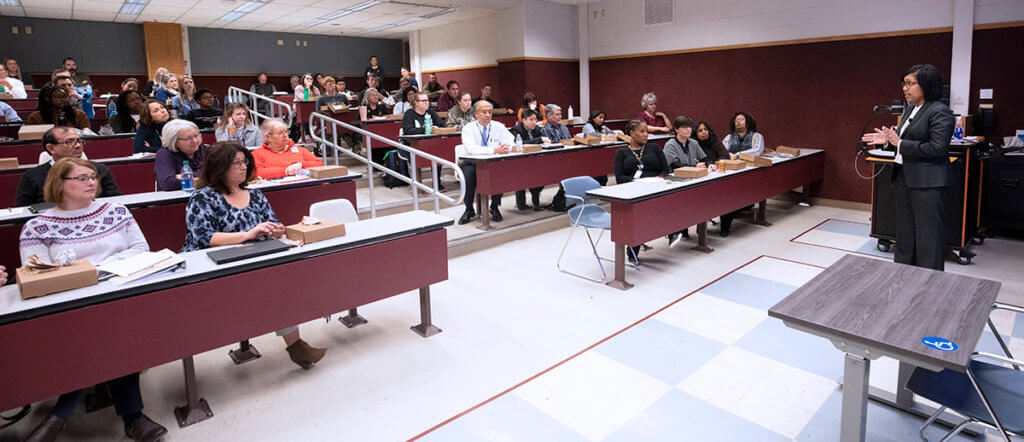 Months of work by Purdue Veterinary Medicine's Diversity Action Committee (DAC) came to fruition last Friday (February 28) as the College's new Diversity, Equity and Inclusion Strategic Plan was shared during a meeting that served as the official plan launch. The lunchtime event in Lynn G167 featured a presentation by Assistant Dean for Inclusive Excellence Latonia Craig who reviewed the College's achievements in regard to diversity and inclusion since Dr. Willie Reed became dean in 2007, and provided a summary of the new plan's key elements.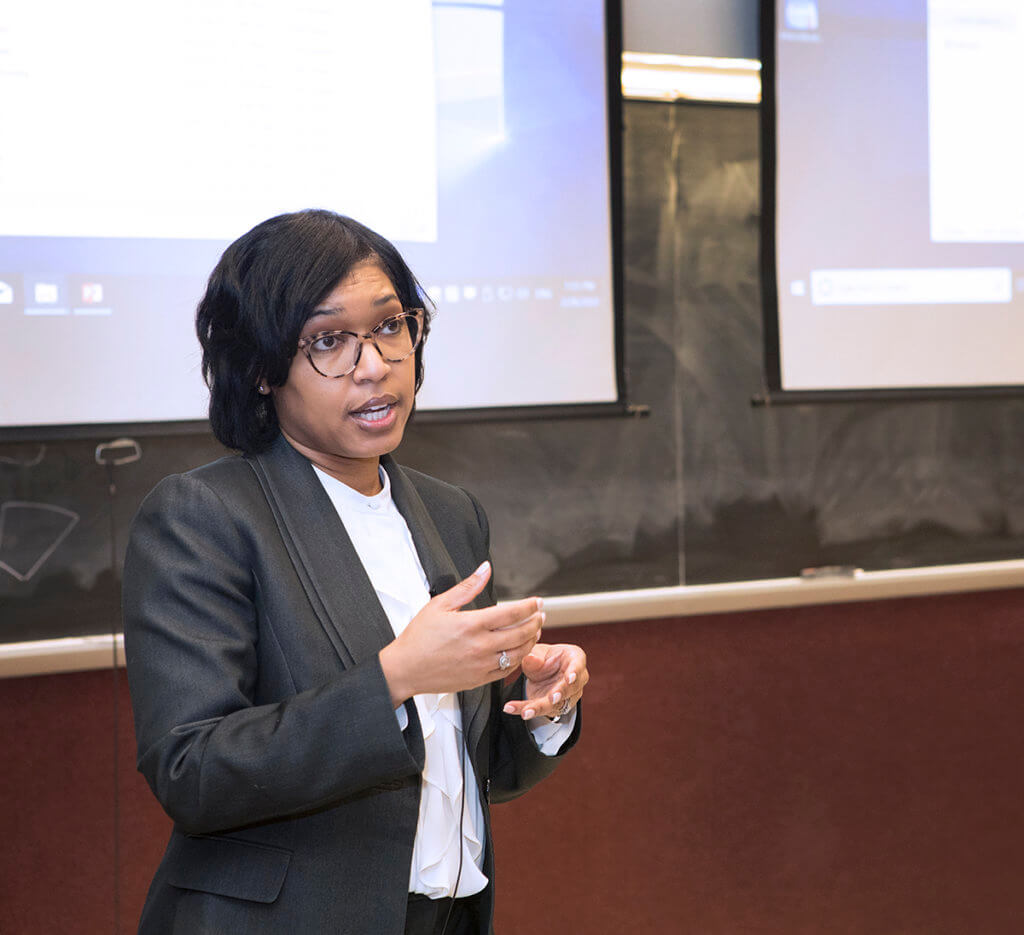 Dr. Craig serves as chair of the DAC, which includes faculty, staff, and students. She said the committee is excited to share the new Diversity, Equity and Inclusion Strategic Plan and the wonderful work that is in the pipeline. She went on to explain that the plan will set the future course for the College by strengthening diversity efforts with an emphasis on intentionality. "A college that is committed to inclusiveness and diversity must deliberately establish a series of guideposts that make success possible," Dr. Craig said. "The road map presented in this document will provide a framework for strengthening our efforts and should be regarded as a living document – one that provides strategic direction but remains responsive to the current needs and priorities as they arise."
Development of the plan began at the end of last summer with a DAC retreat and continued through the fall as goals were established and working groups developed strategies for each goal. The plan was finalized in January. Dean Willie Reed opened Friday's presentation by thanking all the DAC members for their hard work in developing the plan, and commending others who contributed to it and provided feedback. "I've had a chance to review it and I think it is well done and certainly is going to keep our diversity, equity, and inclusion efforts in a continued upward trajectory," Dean Reed said.
The plan establishes four strategic goals, delineates key initiatives for each goal, and describes anticipated outcomes to be achieved. The goals are:
Integrate diversity, equity, and inclusion into the academic principles of teaching, research, and engagement
Recruit and advance a diverse community of faculty, staff, and students
Elevate the PVM brand by expanding audience reach through more diverse channels
Cultivate a culture of excellence that supports a diverse and inclusive environment
If effectively implemented, the initiatives set for each goal area will achieve the following anticipated outcomes:
Increased cultural competence and commitment modeled by all members of the PVM community
Increased access and opportunity for growth
Increased visibility of the PVM brand among diverse populations
Improved supportive learning and work environment, which gives a stronger sense of belonging
Dr. Craig also shared some currently available metrics that initially will be utilized to evaluate progress as the plan is implemented, including information on demographic diversity, data on numbers of and participation in diversity-related events and activities, as well as climate survey data. She added that additional metrics will be merged into the evaluation process over time.
Dr. Craig ended her presentation by thanking all of the DAC members and other contributors to the plan as well as all the attendees who filled the room to hear about the new plan. She also challenged everyone to put themselves at the center of the work, and ask themselves, "What is it that I can do in my space to contribute to a supportive and positive environment?" Dr. Craig concluded by emphasizing, "If you do your part, then other people will follow."
An overview of the strategic plan is available on the Office of Diversity, Equity and Inclusion website. Click here to view a pdf of the full plan.
Writer(s): Kevin Doerr | pvmnews@purdue.edu